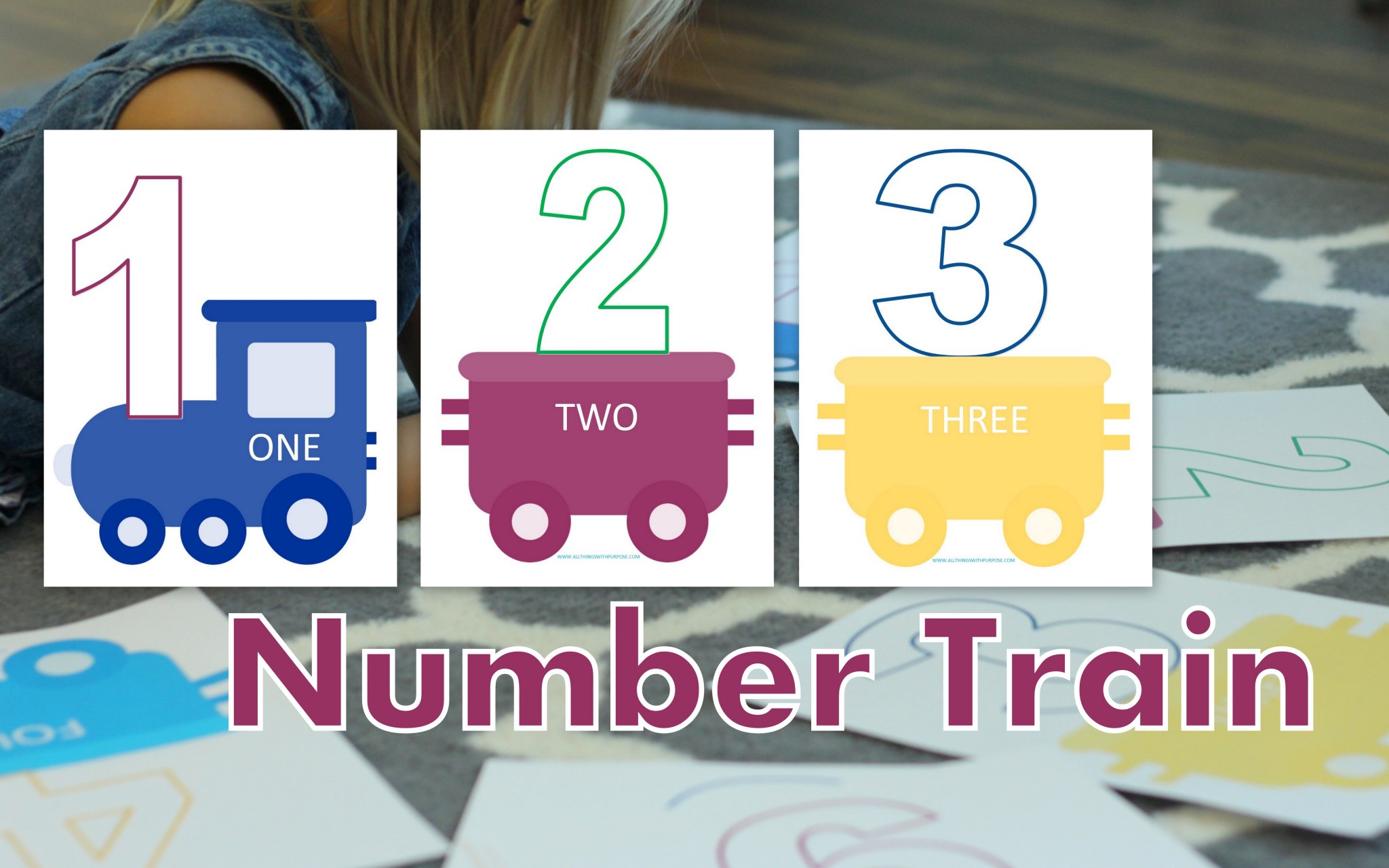 Hello again! This is Sarah from All Things with Purpose. I homeschool my 3 kids, ages 8, 6 and 4. I love SIMPLE and inexpensive learning tools. I blog about home education, as well as easy DIY's, crafts and travel.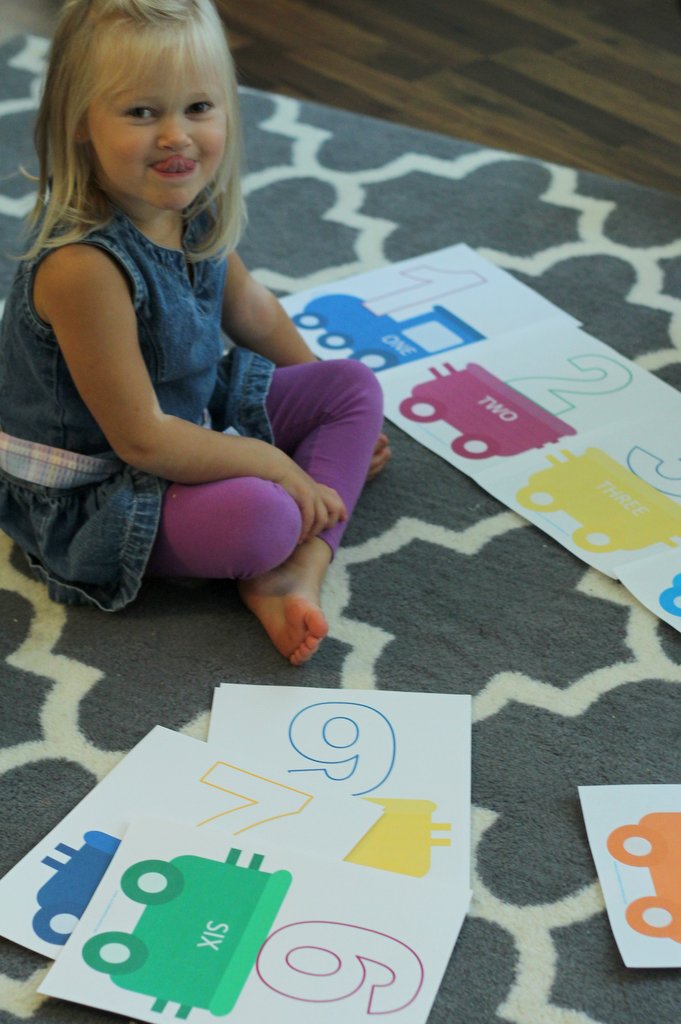 I've got a fun, easy Preschool printable for you today. An important concept for your Preschooler to start mastering is number recognition and number ordering. I wanted something big, like a large flash card, that I could keep on hand and pull out for my 4 year old to use on the spot. Print these pages on cardstock or heavy paper (or laminate) so they hold up better.
With Olivia, I tried all 10 numbers and realized that was a little too overwhelming still for her, so we took out the last 5 numbers and only used 1 to 5. Once she had them in order (with my help) I had her trace each of the numbers with her finger. I will try and pull this out each day until she can order them all herself!
Download my free Number Train HERE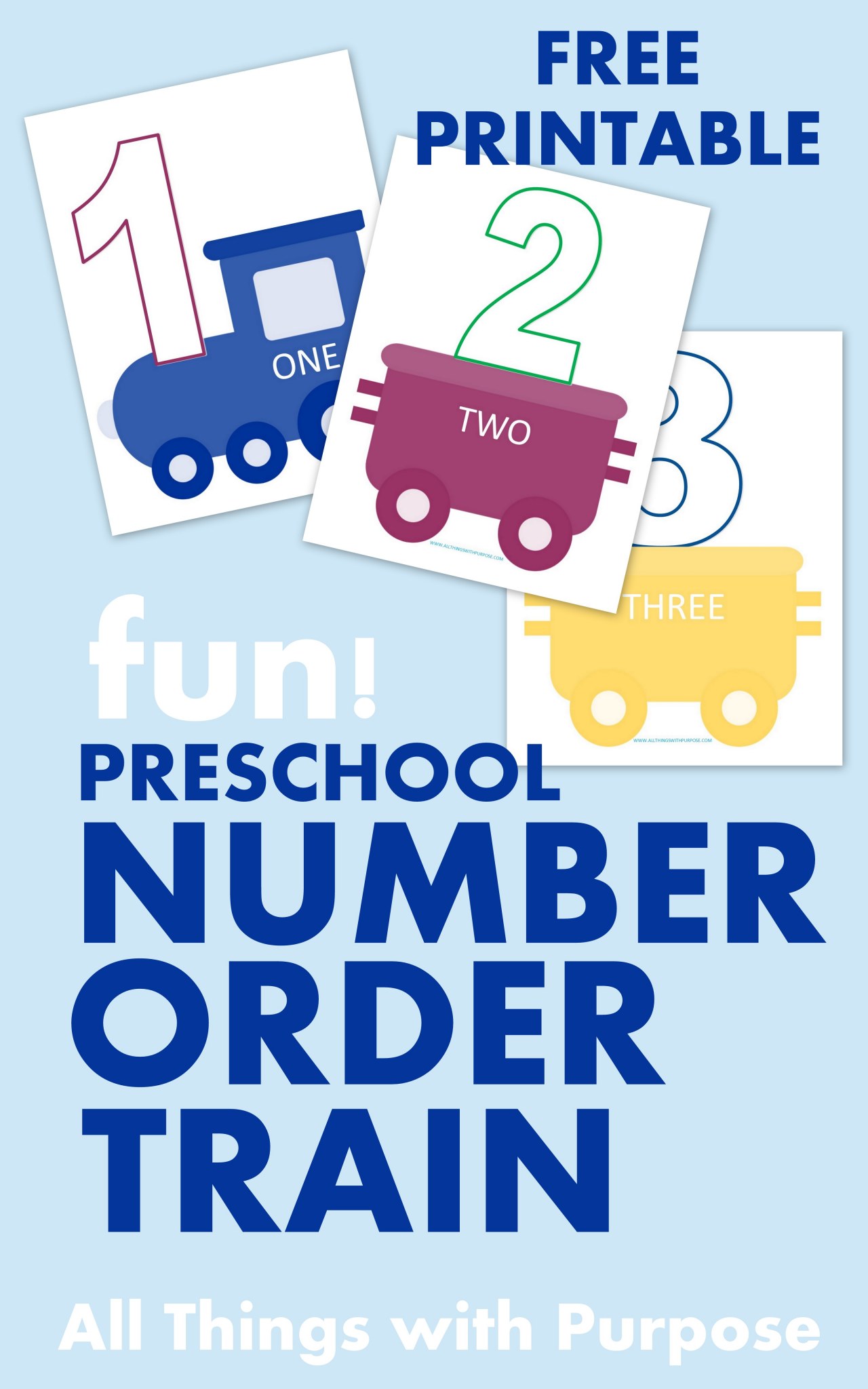 You might also be interested in my FREE Preschool Folder Game to reinforce number ordering! Find it HERE