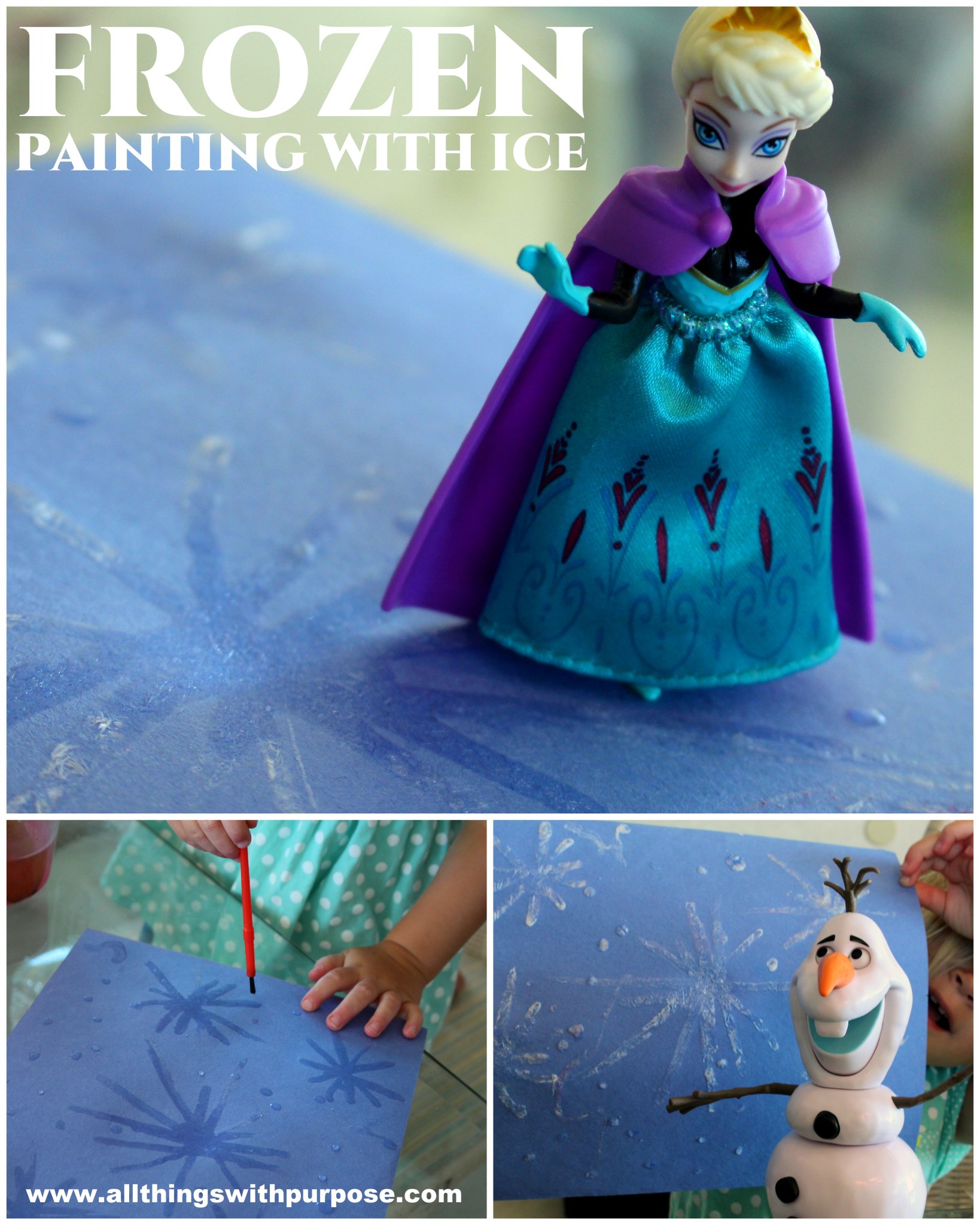 Hey everyone! It's Sarah, back from All Things with Purpose where I blog about things that have inspired me, DIY's, home decor and kid's activities. I'm a homeschooling mom to 3 and I love easy activities that keep my preschooler entertained for longer than 5 seconds!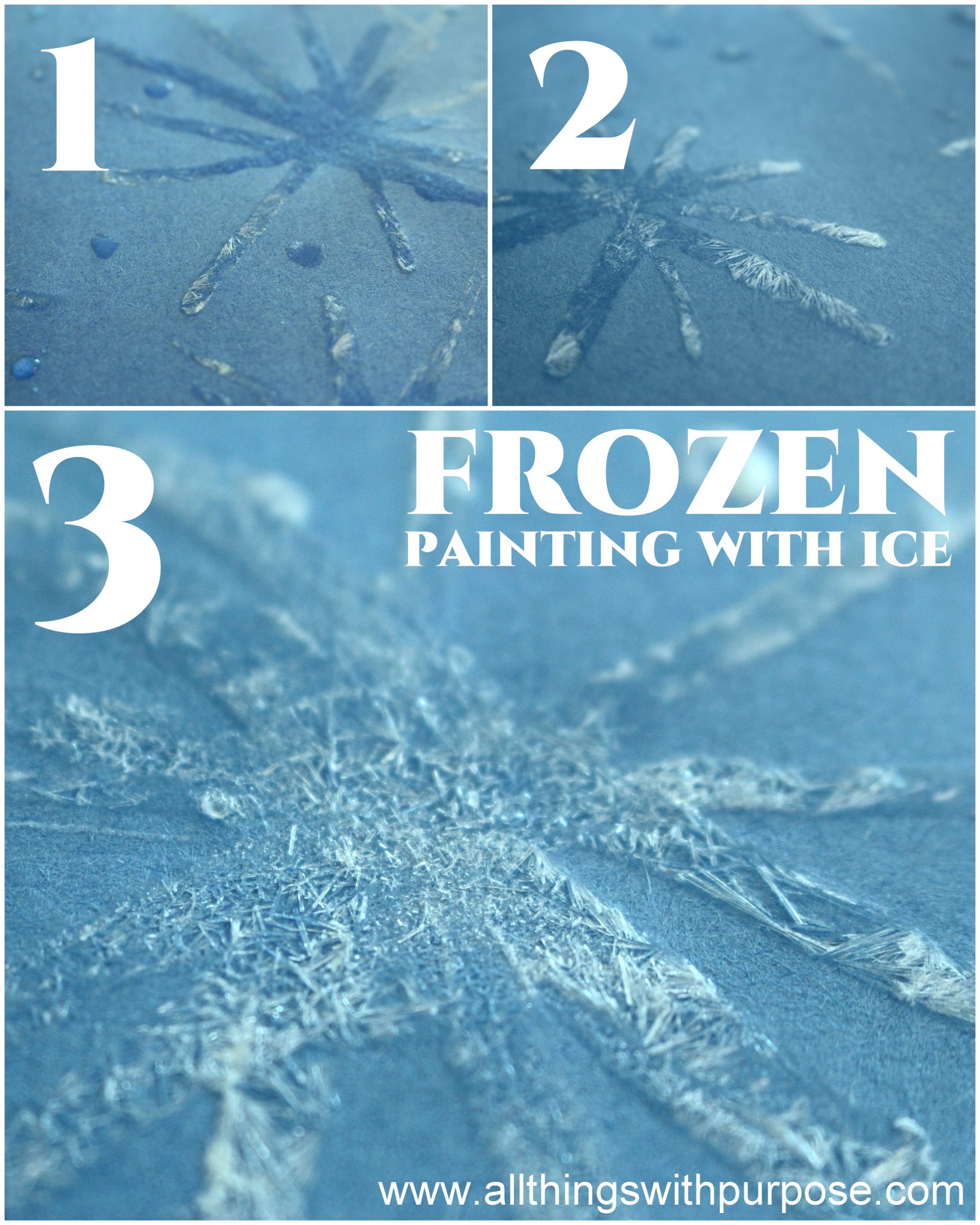 This is such a fun, easy project to do… and it's practically mess free!! Make these frozen ice paintings with your preschooler and you will definitely win mom of the year (or at least the week). I tried these out with a group of preschoolers and they all sat in utter amazement as their pictures literally "froze" right before their eyes!
Here is what you need:
Heavy paper or card stock – White or black/blue depending on your desired outcome
A microwave safe measuring cup or bowl
Epsom salt (find it in the drug store or personal care isle at the super market)
Water
Food coloring drops
Paint brushes
Heat water in the microwave until it is very hot (not necessarily boiling. I did 1/2 cup for about a minute). Mix an equal amount of Epsom salt in with the water. I did 1/2 cup water to 1/2 cup salt. Mix well then add a couple drops of food coloring to create the desired color. OR leave colorless (and completely mess free!) and paint onto the dark paper. Allow kids to paint. Then sit back and watch it dry. As the paint dries, it will crystallize and create the look of ice! How cool is that?!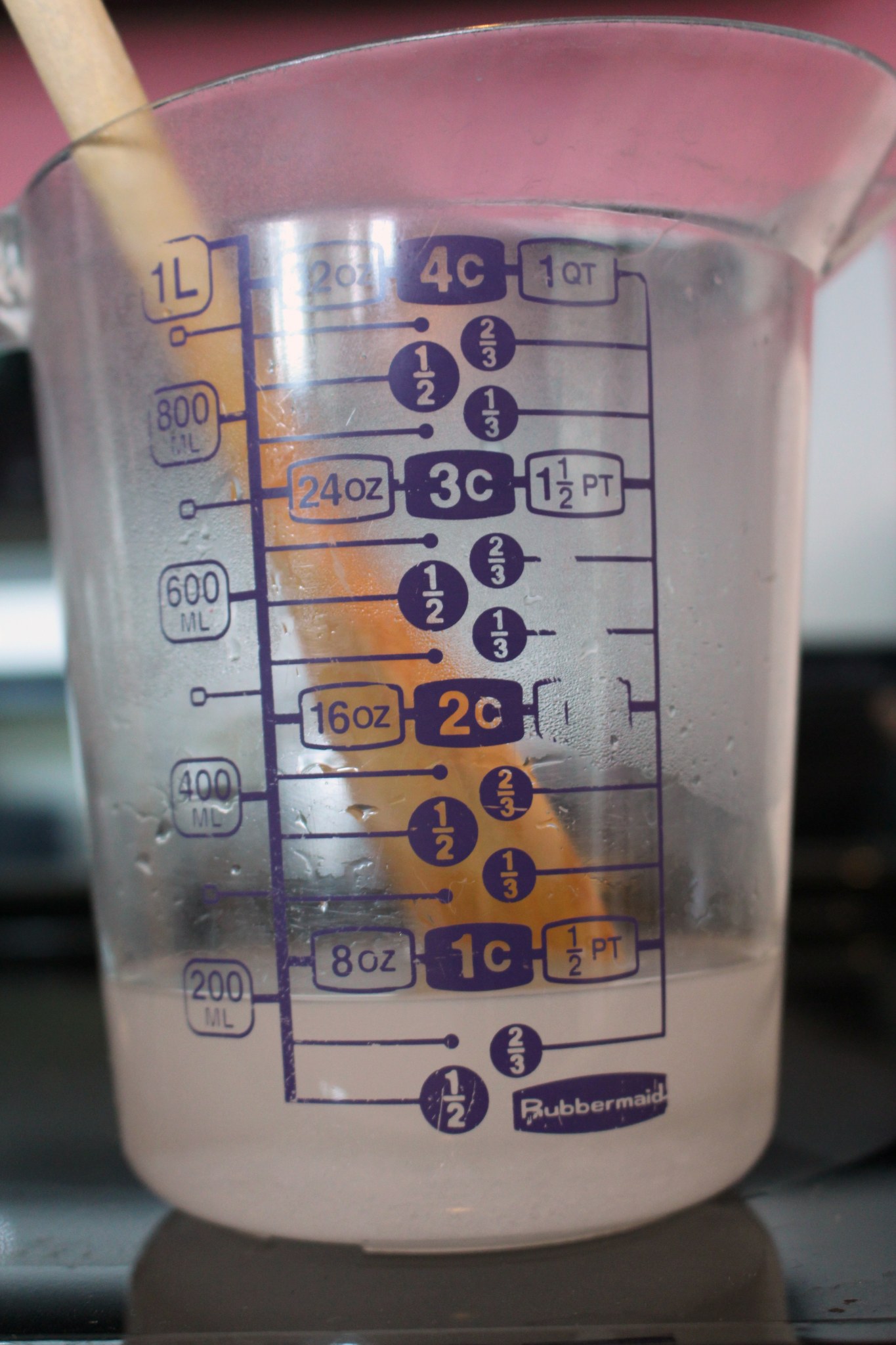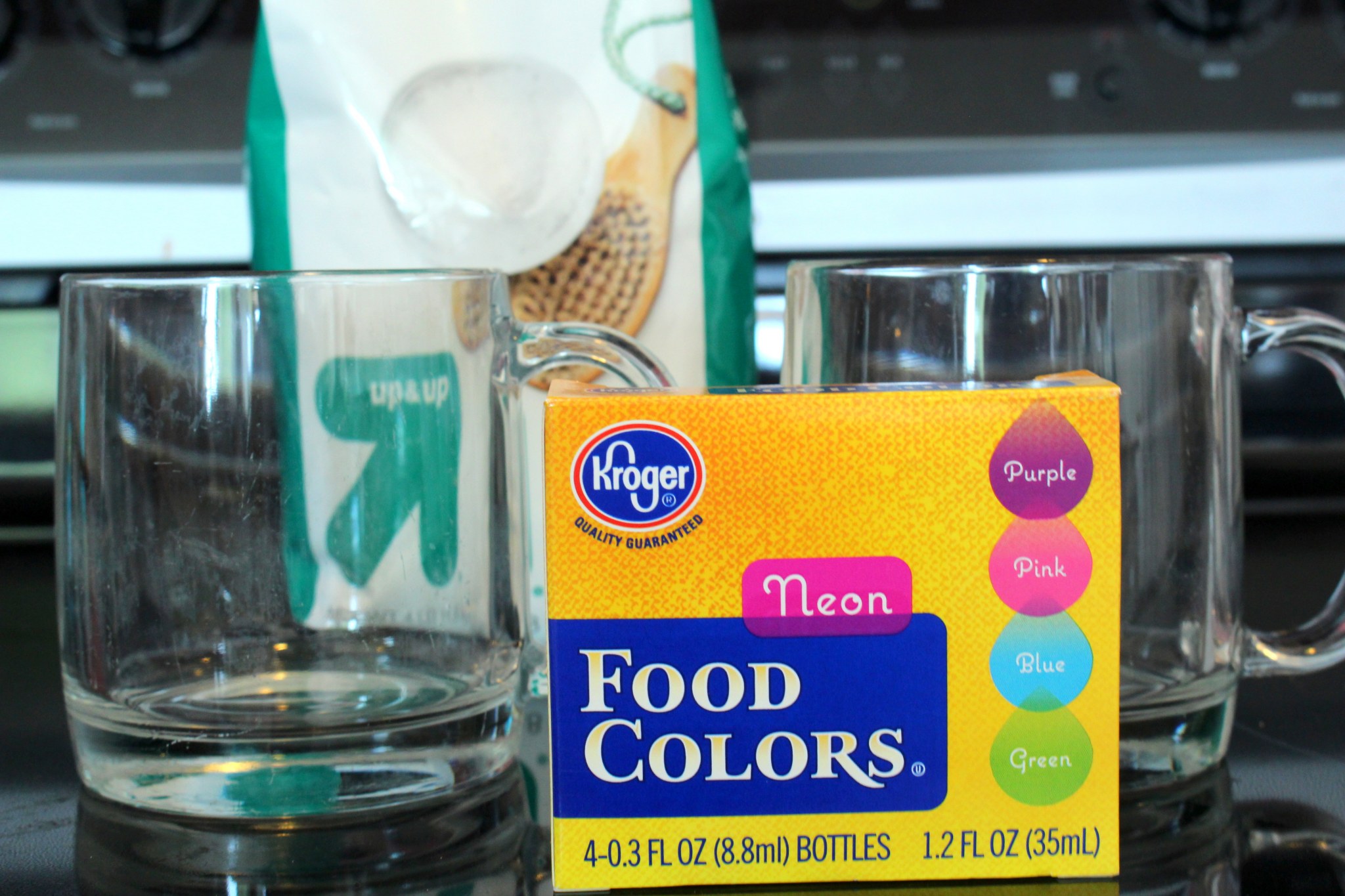 To use with my preschooler this Fall, I created these Frozen inspired printables for reinforcing numbers and letters. I thought they would look cute hanging on the fridge too!
Free Printable Frozen Pages with Letters and Numbers

Find these pages at my blog…….. HERE