Thanks for linking everyone!! If you were featured feel free to grab the button:
Creative Southern Home showed off some Bottle Cap Magnets made by her daughter – fun and easy!
I am LOVING the ruffles on this blessing dress from Rosy Red Buttons – so cute!
I need a towel rack in my kid bathroom – love that everyone has their own spot with this shelf from Sparta Savings:
Specimen art is big right now – here's some using marbles for depth, from Crafting in the Rain:
Love how Peanut to Princess made a Ruffle Tankini (yet another use for that fab ruffle fabric!)
Isn't this little headband hat from
Sew Can Do
the cutest??
And speaking of cute St. Patricks headwear, check out the clips from Just Drink a Coke:
I am loving these quilted vests from Me Sew Crazy – – I want to make them but I have to convince my kids that they like them first….
And if you're in a sewing-for-girls mode, check out this cute skirt dress from Polka Dots on Parade:
I know you might have seen this Speciman Art from Flamingo Toes already since she's been featured on other blogs alot, but I love it and want to show it to you just in case you missed it –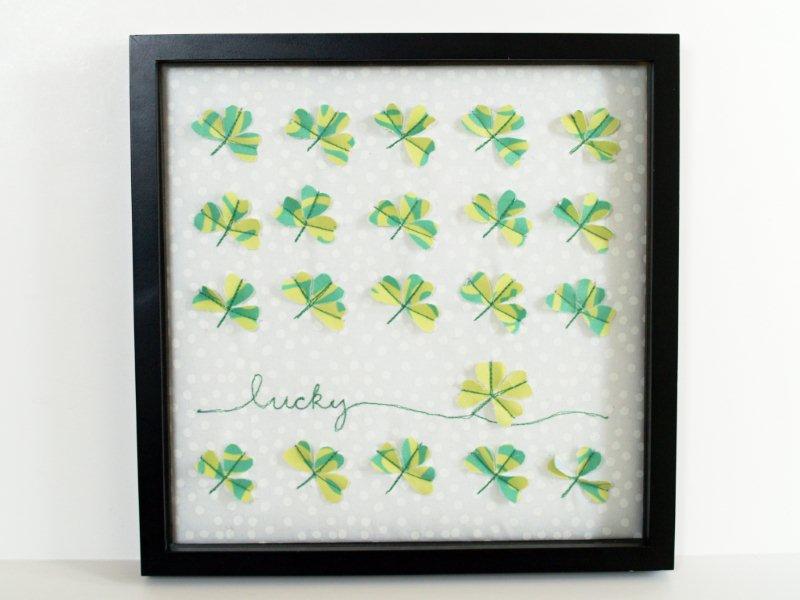 Did you see this – it's a dry eraser, but there's a magnet in it so it stays on the board – what a great idea from Sweet Chicken Little!
AND…..drumroll – – – most viewed link:
this wreath from FabuLESSly Crafty beats mine – great job!
Thanks for checking out this post from www.SugarBeeCrafts.com – – click on over to read it in its entirety – you'll love it!