Let's show off some of those links from the link party yesterday – – but first, a heads up, I'm over here today – check out the fun of the whole series (clickable button – enjoy!)
Now, those links…
I'm declaring this Easter the year of the bowtie (hope to get Trevor on board with this one….he doesn't know it yet…..) and I love this tutorial from Scattered Thoughts of a Crafty Mom:
Grow Creative shows off her crocheted heart garland and now I want one!
You can see a cute holiday topiary on A Tossed Salad Life – cute!

Sew Delicious made a case with the quilt-as-you-go method – that's been on my to-do list!
If your kiddos need a valentine box for school, this is a cute one found over at ADD Housewife:
I love this felt floral hoop from Do Small Things With Love – it's perfect:
Wrapping nuggets is so cute and doable – I need to try this – – see the details at A Pumpkin and a Princess:

I love how this dress from Sewing Like Mad turned out – the fabric is great!
More crocheted hearts, this time on a wreath – – I see this in my future…from Coco and Cocoa
This is for KIMBO and all other of you who signed up for Google+ and turned into "no reply commentors" (you might not even know you are one…) the fix is over at Fluster Buster:
This LOVE project is calling to me – the handstitching just makes the project! See it at My Girlish Whims:
String hearts are also calling to me this season – – here's a version from Girl in the Garage – check it out: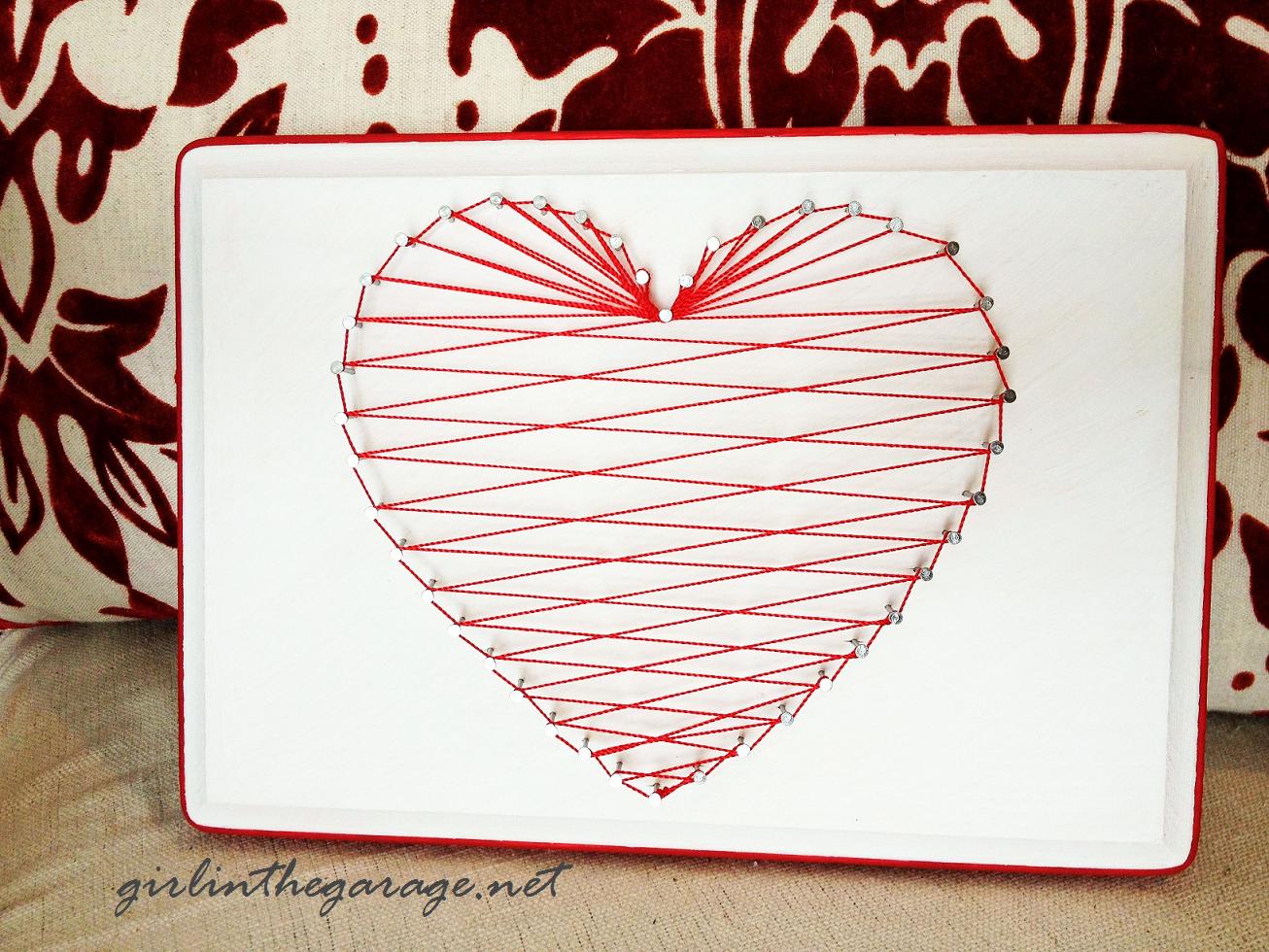 AND……….most viewed link…………………
The office chair redo from Studio 103! (random, this is my aunt Jennifer and she always seems to be the most viewed link; this is probably her 3rd or 4th time – she rocks the projects!)
Thanks for linking everyone!! If you were featured feel free to grab the button: (oh, and if you were featured on FB, or if you're featured later this afternoon, you're included – grab away!!)
Thanks for checking out this post from www.SugarBeeCrafts.com – – click on over to read it in its entirety – you'll love it!