I love a great family themed halloween group costume – so I'm always browsing and brainstorming for Family Costume Ideas.  Today I've rounded up some of the very best ideas!!  They're fun and easy and awesome!
How to Family Costume
I'm always asked how I get all my kiddos on board for a family costume – it's all about compromise!  I LOVE a family costume theme, so we go for it.  BUT, if they want to do their own thing (which they normally do), they can wear their own costume choice to school and trick-or-treating, etc.  We just do the family theme at Fall Festivals when we're all together.  Does this mean pulling together 2 costumes for multiple kiddos?  YES!  Is it worth it? FOR SURE!!  BUT, since a lot of times the family costume is a second costume, I love when it's something quick and easy and using a lot of things we might already have on hand.
Family Costume IDEAS
– here are some of what I think are the very best ideas – –
Just click the title of each image below to take you to that post tutorial – enjoy!
Bandits or Robbers Family Costume:
Star Wars: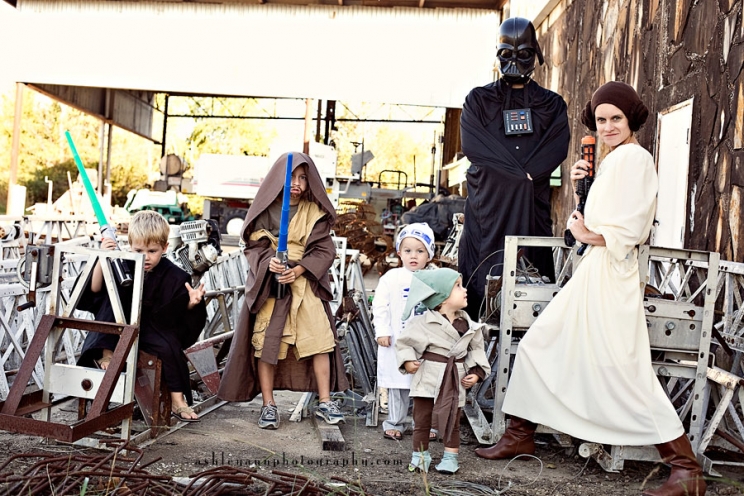 Phineus and Ferb:

Guardians of the Galaxy Family Costume:
Bikers: