Does your family love hot chocolate? I have a great recipe for you for hot chocolate mix. It's easy and now you can skip the boxes of packets and always have hot chocolate mix on hand.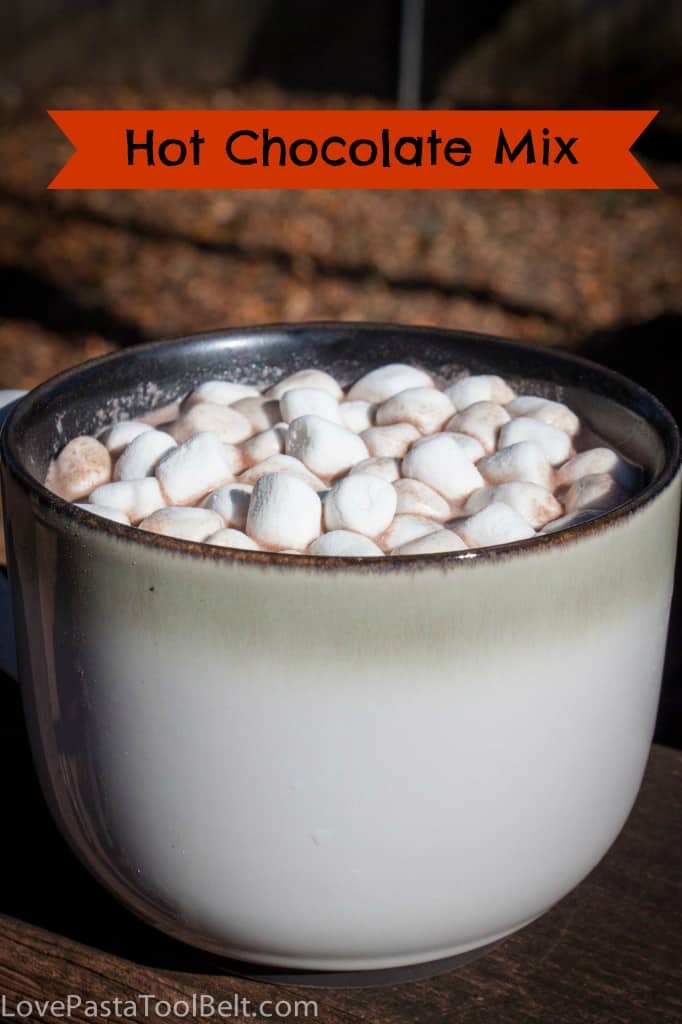 Hi Sugar Bee Craft readers! My name is Emily and I blog over at Love, Pasta and a Tool Belt! I am so excited to be sharing here today. I blog about recipes, DIY crafts, home decor and improvement projects. We recently bought a new home and soon will be sharing all of our remodeling projects. I also love to blog about great TV shows! Hot chocolate was always a favorite in my family growing up. Cold mornings were made warm by a cup of hot chocolate and some toast, my siblings dipped their toast into the hot chocolate. My mom always had hot chocolate for us because she made this wonderful mix and it makes plenty! Ingredients: -One 1 lb. box of Powdered Sugar -One 1 lb. Box of Nestle Quick -8 Qt. Box of Instant Powdered Milk -11 oz. Jar of Powdered Creamer Directions: 1. Dump all of your ingredients into an air tight container 2. Put on the top and shake it up 3. Mix 1/3 cup of mix with 1 cup of boiling water 4. Top with marshmallows if desired and serve and enjoy


I love how incredibly simple this recipe is and it is delicious! I hope you guys will stop over by Love, Pasta and a Tool Belt. Check out some of my delicious recipes like my Pumpkin Cream Cheese Muffins or 5 Binge Worthy TV Shows to enjoy with your cup of hot chocolate.
Thanks for checking out this post from www.SugarBeeCrafts.com – – click on over to read it in its entirety – you'll love it!