Spring is right around the corner, and I can't help but notice the "trash" that some people are setting out roadside to get rid of. Seriously, I see so many dressers! Being the crafter that I am, I also can't help but see so much potential for for all of this furniture that's been kicked to the road. Before you throw out your old chest of drawers, check out these amazing ideas I found for breathing life back into them!
How beautiful is this dresser that was stenciled with lace? What an elegant touch to add some whimsy to a room!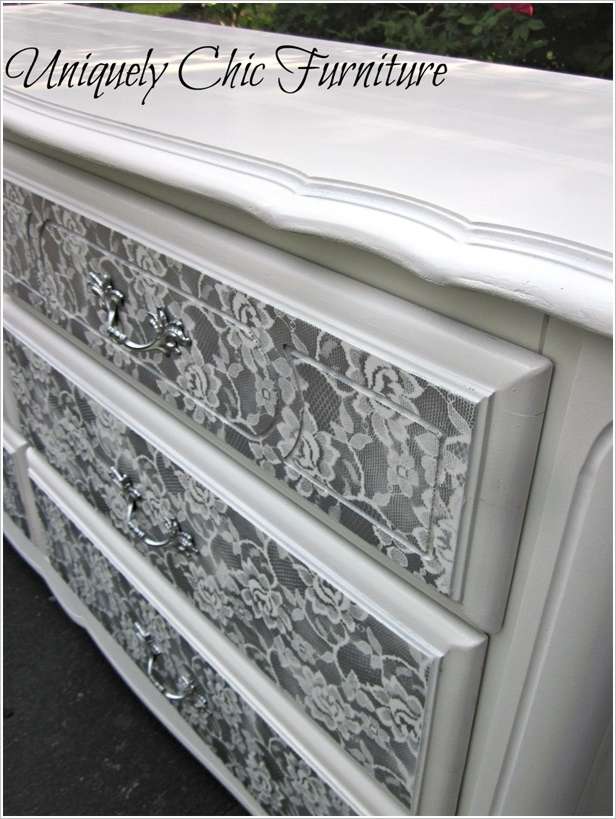 This is a great little dresser that I have made over THREE times! Click here to see how I did it. 🙂
This idea to turn a dresser into a bench is genius! This would work so nicely in a mudroom.
I really love this cute pop of color on the sides of the drawers! A great idea from Chelsea with Bright and Bold.
I love this idea to mod podge a $5 map on the drawers. So cool! Check it out here.
This dresser was jazzed up with fabric on the drawers, and I can't believe how cute it came out! I love the texture!
This Pet Feeding Station is pure awesome. My cats would love this, I'm sure!
How cute is this dresser turned to a dress up armoire? Such a neat idea from About Family Crafts!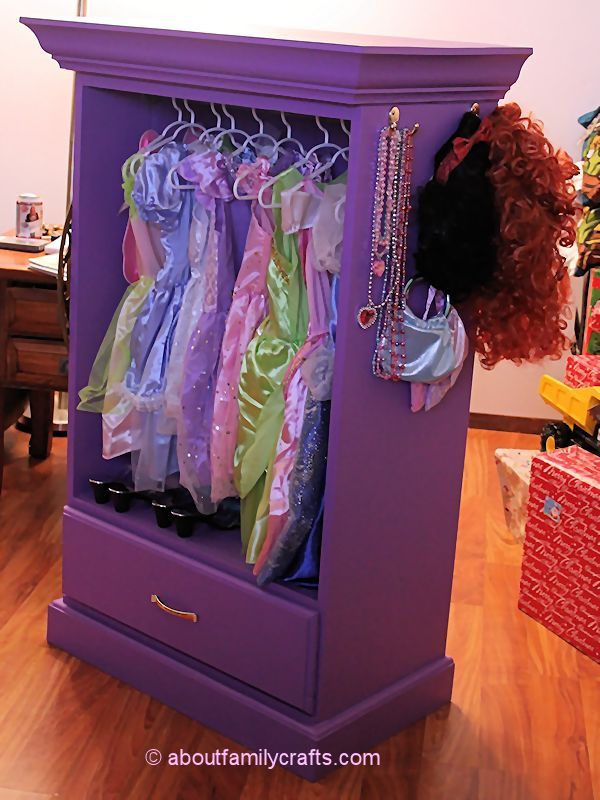 This dresser turned into a bench might be my current favorite. I mean, what's not to love about this?!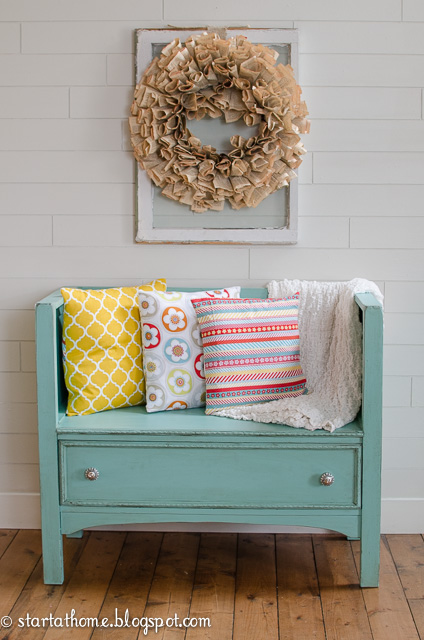 The yellow paper used on this kids dresser is such a nice pop of color!
There are so many great ideas out there on how to re-purpose an old dresser, these are just a small handful of my favorite. Have you ever up-cycled a dresser? I want to see it! Leave me a comment below and share your creation!