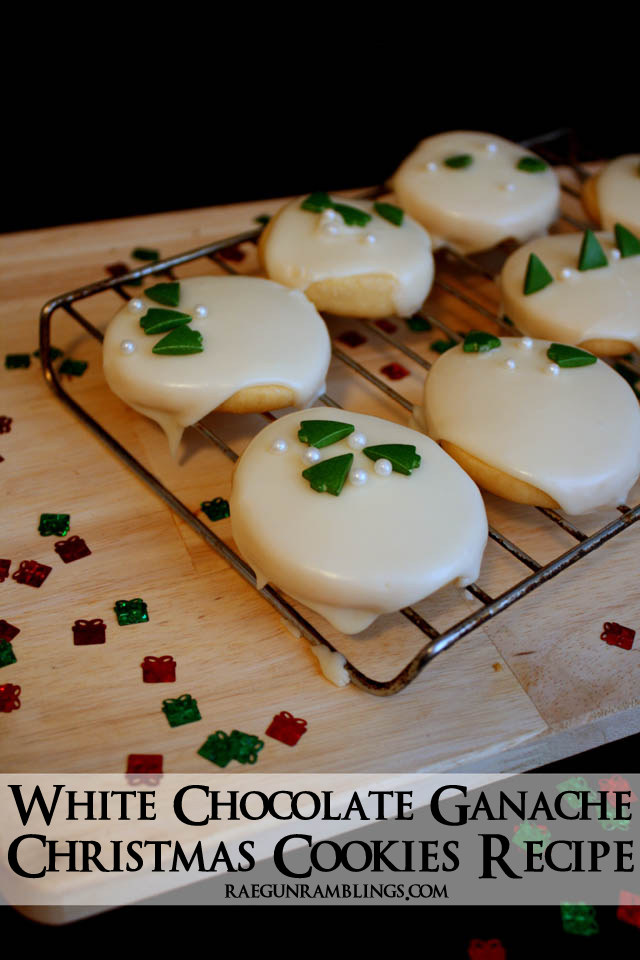 Hi I'm Marissa from Rae Gun Ramblings I love all things delicious, crafty and bookish! I am so excited to be here sharing an easy and delicious Ganache Christmas Cookie recipe.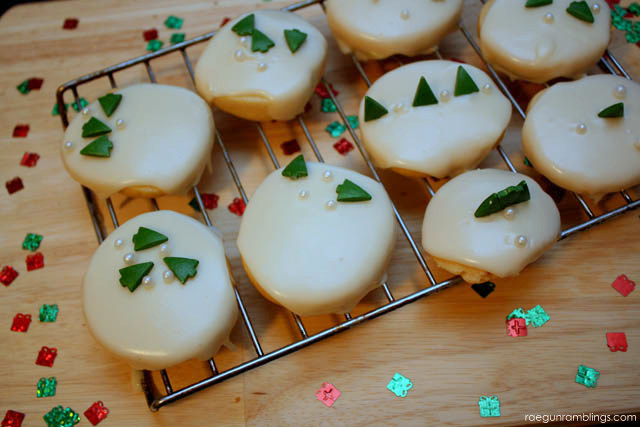 These are so tasty and simple that they are the perfect cookie to make with little ones!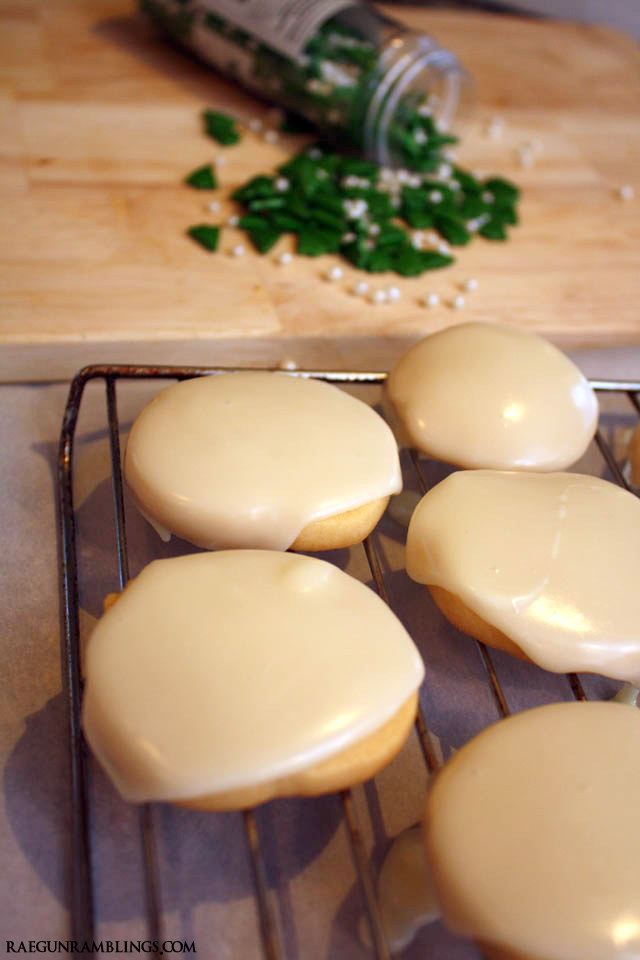 Ingredients
Sugar Cookies (I've linked my favorite recipe or to cut time you can even use premade dough)
4 oz almond bark (or white chocolate chips)
2 TBS Heavy Whipping Cream
Christmas Sprinkles
Directions
Start by baking up your sugar cookies and allow to cool fully.
Place your chocolate and cream in a microwave safe bowl. Zap for 30 seconds and stir. Microwave for an additional 10 sections and stir. Repeat until the chocolate is 80% melted. At that point just stir until it is fully melted so you don't scotch the chocolate.
Spoon the ganache over the top of each cookie.
Top with sprinkles while the ganache is still wet.
Allow to dry and set. Once dry the ganache will solidify.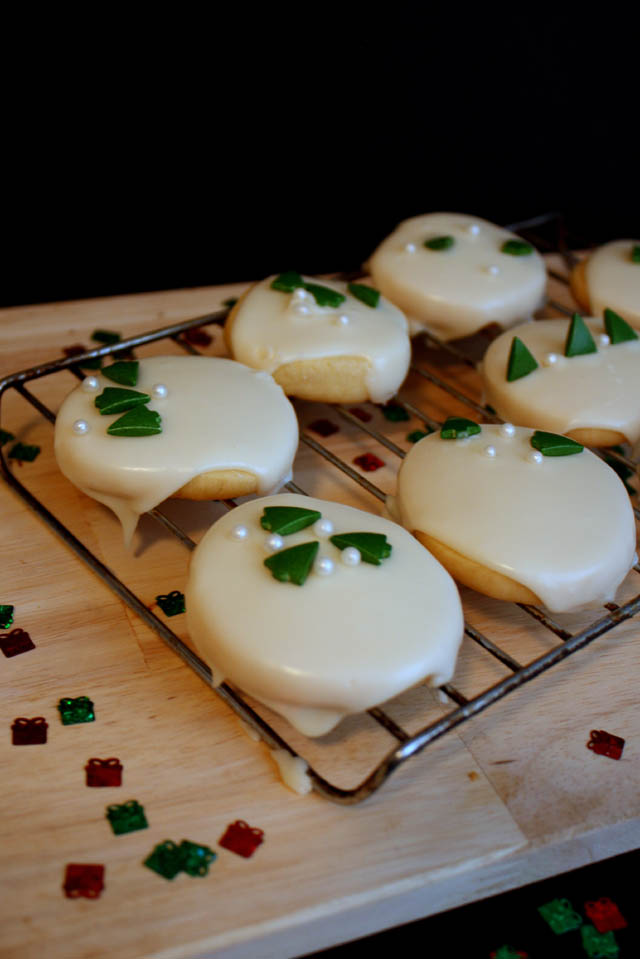 My nieces and I had so much fun making these easy cookies and they are actually really yummy!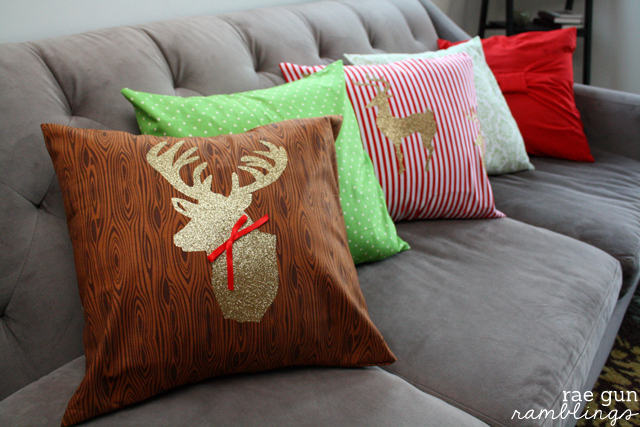 I hope you will stop buy and visit me over at my blog Rae Gun Ramblings. And as an evil ploy to lure you over here are two of my favorite Christmas projects to get you to come over. Above is a picture from my quick and easy Christmas Deer Pillow tutorial and below are some super fast DIY Glitter and Wood Monogrammed Oranaments. Also if you're a Harry Potter or Hunger Games fan you'll for sure want to stop by since I'm a crazy book nerd and have tons of Harry Potter and Hunger Games projects 🙂 Thanks for having Mandy!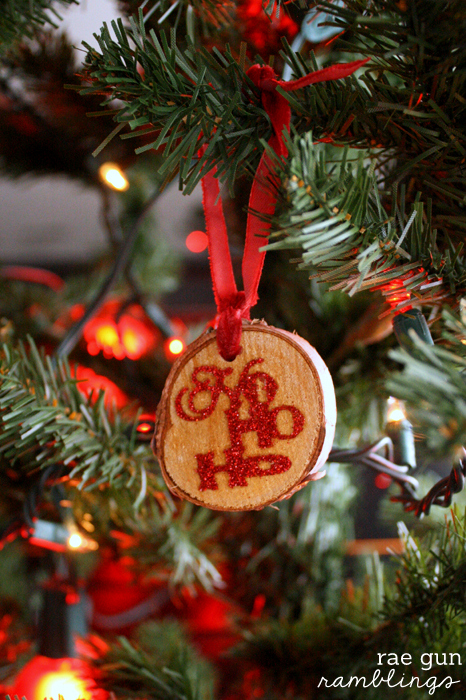 Let's connect! You can also find me hanging out here.