Think twice about throwing out all of those old t-shirts! Why not make t-shirt yarn and turn them into something completely fabulous?! It's such a great way to up-cycle those old camp shirts that are stained, ripped, or no longer fit. The possibilities are limitless when it comes to what you can create! Here are some of the neatest ideas I could find about using old t-shirts. Enjoy!
I love how happy this rainbow basket is! Great tutorial from Cintia witht My Poppet.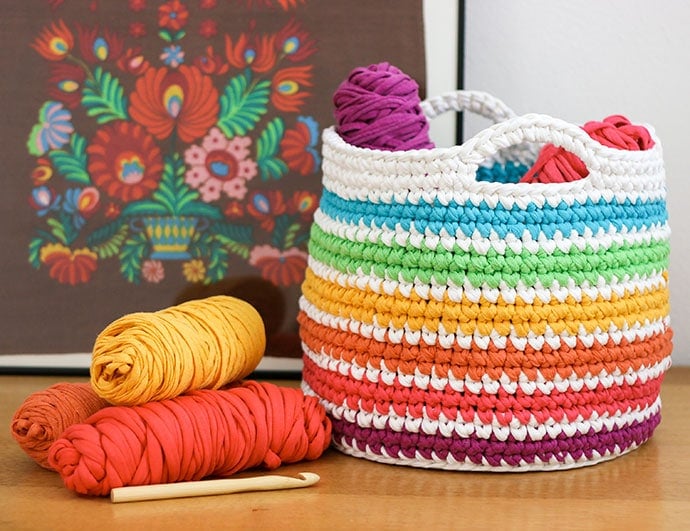 This t-shirt infinity scarf is so chic! Click here for the easy steep-by-step instructions.
Pom poms are cool anyways, but using a t-shirt to make them adds a whole other element of fun!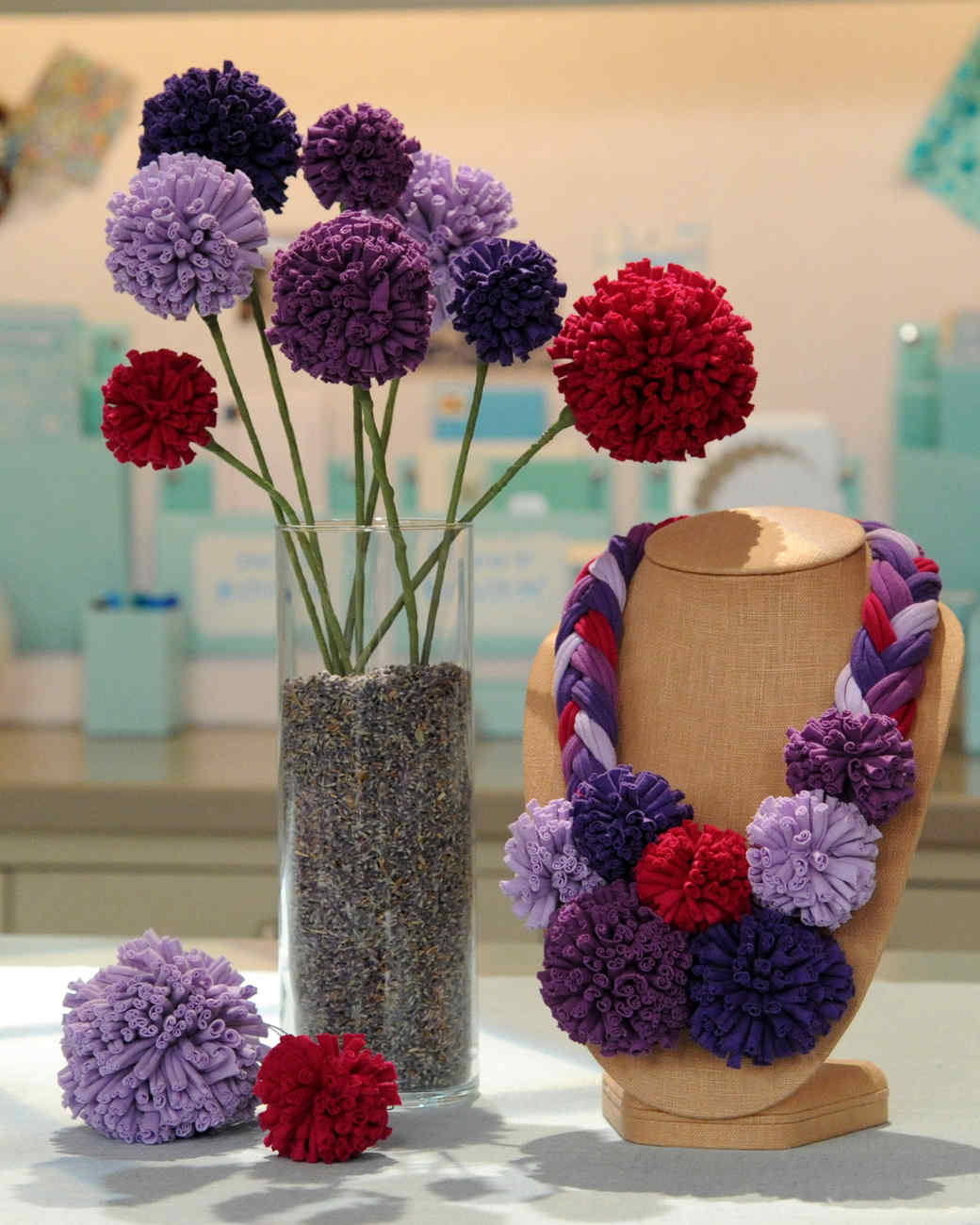 These jersey knit bracelets are so cute! Don't you think?
Doesn't this t-shirt rug look SO amazing! Click here to see the step by step instructions – with perfect pictures!
I love this t-shirt head band by Rabbit Food for My Bunny Teeth!
Here are some more t-shirt yarn bracelets that are too cute!
Here are some t-shirt headbands that I made a while ago and I still love! Side note: t-shirt headbands are SUPER comfy!
A t-shirt ruffle pillow looks fun to make, and its cute too! Great idea from Floral Showers.
Who ever thought that a t-shirt could make such an amazing wreath?? Just think of all the color combo's for different holidays! Love this idea from Calley with Back to Calley!
Have I convinced you to save your old t-shirts yet? What better way to same some money and get your craft on?! Let me know if I missed any totally fabulous ideas to craft with t-shirts!