Hi, I'm Lori, and I blog over at EclecticMamma!


I try to decorate my home, feed my family of three, dress myself and my almost-3-year-old son, and do little things that make life easier—for relatively cheap! (Also relatively cheap on the time front, too, because I work full time…) Currently things are kindof a mess around Chez Eclectic (You still have bits of your Valentine's, Spring, and 4th of July decor all mixed together, right?) I've recently been taking a much-needed summer break to focus on work, family, and other things, but of course I'm still crafting!
Anyway, there were just so many amazing projects linked up! I seriously had to cull my list 3 or 4 times to get the 12 to show you today… And it was so hard to decide what qualifications I should use! Should I feature things that I love? Should I feature things that are amazing, even if they're not necessarily my style? Well, (9 hours later…) I think I've got a great mix for you to peruse! (Plus, you can check out my most recent pins for the posts that aaaaalmost made it.)


Since I've got a little boy, I have to start with this great tutorial for making a backyard car wash, from Cheerios and Lattes. I've seen the project around, but her tutorial was incredibly detailed!


Next we've got some vanilla-infused honey from Gutsy. I wanted to get some vanilla beans to make extract last winter, now I just might do it!


I love the Sally Shirtdress from The College Seamstress… She says the main pattern has only 4 pieces! I need to check that out…


Speaking of healthy food… (Wait, what?) Check out these Zucchini Carrot Oatmeal cookies from Mom On Time Out! The Husband was looking over my shoulder just now, and even he says they look wonderful. (You should have heard his voice, guys—he was in awe!) Breakfast cookies, anyone?


I love cheap things, and I love easy things, so I think these$1 DIY stamps from Say Not Sweet Ann are brilliant! It would take a bit of time, patience, and practice to carve that detailed robot… but she shows some simpler stamps, too!


Christmas is only 159 days away (!!), but wouldn't these Washi Tape Notepad/Pen sets from Crazy Little Projects make a great gift or stocking stuffer?


On to a bigger project. This Aqua and Pink Nursery Reveal from Johnny In A Dress is amaaaaaay-zing. She has some beautiful details going on, and I just love the color palate. So soothing!

.JPG)
The shabby and nautical style isn't one that usually jumps out at me, but this sign… Wow. The letters are freehanded, and so is that red shadow! I think the red shadow is what really calls out to me on this BOATS sign from Architecture of a Mom.


I have had way too many Mod Podge projects die from lack of being left alone… I would download these Don't Touch and Don't Eat Printables from Homework in a heartbeat if my cats could read! (The toddler is much better behaved.)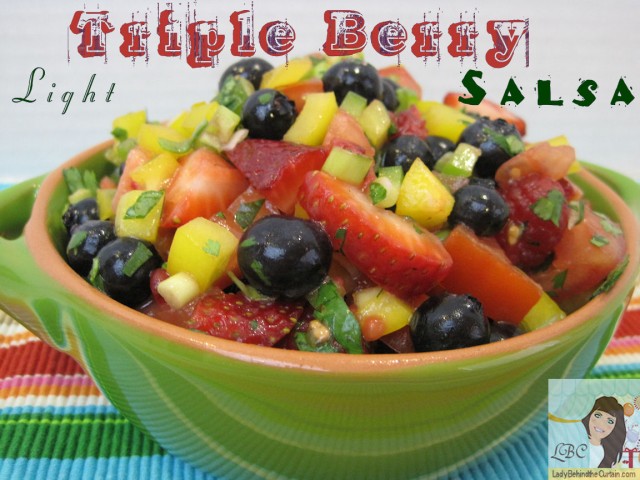 I have been on a total fruit binge lately, so this Triple Berry Salsa from Lady Behind the Curtain just sounds fantastic! I wonder if I have the patience to put it all together and not eat everything as I go…


Last, but oh-my-gosh-certainly-not least is this incredible Super Mario Quilt that The Recipe Bunny made for her husband. 9 months. 169 hours of work. 6,144 one-inch squares. That is love, people! The detail on this thing just blows my mind…
And hey, if you're looking for something more… Come check out some of the stuff I've done over at EclecticMamma! I blog about everything from craft projects…


(How to make a wood-backed magnet board)
… to some of the shenanigans my holy-cow-he's-almost-3 year old gets into!


(Oh So Innocent…)
I'd love to see you there! Or on Twitter, or Pinterest, or whatnot… I'm pretty much EclecticMamma everywhere!
Thanks for checking out this post from www.SugarBeeCrafts.com – – click on over to read it in its entirety – you'll love it!