Wowza – once again, great link up. Let's dive right in:
I love the button ants all over this picnic dress from Googie Momma:
The fabric that Diary of a Crafty Woman used to make her sewing machine cover is one of my favorites at Joanns:

And speaking of fabric I love, this Heather Bailey fabric is what I have all over my craft room – – love it here where Flamingo Toes used it for curtains: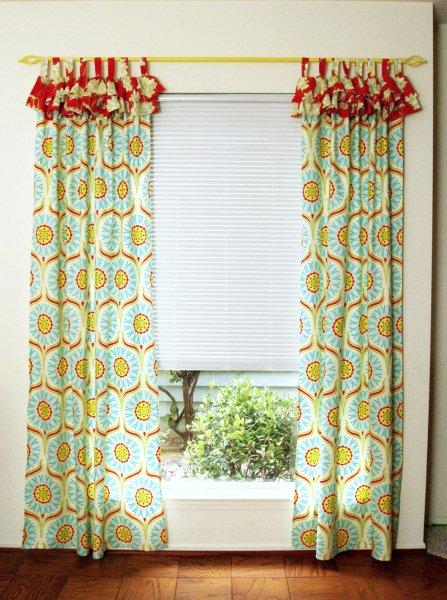 I have paperclip earrings pinned on Pinterest. Apparently other people love them as well. Here's some from Lil Pink Pocket and Crafty Mischief:

Love the playroom at Family Ever After (that's the light I want for my kitchen!)
Live Love Create made her very first quilt – awesome job!! Pinwheel quilt is on my to-do-soon….
PoppySeed Fabrics, who you know as one of my awesome sponsors, whipped up some easy totes:
A Step in the Journey shares her chili recipe – that picture looks so yummy!!
The Exchange said we can use chalkboard paint on glass – who knew!
If you're prepping for Halloween (unlike me), check out these ghost lights from That's What Che Said: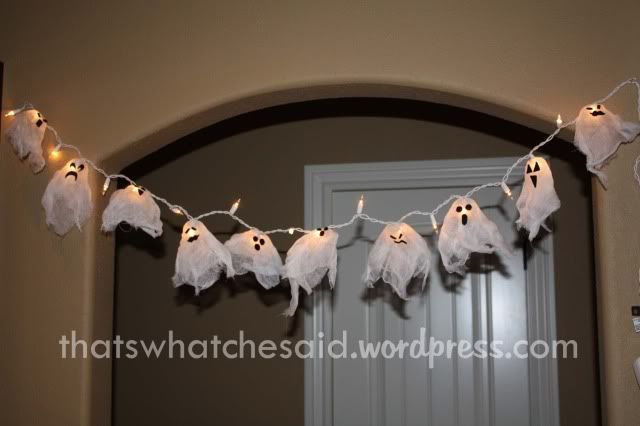 Or you could whip up a Candy Corn wreath like Keeping It Simple:

And another great Anthropologie knock-off – this time a gumball necklace from
Henry Happened
:
And….drumroll……most viewed link: The Engagement Party over at
Simcoe Street
– seriously, check out those cupcakes!
Stay tuned – – later today, features from one of you!! (if you want to be in charge of a Reader Feature one week, just let me know!)
Thanks for linking everyone!! If you were featured feel free to grab the button: (oh, and if you were featured on FB, or if you're featured later this afternoon, you're included – grab away!!)
Thanks for checking out this post from www.SugarBeeCrafts.com – – click on over to read it in its entirety – you'll love it!