(this is a sponsored post)
Cuteness alert!!! My daughter was sent a dress from Jessica Inspired Boutique and she LOVED it – like had to put it on right then. And wore it to school the next day (she hardly ever wears dresses to school, so you know it was a winner). So for today instead of "What I Wore Wednesday" we're doing a little glimpse into "What Kids Wore Wednesday" (yep, that's a real thing – fun, right?!)
And what can possibly make this awesome dress better?? A matching doll version, of course! It doesn't get cuter than that. Check out that and more…
The fit is right on. I ordered a size 7 (she's 6 1/2) and had the boutique add a couple of inches to the bottom, that way there is a little room for growing. It was so cute I wanted it to last her a while. It fit perfect in the bodice and there is a tie in the back to adjust it a little tighter around the waist for a good fit there.
This dress was super well constructed – the gather on the waist was perfect and even and the topstitching is professional. The details of eyelet and the bow are the perfect touch.
It's the perfect way to "dress up" and still be cozy. For everday wear or play, or how about it being your special outfit to wear to that trip to Disney. Jessica Inspired Boutique has tons of other options besides Minnie Mouse – – I especially love Toy Story Jessie, and I've never seen Cinderella's "work dress" as an option, so love that too. And Batgirl is unique too – perfect.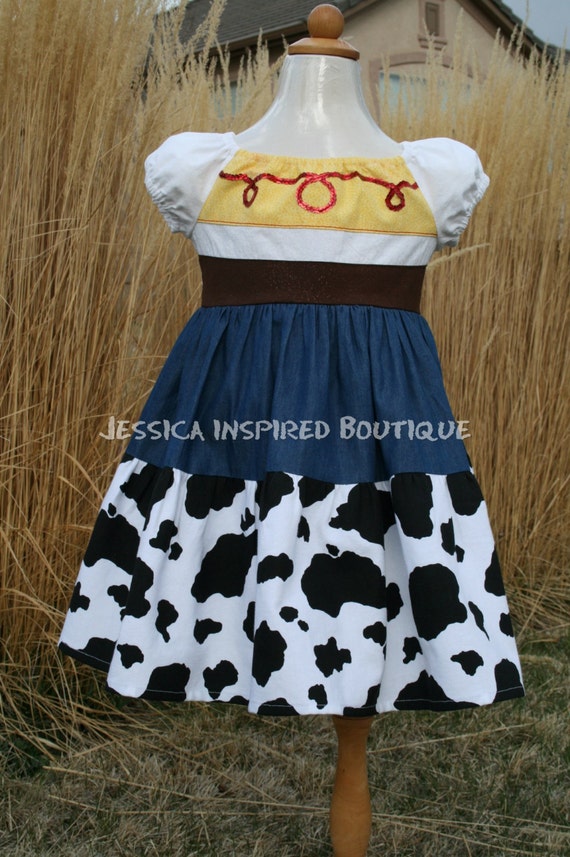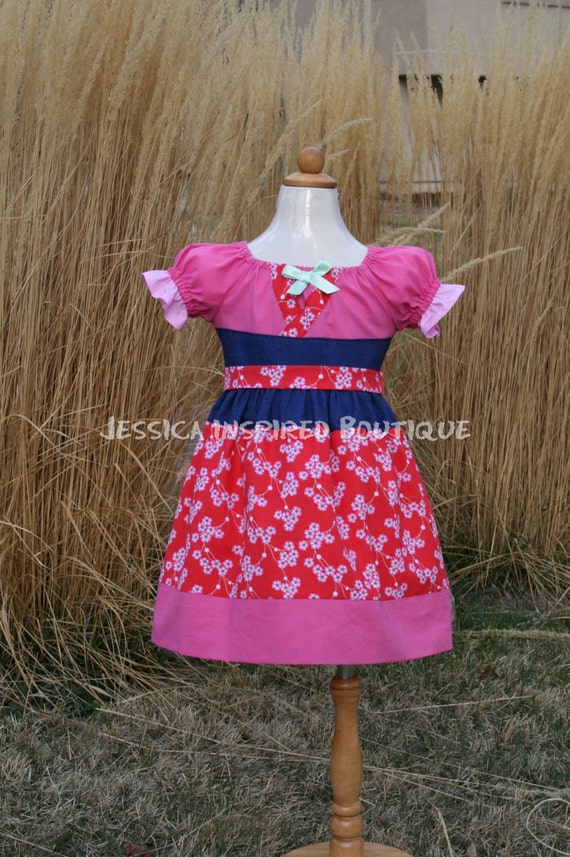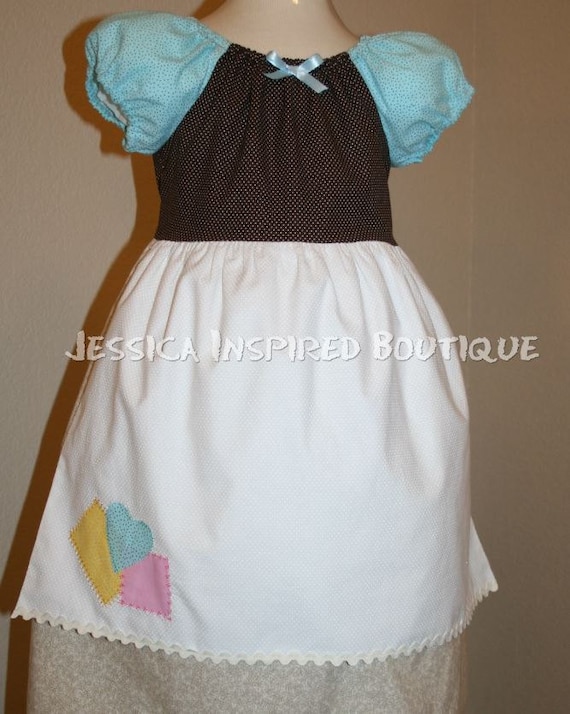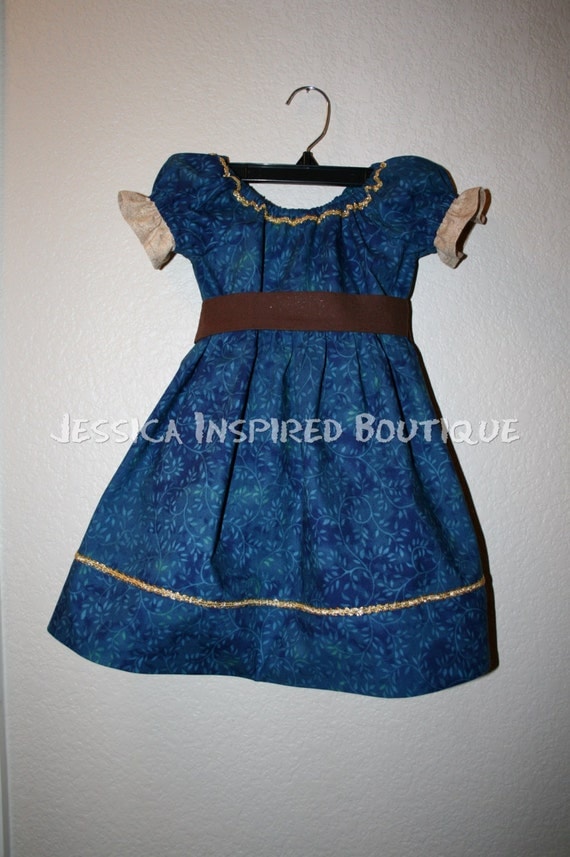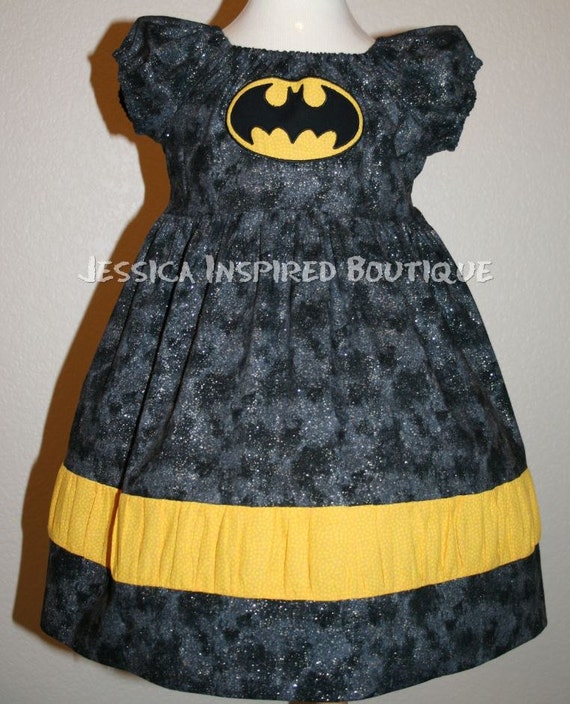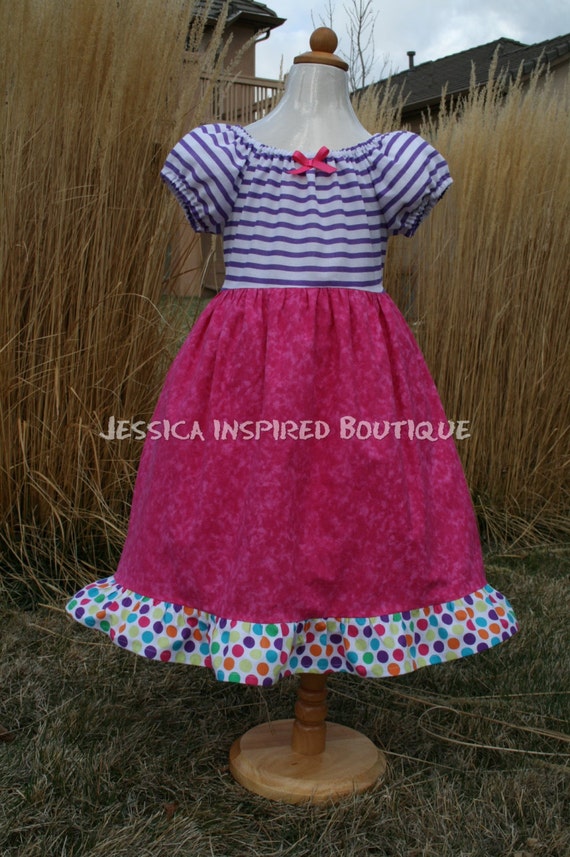 Oh, and I think you saw, but I want to point out the cute hairbow she got as well – – perfect!
And some more pictures, because it's cuteness that I just have to share again – –
So be sure to check out Jessica Inspired Boutique on Etsy – – and follow then on Facebook so you don't miss out on any of the fun!
Thanks for checking out this post from www.SugarBeeCrafts.com – – click on over to read it in its entirety – you'll love it!