Hi Everyone I am Adrienne from Free Time Frolics. I blog about food, sewing and Free Printables. Today I am sharing with you an easy free printable to use for all your Patriotic Holidays!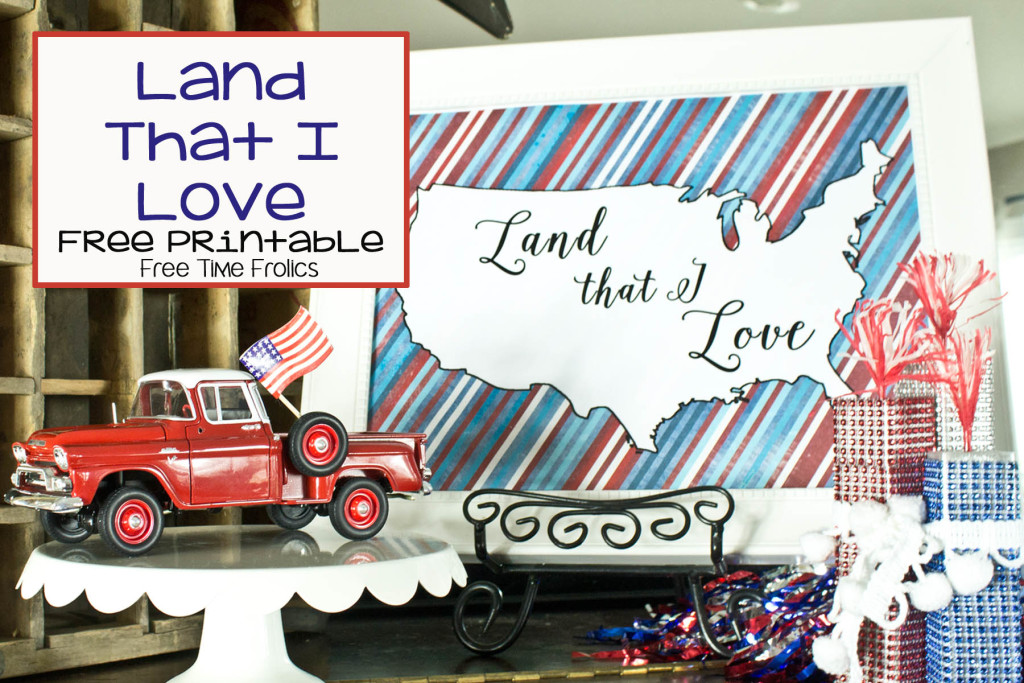 I love summer. BBQ's, parades, and summer fun. But most of all I have always loved celebrating our freedoms. I truly have a love for my country and the people that have fought to give us the freedoms we hold so dear. It is important to me to pass that on to my kids. So each year I try to find different ways to instill in them the importance of freedom and family history. This year I made this colorful print to add to my Red, White, & Blue decor.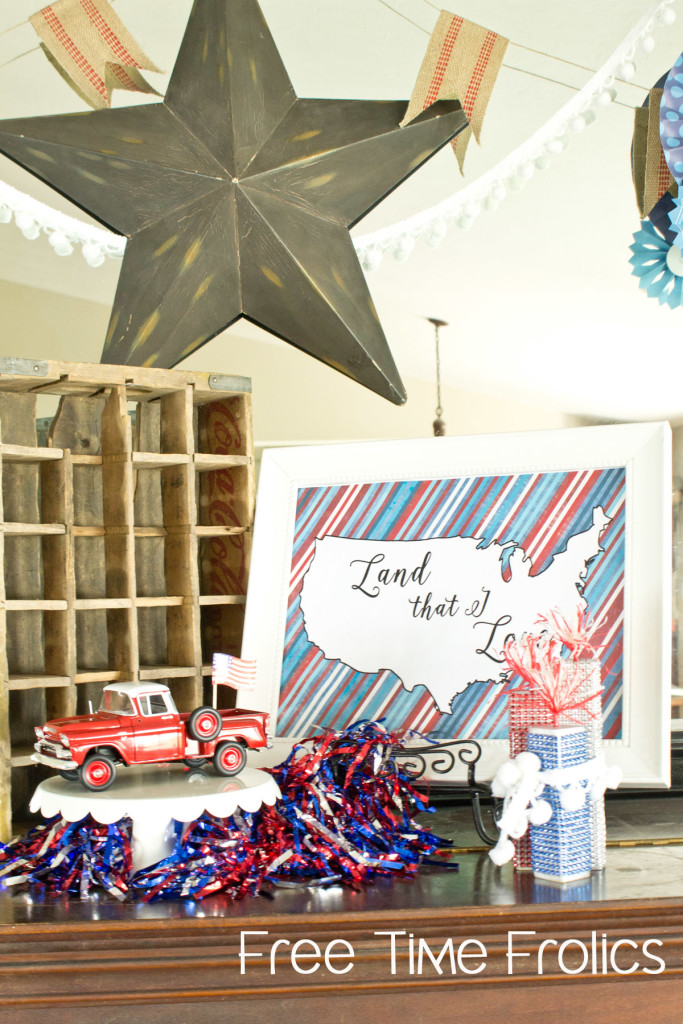 I have always love the song "God bless America" So I took a few lyrics that mean the most to me and decided to frame them. You can print it as an 8.5×11 or 11×14. You choose. Frame it and add it to your Patriotic decor!
So there you have it. Just a simple and easy download to add a little something to your patriotic decor. Please feel free to drop on by my blog for more Free Printables, Sewing Tutorials or Yummy Recipes!
Thanks Sugar Bee for Having me today celebrate the Red, White and Blue!