I love working on cross stitch, and it's making a come back! It's a perfect winter project, or even a good one to work on while watching a movie or hanging out with the kiddos. Better yet, let the kiddos make one too! The possibilities are endless, and I even found some ideas that aren't totally girly and boys would like. Check out the awesome patterns and ideas that I found!
I love this pretty pink and red heart from Sadie Seasongoods! Check it out here.
Here's the one I did for my brother and his family – I loved it so much I made one of my own family! Click here to check it out.

I can't get over how cute these key chains are! Check them out here.
Mmmm, this pizza looks good! Get the free pattern from The World in Stitches!
Here are a handful of "geeky" themed patterns I found – aren't they so neat?!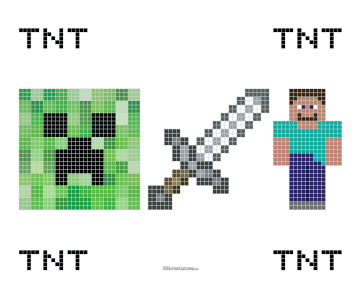 How cute is this penguin?? Seriously, so adorable. I'm in love. Get the free pattern here.
How pretty is this one with inverted colors? Such a cool idea from Imagine Gnats.
Maybe I'm a little biased… but I really love this bee hive. Adorable!
I love a pretty throw pillow, and I'm pretty sure this one belongs on my couch!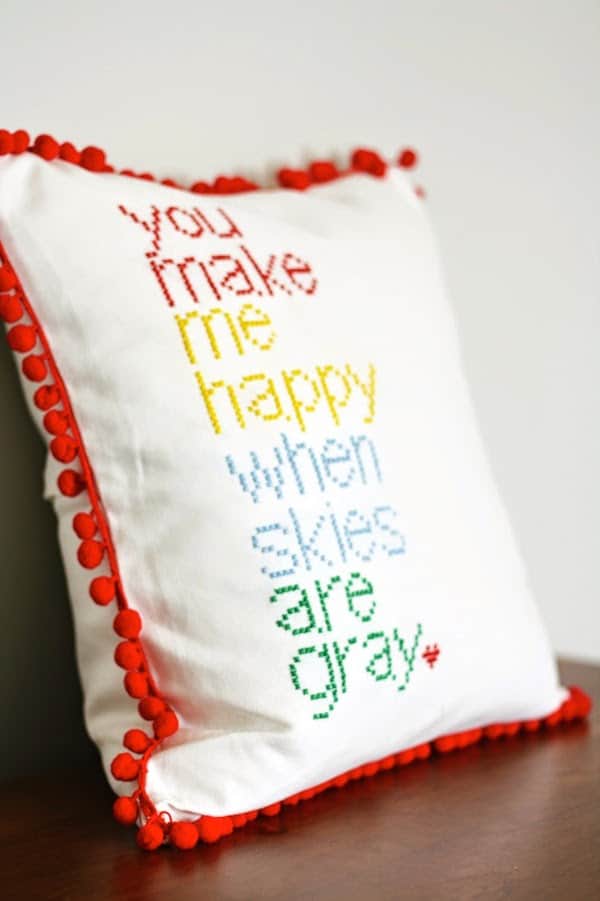 I really like the frame on this one! Check out the pattern here!
Here's a cute one with pineapples. So cute! Click here to get the free pattern.
Okay, so this one actually links to someone's etsy store to purchase the pattern, but I still love the idea! Who doesn't ask for the WiFi password when they come over?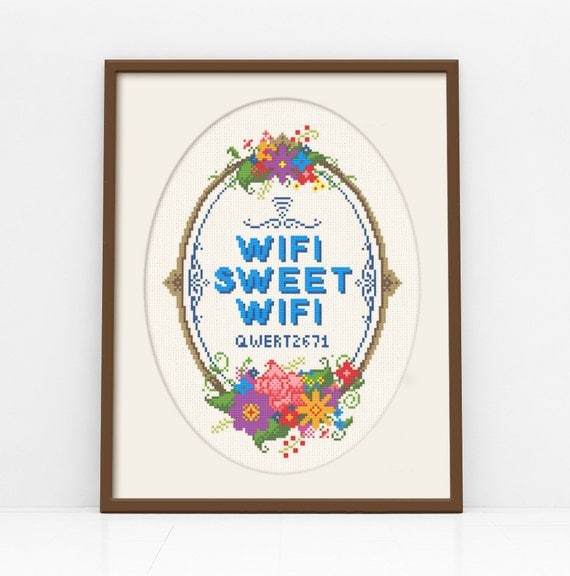 Since Valentine's Day is only a few days away, I've got hearts on the brain. Think I could whip these out in time??
I really like these a lot! How fun to have a group of cross stitches for the kitchen?
What a great pop of color that pink frame adds! I love this idea from Danielle at Storypiece.
There are some cross stitch patterns out there that are good for a laugh! Like this one from Don't Eat the Paste!
How cute are these hedgehogs? This would look cute on the wall for sure. Check out the pattern here!
How cute are all of these? I'd say it's time to start another project! I'm think I'm gettin' an itchin' for a stitchin'. Hehe, 😉 Do you have any cross stitch projects you'd like to show off? Leave me a comment and show me what you made!