Hi All. Its Alli here from Made with HAPPY. I'm so happy to be guest posting for you today sharing a fun and festive Christmas Tree Craft that are fun to do with the kids.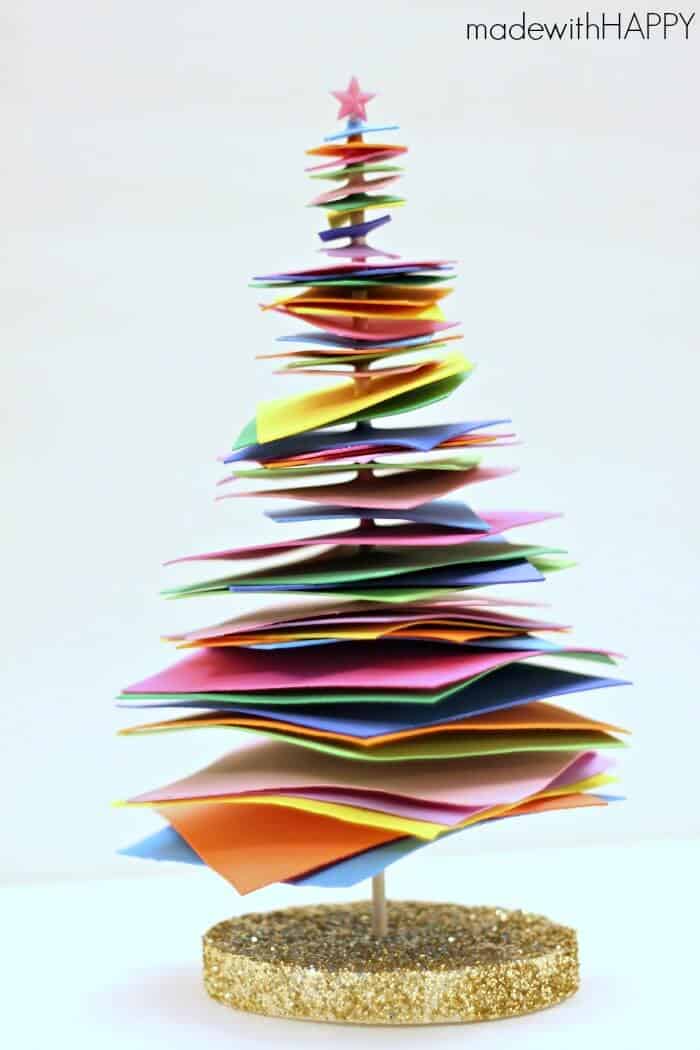 Decorating at our house is all about color, so this fits in perfectly with our decor. You can easily adjust if you'd like to keep more traditional.
Here's how we did it.
Supplies:
The great thing about this craft is that you can easily get all your supplies at the dollar store. Score! If you're anything like me, spending lots of cash on a craft is anything but Made with HAPPY 🙂
Color Foam Sheets – 10 sheets in a pack
Glue – white glue or spray if you have it.
Dowel
Styrofoam disc
Scissors
Glitter
Star Bead
Hole Punch (optional)
Directions:
We started by cutting each of the sheets into squares. We made 5 different sizes (5 inch, 4 inch, 3 inch, 2 inch, 1 inch).
Spread your glue across the top side of your foam disc as well as the sides. Then over a bowl, generously apply glitter to cover. Let dry.
Then using the hole punch or the end of your scissors make a small hole in the foam sheets in the middle. Then start to feed onto the dowel.
This is a great exercise for fine motor skills as well as learning patterns. We added the 5 inch squares first then the 4 inch and continued by adding the next smaller size and continuing by adding the smaller size until the 1 inch at the top.
Using a small dollop of glue, add the star bead to the top. Or if have a pony size bead that fits over the dowel, then you can slip it right on the top. Gently push the dowel into the foam and viola, you have yourself a Colorful Foam Christmas Tree.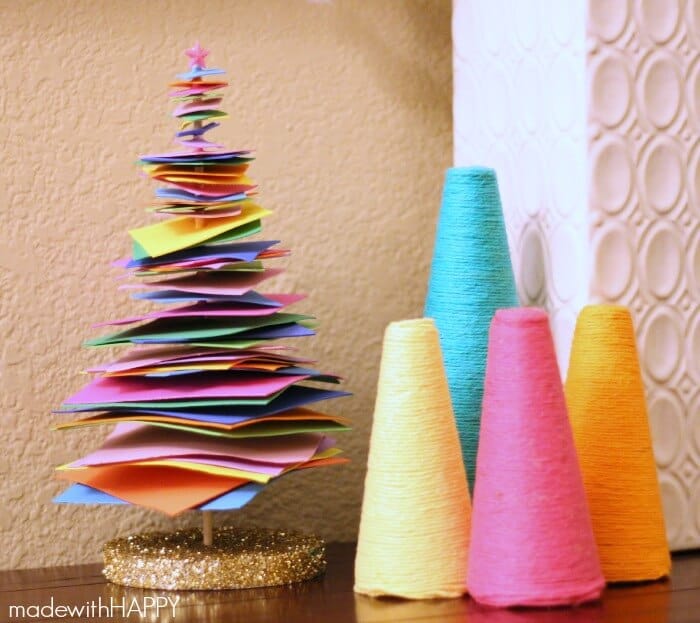 Happy Crafting!