Hi! I'm Alli and I'm the blogger behind Cupcake Diaries. If you're looking for family friendly recipes that are easy to follow and absolutely delicious, come on over!
Holiday cooking and baking can get hectic. Thank goodness for fast, easy, go-to treat recipes! This Ooey Gooey Holiday Chex Treats is one of my favorites.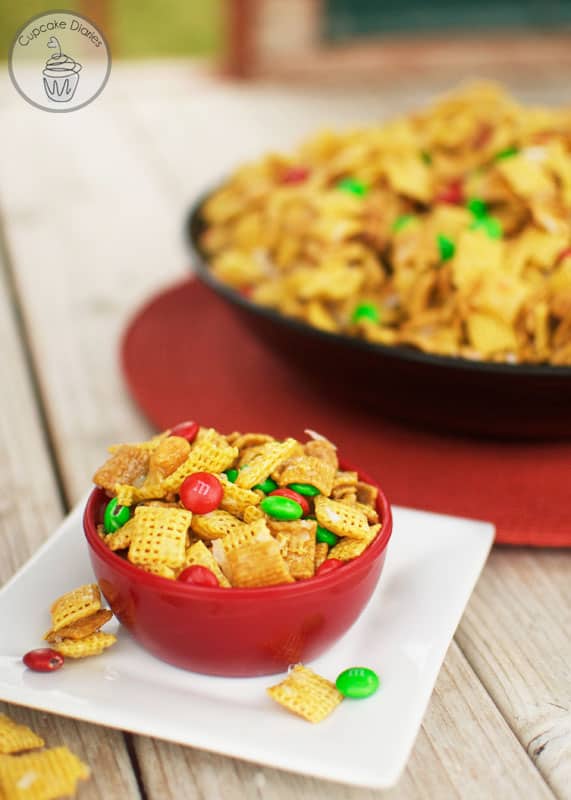 Ooey Gooey Holiday Chex Treat
6 c. Corn Chex cereal
6 c. Rice Chex cereal
4 c. Golden Grahams Cereal
1 1/4 c. light Karo syrup
1 c. sugar
1 c. butter
3/4 c. sweetened coconut flakes
1 c. plain holiday M&M's
3/4 c. peanuts
Place half of each cereal into two large bowls. Melt butter in a large pot; add Karo syrup and sugar. Heat together over medium and bring to a boil. Boil for two minutes then pour evenly over the cereal in each bowl. Stir together then add coconut, M&M's, and peanuts (half in each bowl). Spread over two greased cookie sheets to cool. Place in a large bowl to serve.
**This recipe makes a large bowl. You can half it if you don't want to make that much.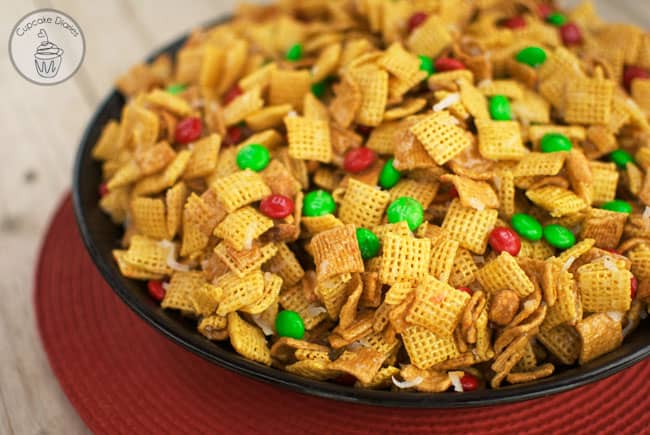 I am thrilled to have been here today! Come see me over at Cupcake Diaries for more fabulous recipes. If you loved this easy holiday recipe, be sure to check out my Nutter Butter Snowmen and Christmas Krispy Treats!