Hello Sugar Bee Crafts Readers!! I am so excited to be here today! My name is Bev and I blog over at Flamingo Toes.
I love sharing embroidery hoop art projects at Flamingo Toes and that is what I have for you today – in mini version! Everything is cuter in mini version right? These Chalk Embroidery Mini Hoop Ornaments are quick and easy and would look so cute on your tree!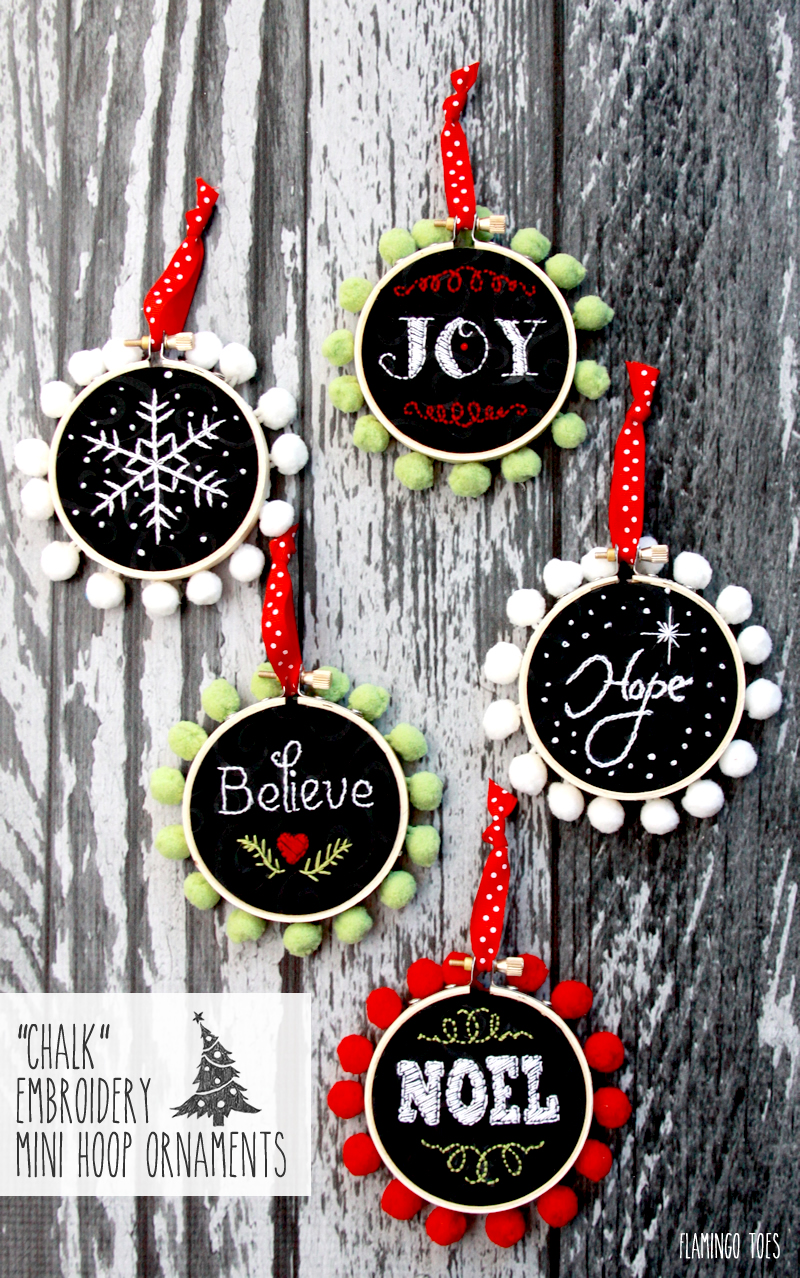 I had so much fun designing these! They have a sweet "chalk art" look to them but they are made with super simple embroidery stitches! They are fast projects to make too since they are just 3″ hoops. Easy and fun!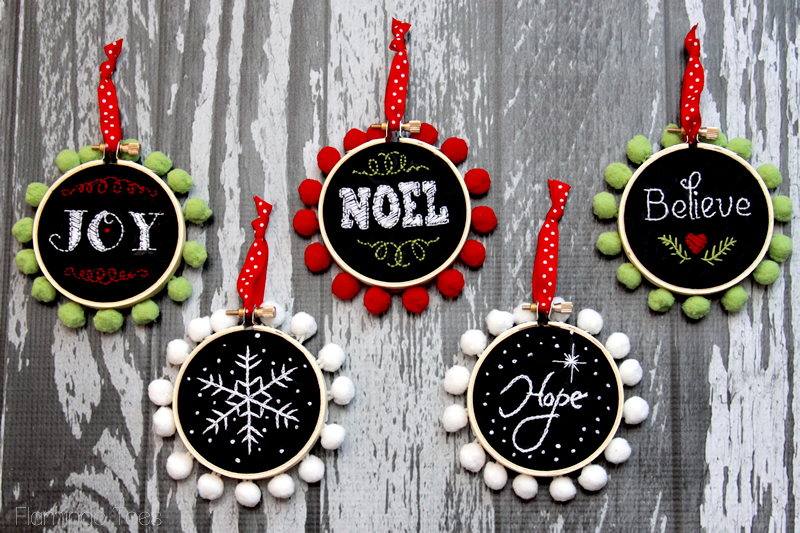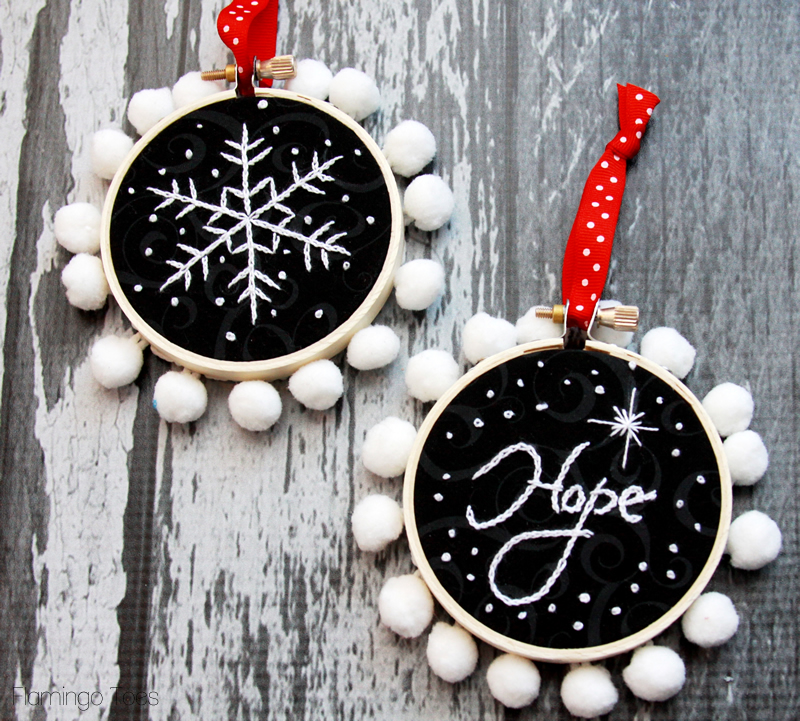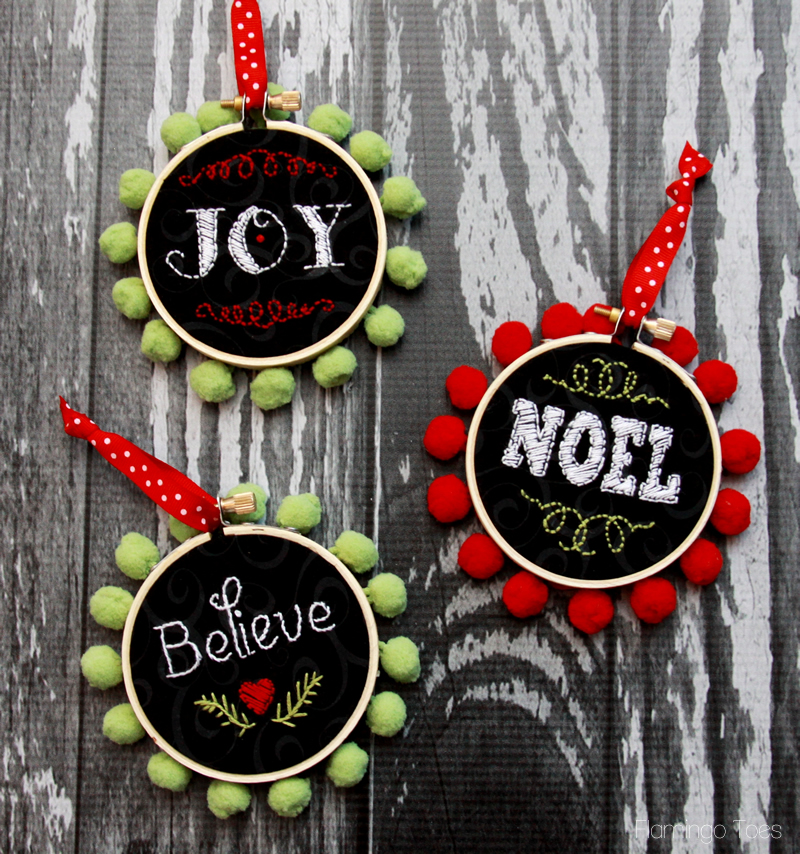 Aren't they cute? I love those sketchy looking letters!
Here's what you'll need to make them: (amounts are for 1 ornament)
3″ embroidery hoop
Black fabric – about 5″ square
Embroidery floss – I used white, red and a sage green
Coordinating pom pom trim
chalk marking pen or something similar
Hot Glue
Felt
Ribbon or other trim to hang them
Trace your design onto your hoop. I don't have a fancy tracing box, I just tape the pattern in the window (during the day) and place the fabric over it, then trace it. Place your fabric in the little hoop.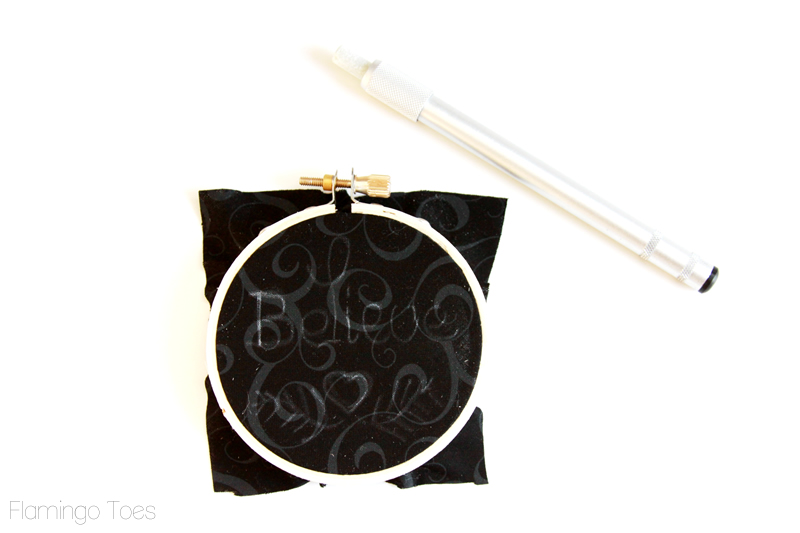 Stitch out your design. The pattern explains what stitches I used, but feel free to experiment! If you need instructions on these, click here – I have mini tutorials for all the basic embroidery stitches.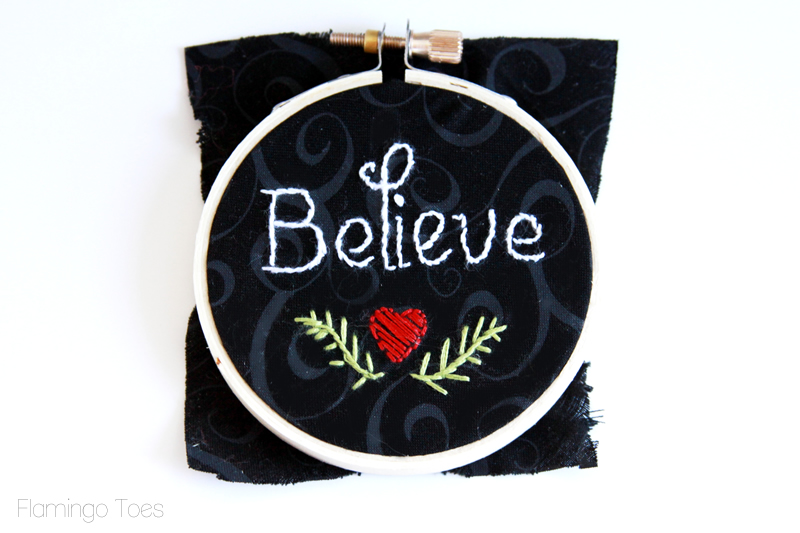 Repeat for as many of the ornaments as you'd like!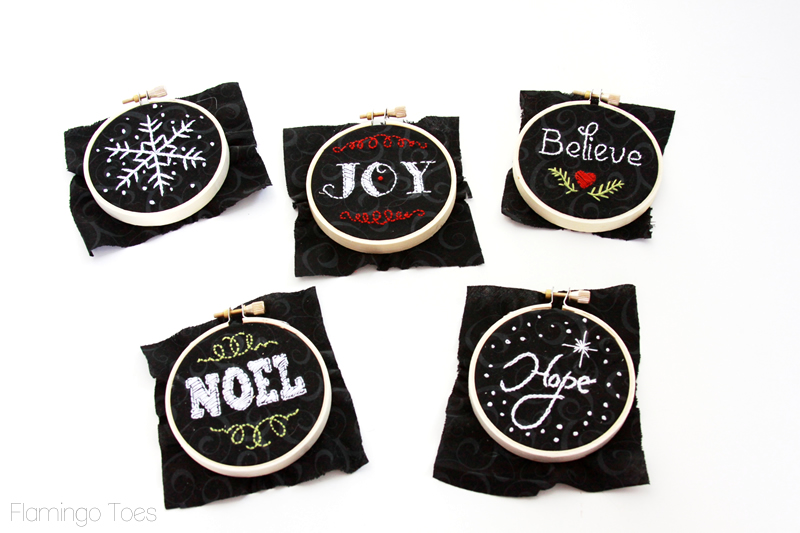 Finish off the edge by trimming the fabric and hot gluing it to the inside back of the embroidery hoop.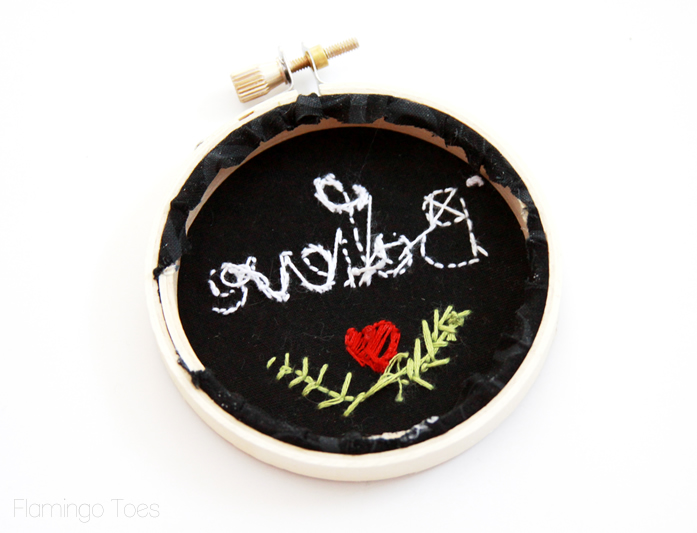 If you want, glue some trim around the hoop. I used this coordinating pom pom trim but lace or rick rack would be fun too!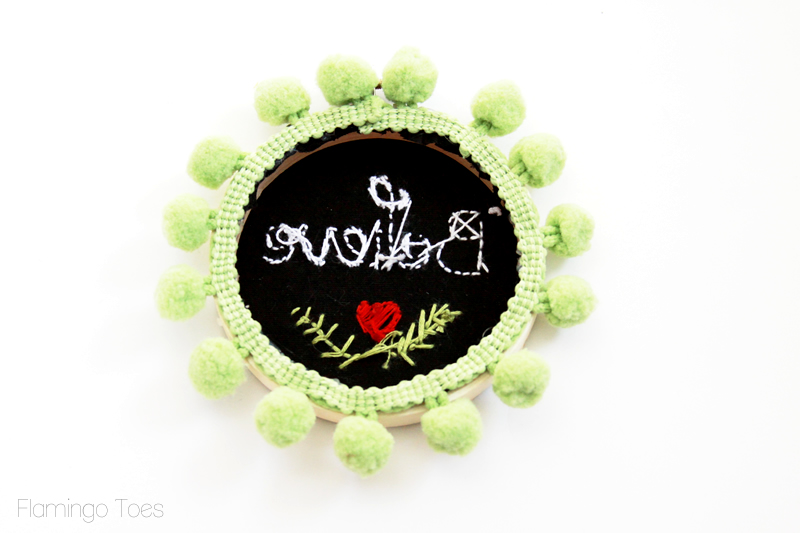 Finish off the back of your hoop by cutting a circle of felt the size of the hoop. Glue in place on the back.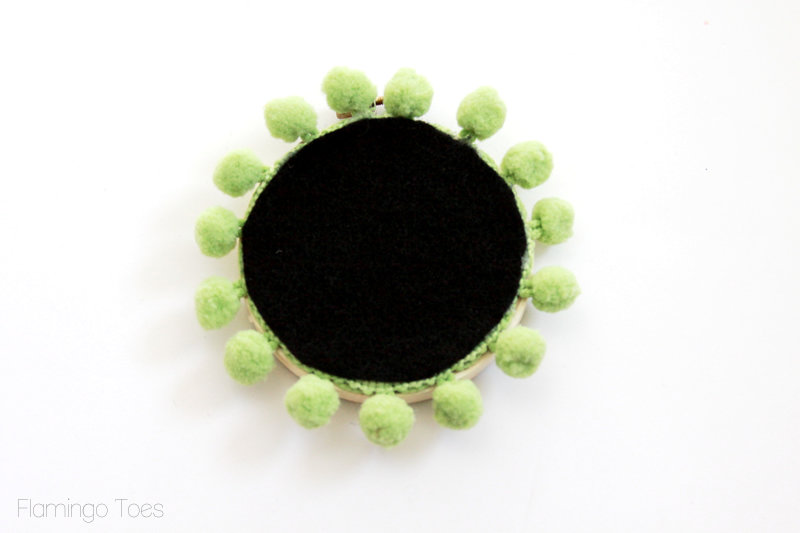 Add some ribbon trim for hanging and you are all finished!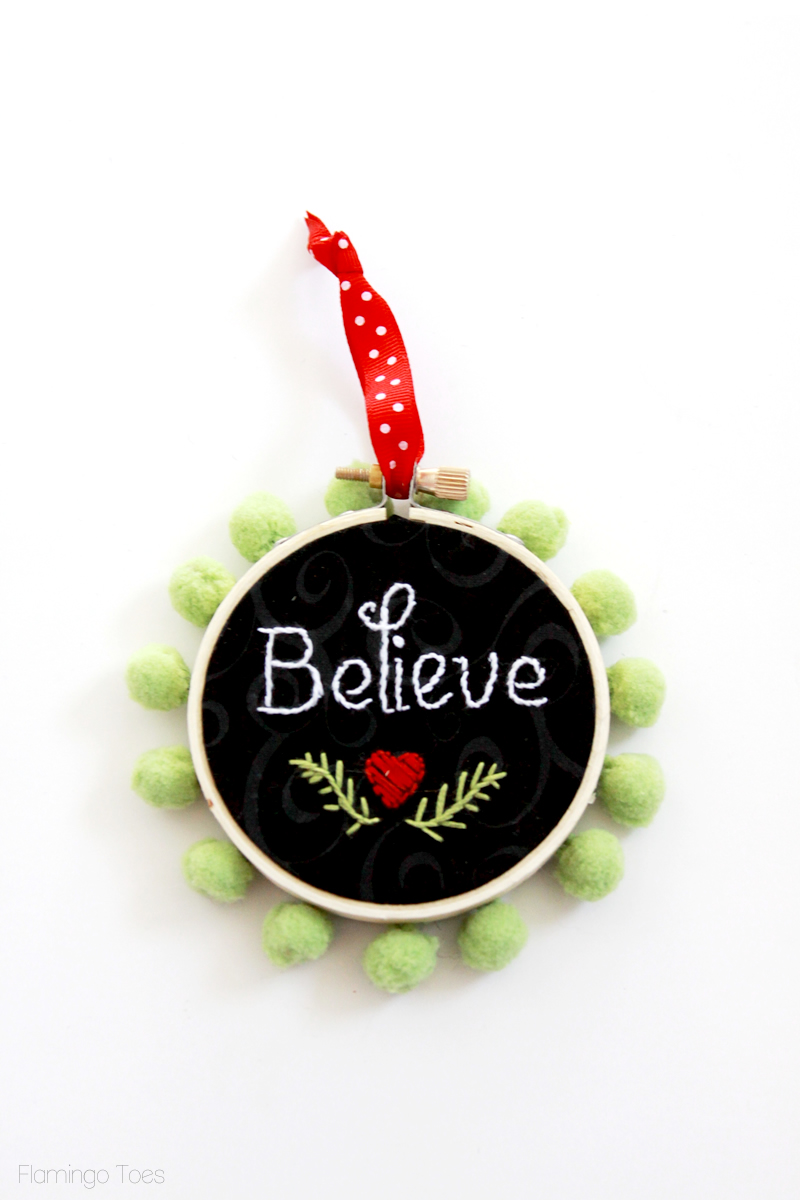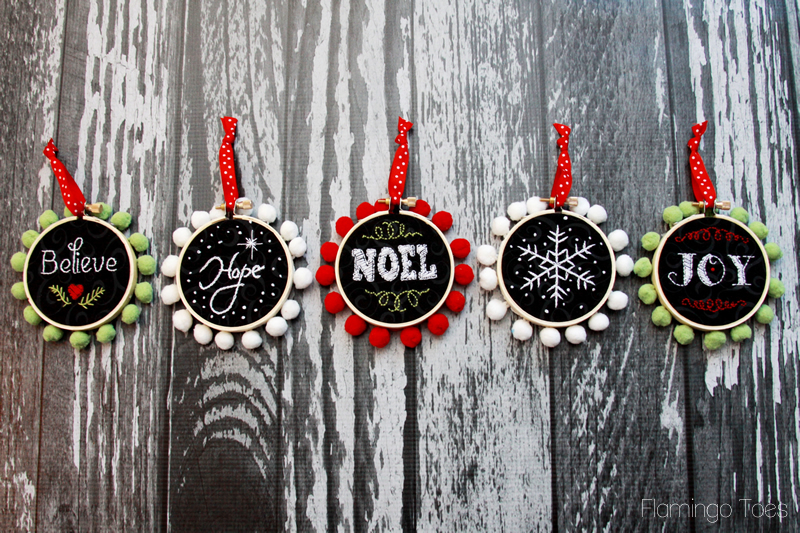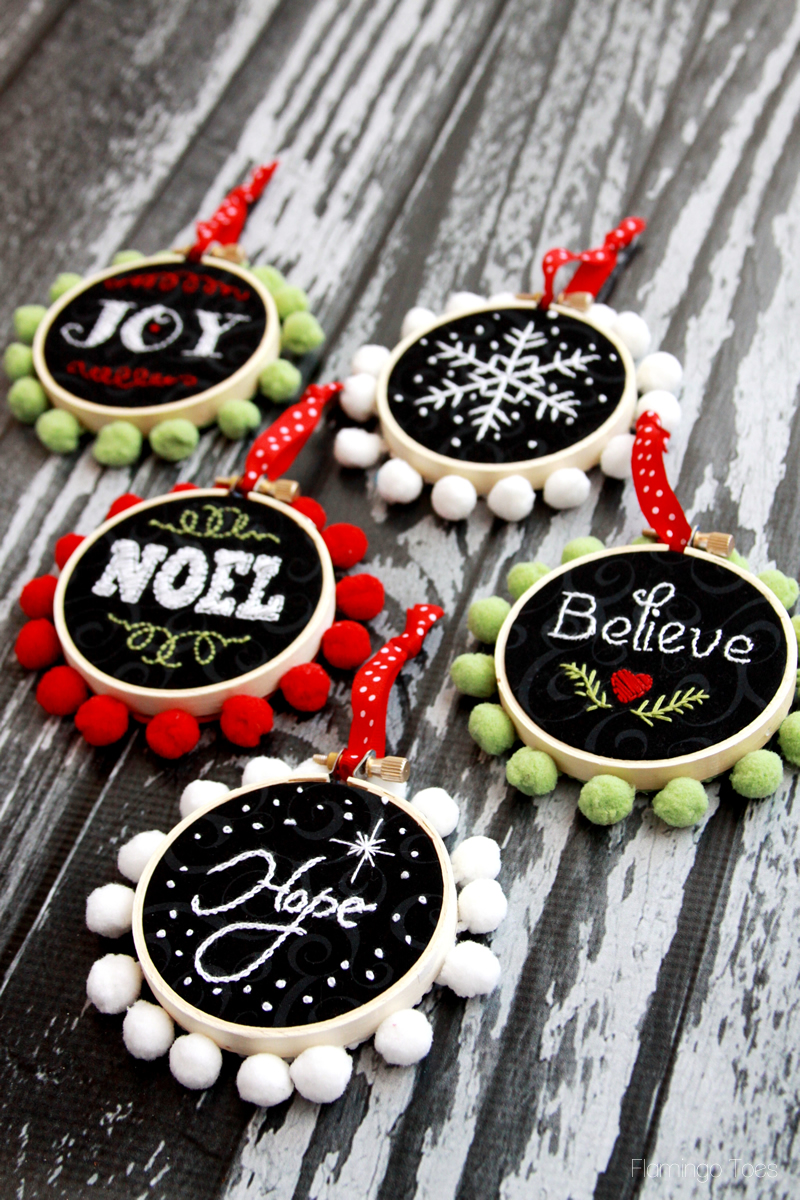 I hope you like them!
I'd love for you to come visit Flamingo Toes! Here are a couple more of my favorite projects: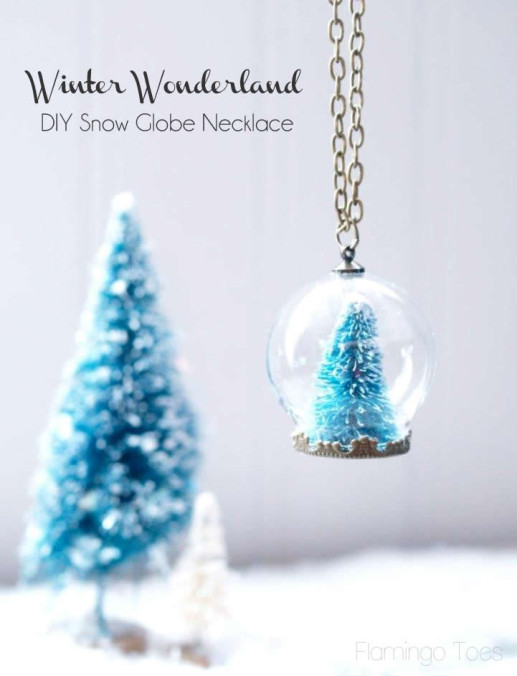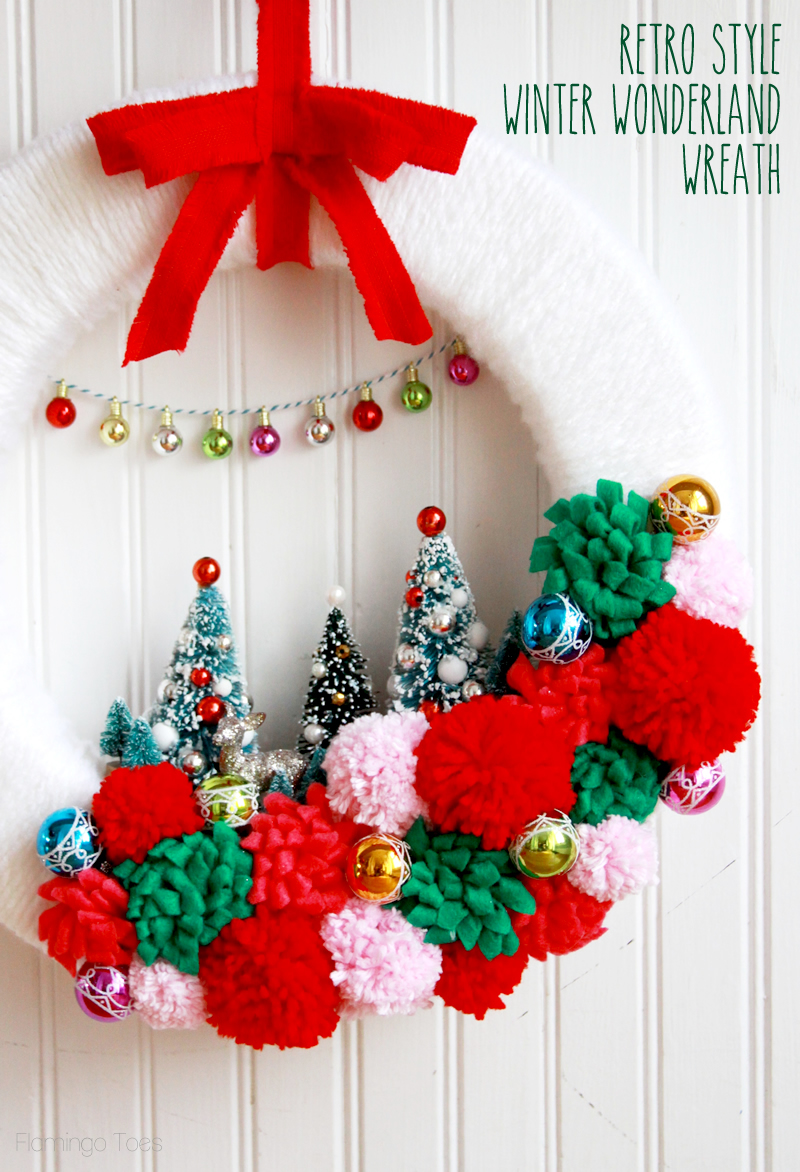 Thanks so much for having me Mandy!