You've heard of 13 Pumpkins, right?? Of course you have, they're one of my sponsors! Let me give you a sneak peak into the 13 Pumpkins: Writing on the Walls Etsy Shop – love this one: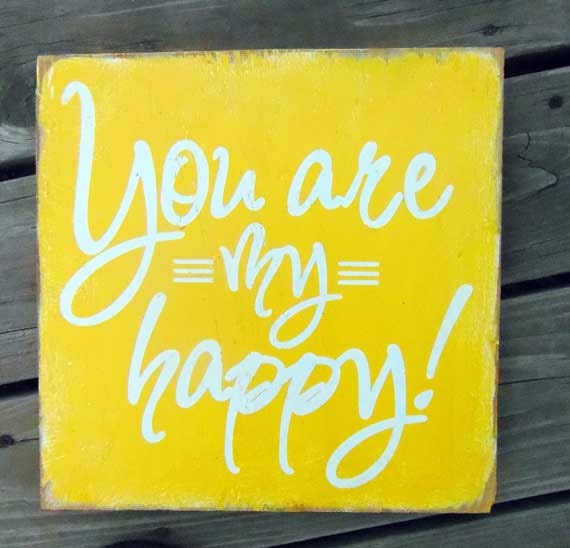 Back to the talk – here's straight from Marrianne herself, all about them and their signs – so amazing!:


Hi – my name is Marrianne Williams. My husband Ryan and I collaborate on the work we do for 13Pumpkins. We've thoroughly enjoyed turning a hobby into a micro business opportunity together.

I've been a web and graphic designer for 15+ years and have been sewing, cooking, crocheting etc since elementary school. I have many passions but most are a creative outlet of one type or another.

Ryan is the handiest of handymen and can do just about anything he sets his mind to. He has been a blessing to my life and to my creative outlets.

While I have many creative outlets, typography and signs are one of my true passions. I love using typography in decor in many different forms and can't wait to show you new mediums of typography decor we've planned for the shop.

We paint each sign by hand, using several coats to achieve a design we are happy with. We also distress each piece and stain them. The stain picks up all the imperfections of the wood and the paint after the distressing process, adding characteristics you would find in an antique sign. Finally each sign receives a coat of polyurethane to protect your sign for years to come.
Many boards have natural imperfections. We embrace these imperfections and enjoy working them into the design. We strive to achieve a look that conjures up an image of an artist being suddenly inspired. He/she picks up a piece of wood nearby and paints his or her thoughts on the board right then and there.
Want to see some more of the awesome things they offer – of course you do: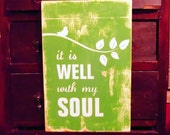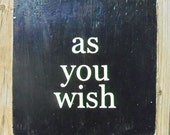 And now giveaway time – – guess what – – you have the chance to win your choice of one item from the shop – eek!!!
To enter the giveaway (you can do any or all of the following – just a leave a separate comment on this blog post for each thing that you do)
–Like 13 Pumpkins on facebook
–Follow 13 Pumpkins on Twitter
–Subscribe to the 13 Pumpkins blog
–check out the 13 Pumpkins Etsy Shop – then come back here and tell me which thing you love the most!
Good Luck – giveaway ends Friday, April 20th, around noon
Thanks for checking out this post from www.SugarBeeCrafts.com – – click on over to read it in its entirety – you'll love it!