A few weeks ago I installed this oh-so-pretty  Succulent Feeder and I'm still so in love with it. It adds such a nice pop of green and really breathes a fresh breath of life into the room (even though the succulents are fake 😉 ). Now I'm looking for a little more green to add to my living space, and I came across some extremely cute terrariums. Does anyone else feel like the mini terrarium kick is the cutest thing ever?? I mean, look at what all I found…
Look at this little cutie for instance. Isn't it so cool?? The best part? It's a magnet!
The glass containers used in this tutorial are perfect for anyone's style. So classy! Check out the video from Garden Answer by clicking here!

Here is a great step by step list of directions that makes this project easy peasey for kids to get involved, and the dinosaur is genius!
A terrarium necklace?! Yes please!!! Check out the how-to here! I want one for sure.
Here's another perfect one for this kids – recycling an old pop bottle! How fun!
This DIY Star Wars Terrarium by Jessie from Positively Smitten is amazing! Am I right?
A mini terrarium would be perfect for a gift, don't you think? The wood base is a nice touch too!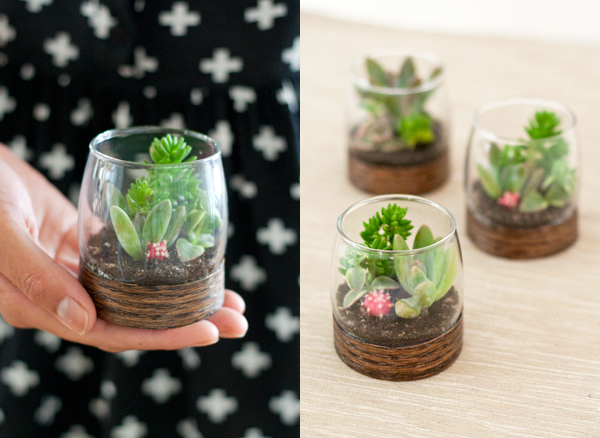 I think this tiny terrarium might be on f my favorites. Great idea from Ashley with 7th House on the Left!
How amazing is this terrarium coffee table from Andrea with Andrea's Notebook?! So cool, right?!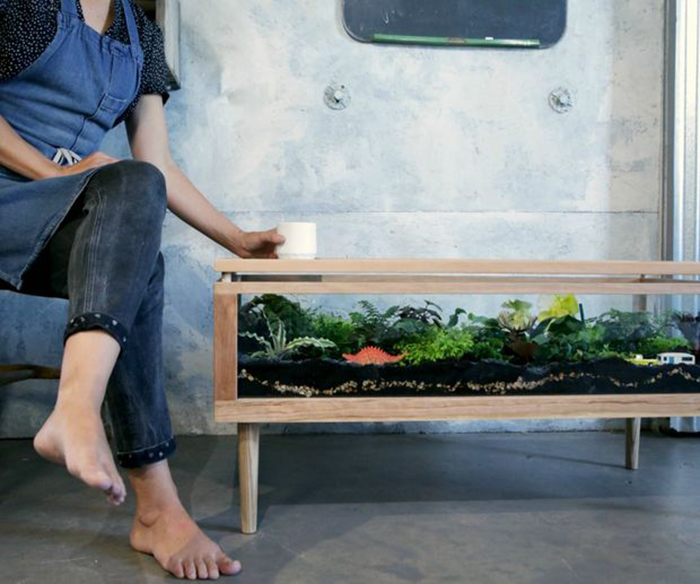 So, unfortunately, there isn't a how-to for these too cute to pass up teacup terrariums, but they can't be too hard to create, right?? I love love love the teacup.
And, of course, you can't have terrarium teacups without a terrrium teapot! What a neat idea to use a clear teapot from Melissa with Art of Tea.
Oh, and need I mention that today is Earth Day to boot? Even more of a reason to make your own terrarium! Don't forget to get the whole family involved and make it a fun activity for everyone to enjoy. 🙂 Have you ever made one before? What container did you use, and how did it come out? Let me know!