I just Love Tuesdays! Seeing all the great stuff you link up – it's so fun! Here's a few that caught my eye (others that caught my eye will be featured on the FB page throughout the week…)
Better Together made some monster tissue holders – so cute! – there's a tutorial – it's going on my bookmarked list of to-do…

BumbleBee and Sophie made this cute little dress from scraps – wow!
An amazing chair redo from My Creative Escapes – check out the original (I might have thrown it away- good thing other people have vision!)

You can see a great candle redo at Cleverly Inspired – is there anything that spraypaint can't transform – amazing!
I don't know what to do with the blank wall leading up my stairs – such a hard space to work with! Us and Them showed off her gallery wall – I want to do something like it, I think:
I've been thinking I need to learn how to knit better so I can make a cute headwrap – well, Flamingo Toes just made one from an old sweater – seems a lot easier than what I was thinking!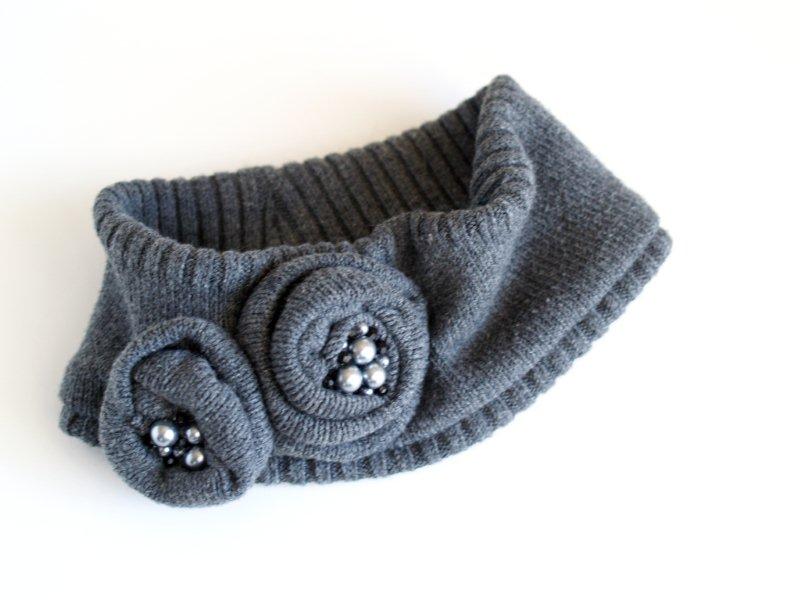 I can't get over this pillow from Shape Moth – since our last name is a play on Bees, I'm drawn to them…anyways, the heart flight pattern, the hexagons, everything – love it!
Living With Punks did it again – she previously had a tutorial on kid floor cushions (which I used HERE) and now she had a grown-up version – love the pom poms:
It's not a link-up without a shirt refashion – this time from Pink Calaveras:
You know I'm obsessing over quilts lately – I really want to get into making them. I'm even in a quilt block group now – so soon, I'll be there. Anyways, this is a first quilt from Sweet Bee Buzzings (have you noticed a bee theme today – weird) – amazing!
And check out this marble run made out of paper towel rolls from TPcraft – so fun!
And, the most viewed link – – it was a tie between these two:
The Toddler Pinwheel Skirt from Our Daily Obessions
and Book Jewelry from Etcetorize
Thanks for linking everyone!! If you were featured feel free to grab the button:
Thanks for checking out this post from www.SugarBeeCrafts.com – – click on over to read it in its entirety – you'll love it!