So many great projects – you are all awesome! These ones stood out to me – – let's show ya:
This Molly handbag is from my aunt and I've seen it in person and love it – great fabric choices! See the inside pocket details over at Studio 103:


A doily garland is on my to-do list – so simple and cute, but easy and affordable – it's over at Design Dining and Diapers:

Ruby Jean shows off these repurposed trouser jeans – oh my, I love it:
Marty's Musings made a window table – such a great idea. And random, I love her header picture.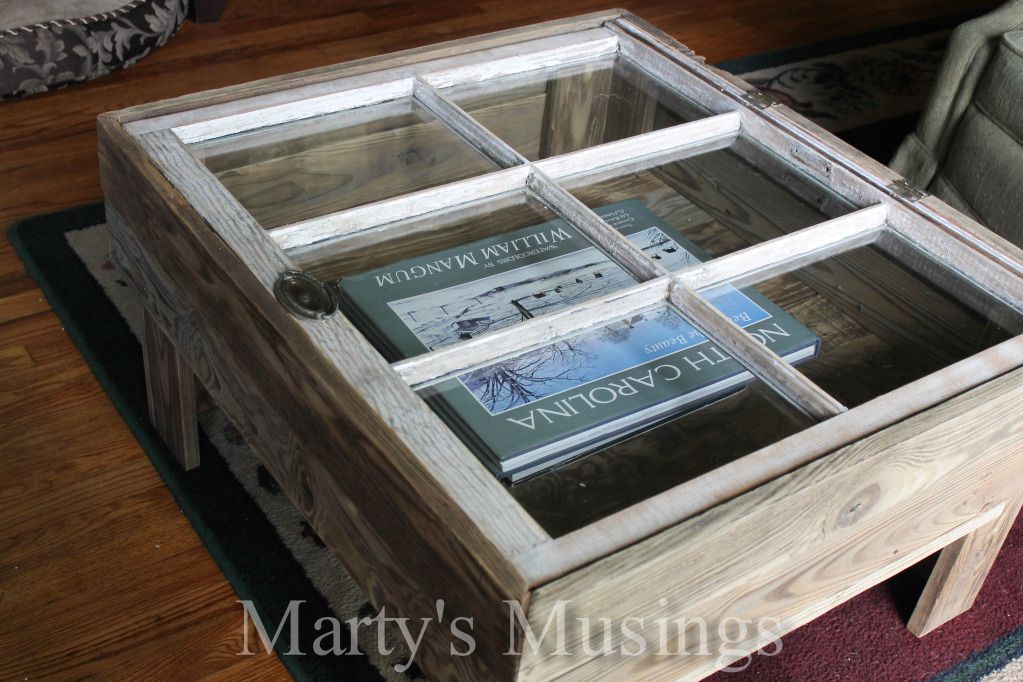 I love this chevron wreath from Hip2Thrift – well done!
Cute bottlecap necklace over at Rae Gun Ramblings for all you Hunger Games fans out there:
Love this map project from Girl in Air – amazing:
I love this shell necklace – I need to get into jewelry making! You can find it at Architecture of a Mom:
Visual Eye Candy posted about how to tile in a herringbone pattern – I want to do this in my master bathroom…
Need a sewing desk? Check out how Melly Sews made hers:
You can find some time-saving tips on painting a striped wall over at Hydrangea Love:
so……….want to know which link got the most views???…………….
The fix to your TOMS from One Little Momma – I've done this trick myself and swear by it!
and random, my aunt with that Molly bag was second most viewed link – she is always hitting high at link parties!
Thanks for linking everyone!! If you were featured feel free to grab the button: (oh, and if you were featured on FB, or if you're featured later this afternoon, you're included – grab away!!)

Thanks for checking out this post from www.SugarBeeCrafts.com – – click on over to read it in its entirety – you'll love it!