It's that time yet again – Happy Harry Potter! If you love Harry Potter crafting, today you have come to the right place – we've made lots of fun crafts in the past, tees and wands, etc, but this year we made a Harry Potter Quote sign.  Probably because I am currently obsessed with quote signs, AND we're working on decorating this girl's bedroom – and this Dumbledore quote is her favorite!
We had a fun time putting this sign together and can't wait to find a perfect spot in her room for it – –
She's pretty excited about it!
Harry Potter Quote Sign
You'll need:
–Vinyl quote (I used my Silhouette Machine to cut mine and vinyl from Expressions Vinyl, my go-to)
–Wood in the size you want your sign (I used a 1×12)
–Trim boards cut to fit the sign
–Paint
First up, prep your pieces by painting both the trim boards and the main sign. Let dry completely.
Meanwhile cut your vinyl.  Then peel out the excess to reveal your design.
Use transfer tape to move your design onto your wood board.  If you need more details on how to apply vinyl, check out my post on How to Apply Sticky Vinyl
Then just tack on the trim boards and you're good to go!  (my new favorite tool!!)
That's it!  Enjoy your new decor!
And if you love Harry Potter crafts, you'll for sure want to check out these:
Make a HP Tee | HP shirt quote ideas | Applique HP shirt
and of course we love making our own wands with just some paper, hot glue, and paint – –
And want to win some AWESOME Harry Potter stuff? Check out this giveaway and enter via the rafflecopter below: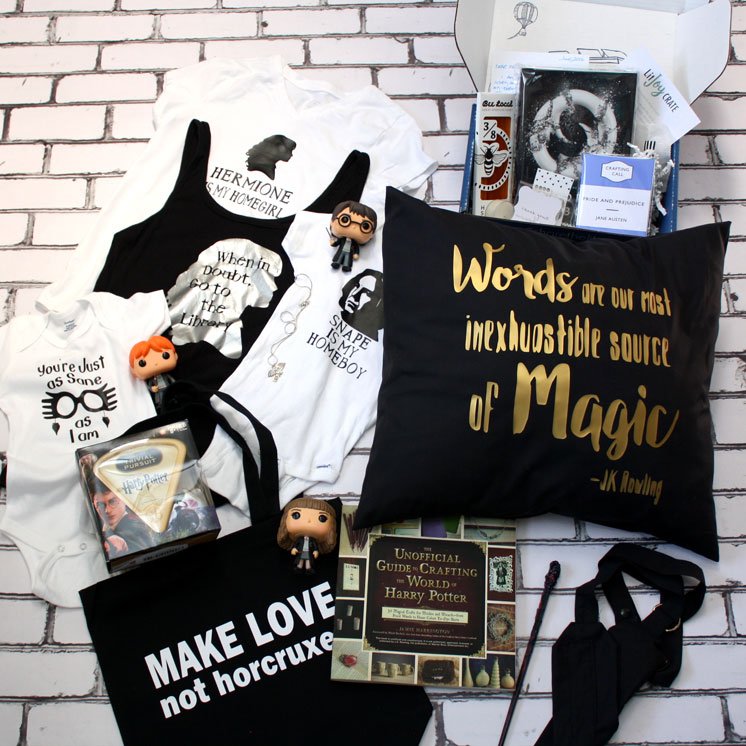 Prize Pack #2
See more about each prize and sponsor at this giveaway post and be sure to enter the other equally awesome prize pack while you're there! Winner must have a US address or be willing to pay for international shipping.