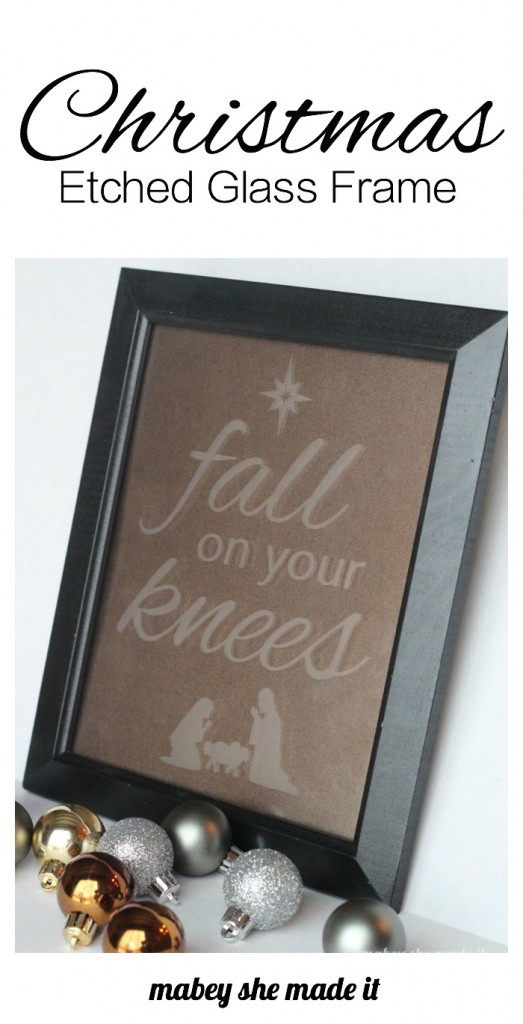 Good morning–I'm so excited to be participating in Mandy's extravaganza again this year! I'm Lisa Mabey from Mabey She Made It, a blog for learning to DIY, craft, and sew. Today's craft is pretty simple, but I love the subtle glam of etched glass, especially when combined with glitter. This Fall on your Knees etched glass incorporates a phrase from one of my favorite Christmas songs (O Holy Night) and also embodies how I feel about Christmas, so I'm excited to have it around throughout the season.
Fall on Your Knees Etched Glass Supplies
Picture frame with glass
Etching Creme
Silhouette or craft knife
Vinyl
Glittery card stock
Instructions
If you've ever etched glass before, you know how simple this is. I'll gloss over the steps, but if you want a more in depth tutorial, I have one here.
Cut your design from vinyl using your Silhouette or craft knife. You can download my .studio file from my blog.
Apply the vinyl to the glass, and cover with etching cream. Wait 10 minutes, and wash your glass.
Stick your etched glass back into your frame with some glittery card stock.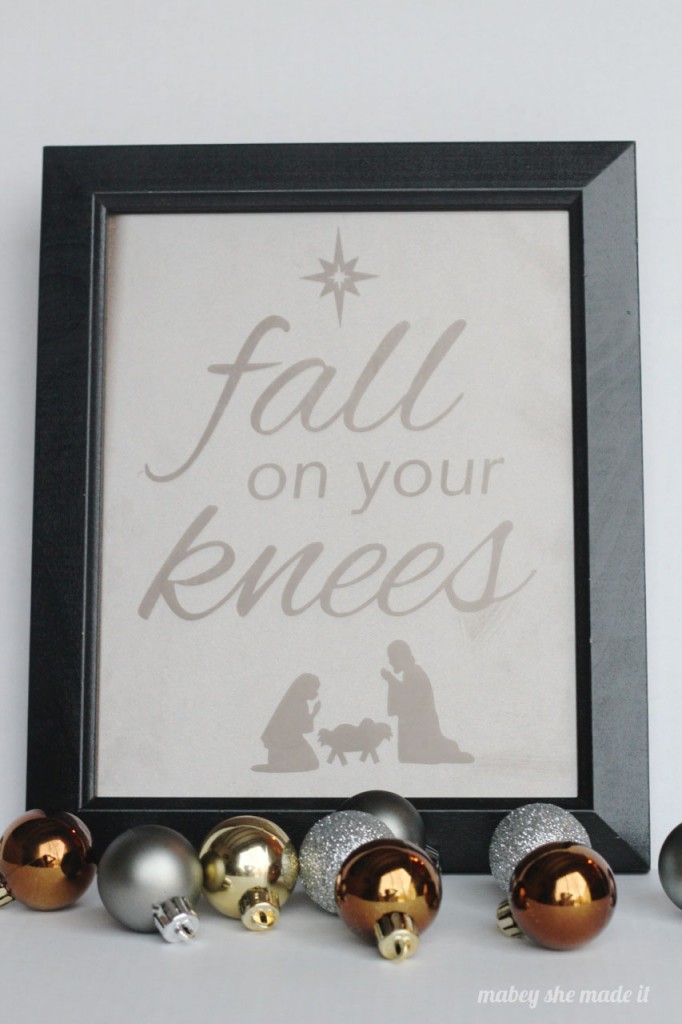 I told you it was simple! But don't you love the subtleness of the etched glass? And the glittery card stock didn't translate in the photo (taking pictures of glass is hard!), but trust me when I say it's really beautiful. It really shimmers and highlights the etching without being over the top.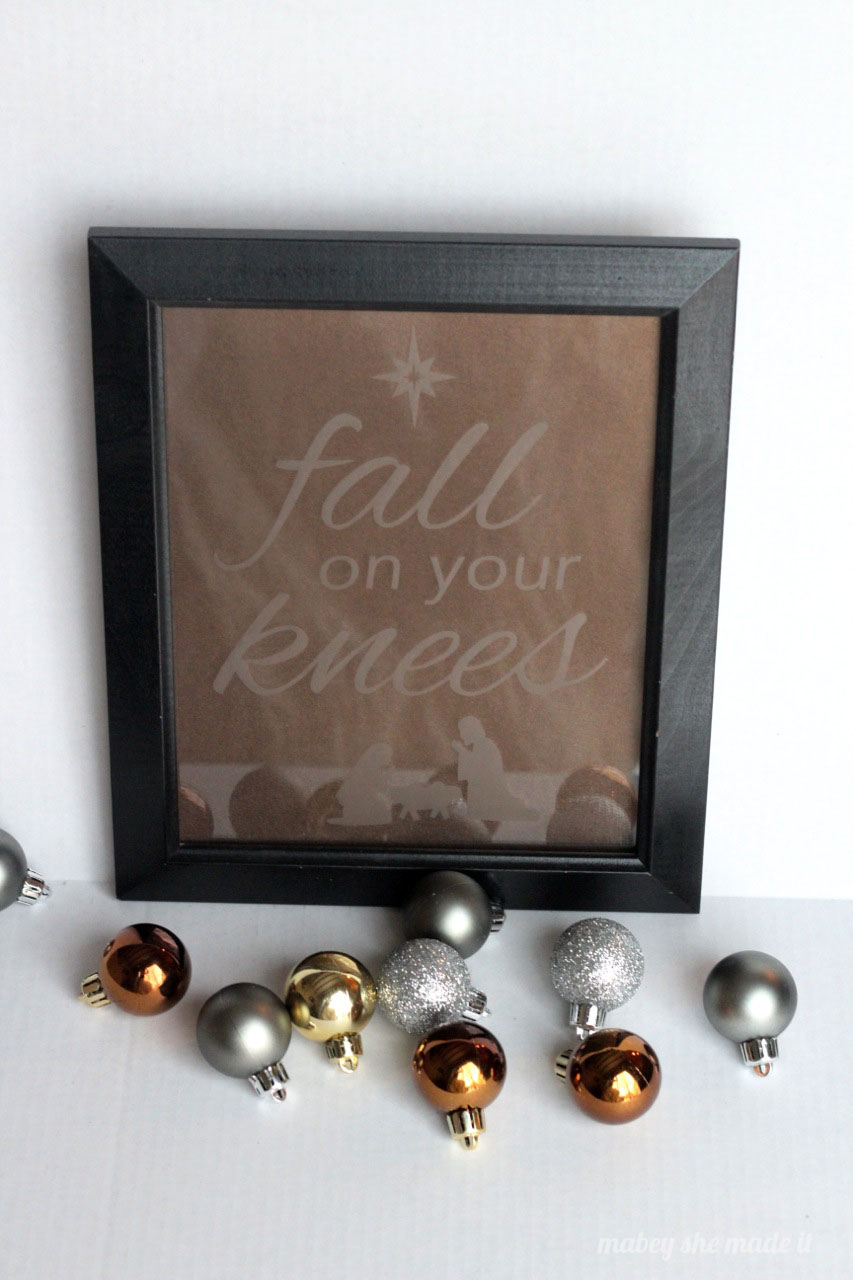 So now that you've made this etched glass with me, I hope you'll come to Mabey She Made It and see what else I have going on–there's something for everyone! And I'd also love it if you followed along on Facebook, Twitter, Pinterest, Google + and Instagram!