I LOVE making hair bows for myself and my girls, and it's something I could easily spend all day doing! With so different ways to make one, it's hard to go wrong! With that being said, I'm always on the lookout for new adorable ideas to add to my "must try" list. So of course, I look to one of my best virtual friends – Pinterest. 🙂 Check out these super cute hair bows that I can't wait to make!
How adorable are these little hair bows?? They would be so cute to be work as a group of three too! Check them out at Unfluffed!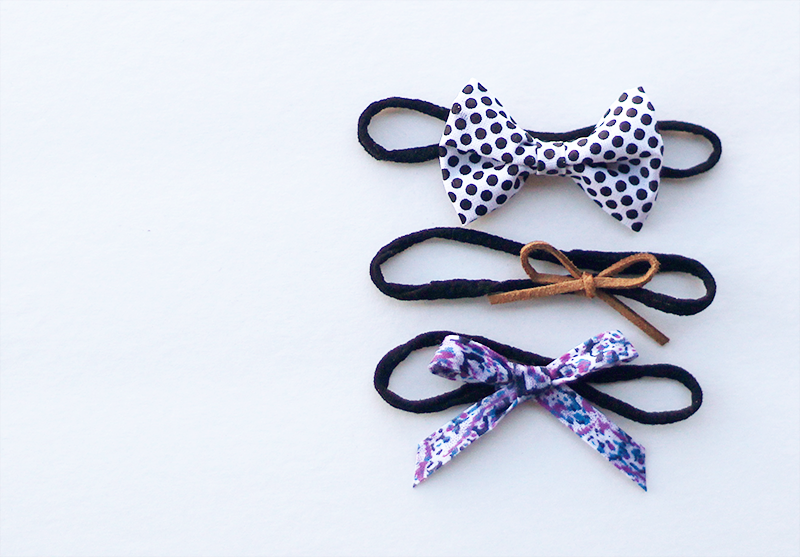 Um, which is cuter? The bow, or the baby? Seriously, this is the sweetest! It's a great tutorial from Create and Babble.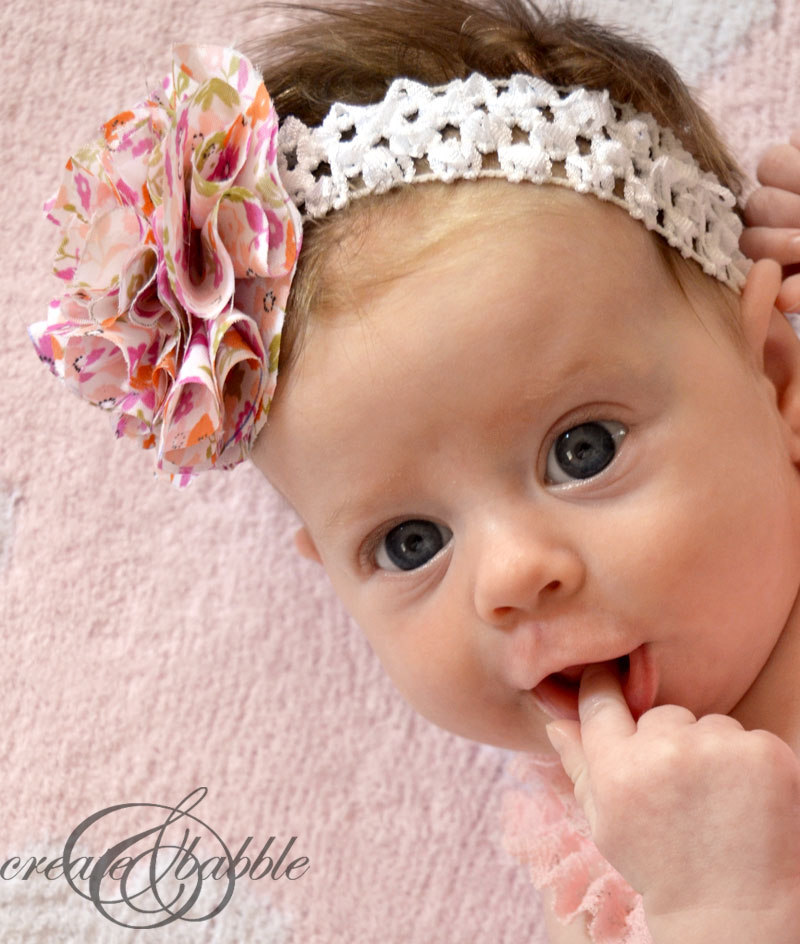 These little bows are too sweet – and no slip is definitely a must for babies with fine hair.
Two things I love, lace, and no sew! Look how cute these Lace Bows came out!
Here's one to change it up – leather hair bows! I love working with leather, and these were so addicting to make!
How about these tulle bows? So chic! I want one in every color. Get the instructions from The Hair Bow Company!
Since St. Patrick's Day is right around the corner, let's spice things up with the Felt Shamrock Hairclips I made last year! These are so fun to make, you'll want to try them out!
I really like things that are different, like this softball hair bow – how clever!
This hair bow is so pretty, don't you think? A classic for sure. Click here for the how to!
Here is a flower hair bow that I can't get over. It's so happy looking, perfect for spring!
Another one that is perfect for spring is this Butterfly Bow from Kurli Cues!
If you look through the step by step pictures for this one you will see how fun this looks to make! Check it out here!
I love working with felt. It's cheap, easy, and is very forgiving. These cute little Felt Flower Hair Barrettes don't disappoint!
Crocheted hair bows?? Yes please! I love these bows from Yarn Ballin!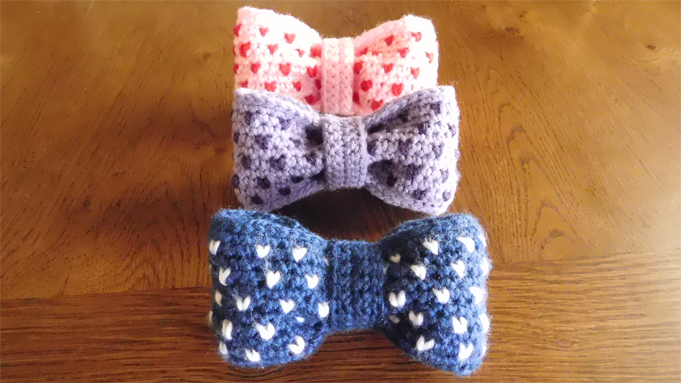 Have you ever wondered how to make straight ribbon curly? Here you go! Thanks to Glorious Treats!
Here are some Fabric Flowers that are super cute. They came out so elegant too!
Pinwheel Bow's are always a win since I feel like they go with just about any outfit! These look easy enough. 🙂
What a great idea to secure a hair bow to an elastic instead of a clip?? Perfect idea from It's Always Autumn.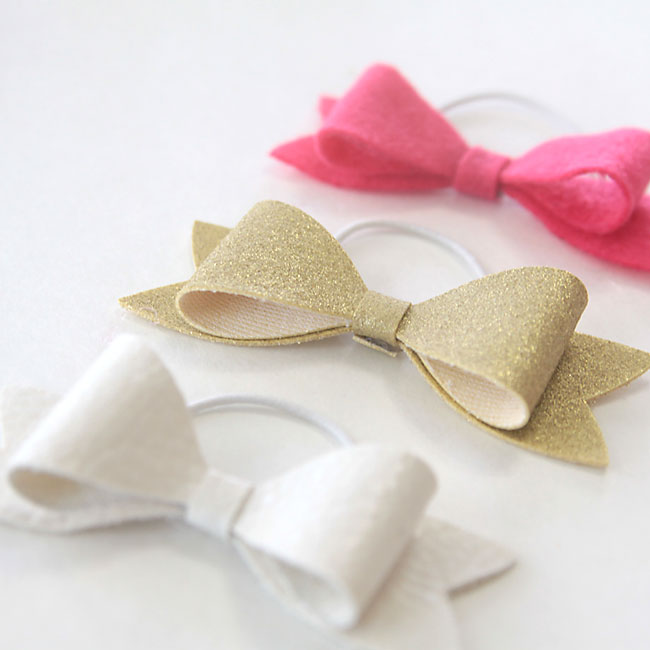 This is a perfect step by step from Easy Like Sunday Morning to make these felt bows!
Another one from Ribbon Retreat – I just love the puffy hairbows!
So many bows, so little time! With so many great ideas out there, it's hard to settle down and start with just one. My girls love hair bows and headbands so much that I had to make a headband organizer to hold them all! (Check that out here!) Have you made any hair bows you'd like to share? Drop a picture in the comments and let me know!