Another great post where you are probably wishing for smell-o-vision – I was able to try out some handmade soaps from Rachael's Soaps. They smell great, but not overpowering or anything. Just perfect.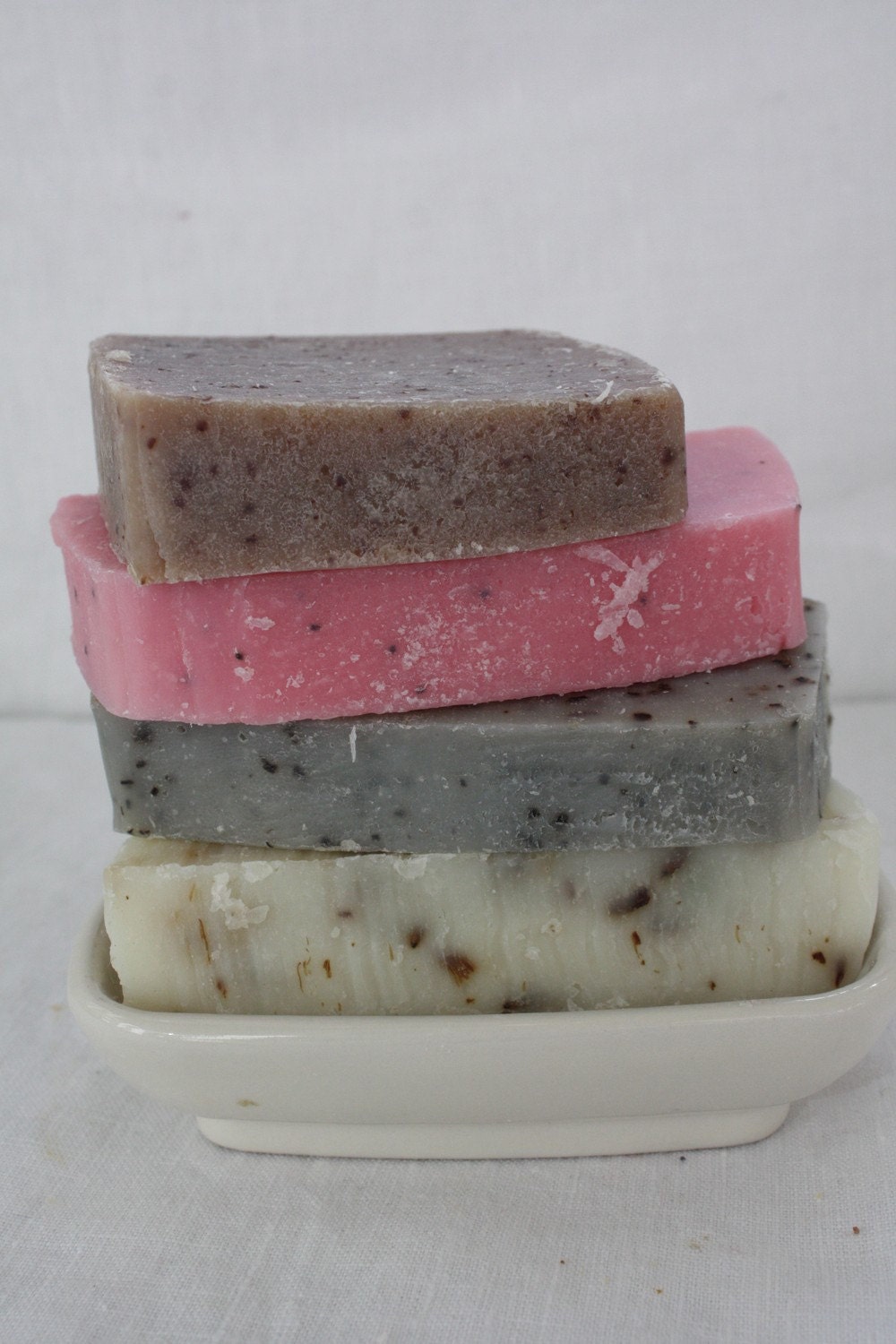 First off, it came packaged super cutely – enough that I swear I got my camera out and took a picture, but now I can't find it, so you'll just have to use your imagination – wrapped in brown paper tied with baker's twine type of cuteness.
Want to know all about Rachael's Soaps?/ Of course you do – –
**Great Pricing for Homemade All Natural Soap! ** AND Most items ship out same day! Vegan Friendly! Give them a try, you won't be disappointed!

Gift wrap is standard and comes with every order!

3.5-4oz bars of soap for $3each
Get them before they are gone!

Fresh soap is made weekly!

So excited to be sharing my love of soap with all of you! I have been making soap for over 9 years and it's all we use in our home. I hope you enjoy it as much as we do!

I LOVE to do special requests and custom orders! Contact me with any questions or to request something extra special!

Check out what's new in the shop on Facebook. You might even find chances to win FREE soap!

https://www.facebook.com/pages/Rachaels-Homemade-Natural-Soap/189306684424208
I tried out the Black Raspberry Vanilla so far and it's great.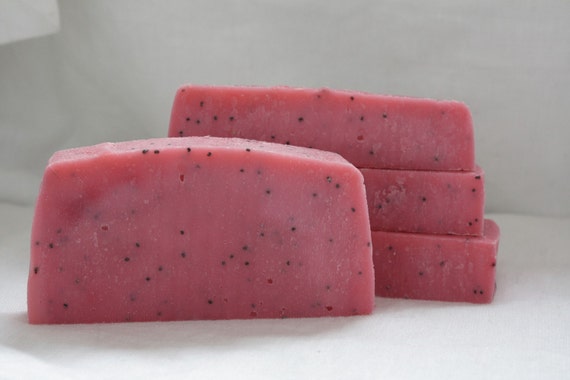 I used it with a cotton scrubbie that she sent – perfect: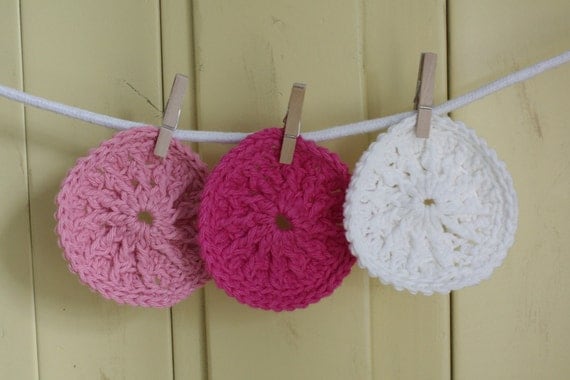 So, things I love:
–Natural essential oils (no dyes or perfumes) – something about all-natural just makes me feel sophisticated!
–the soap is fresh and handmade – you can even get special orders
–Best part – all this greatness, for only $3 a bar – what a steal!!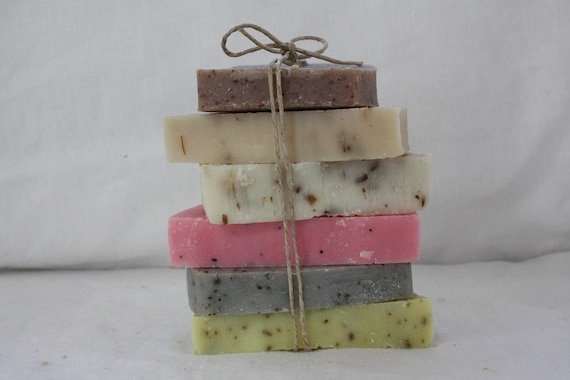 I know you'll want to check out Rachael's Soaps RIGHT NOW!!
And guess what – this post is a GIVEAWAY – so get excited!
The winner will receive 3 bars of soap and 3 bath scrubbies. Their choice!!!


To enter:
One mandatory entry for visiting Rachael's Soaps etsy shop and leaving a comment on this post about their three favorite scents
–Additional entry for favoriting the ETSY shop
–Additional entry for pinning one of Rachael's Soaps items to their PINTEREST boards.
Two free face scrubbies to every Sugar Bee Crafts reader that orders from the ETSY shop during the giveaway (just mention your Sugar Bee Crafts in the notes to seller at checkout)
Don't forget, lots of other fun things in the shop too, like vintage soap dispensers, oilcloth rubber gloves and dishcloths.
Giveaway ends Friday, Feb 24th, around noon. Winner's items shipped to US or Canada only.

Thanks for checking out this post from www.SugarBeeCrafts.com – – click on over to read it in its entirety – you'll love it!