This is a sponsored post, but all opinions are my own and these felt playhouses are SO CUTE!!!
Check out this amazing Card Table Playhouse from MissPrettyPretty, aka My First Playhouse that I was able to test out with my neice – wowza!
These felt playhouses are awesome – – they are made to fit over a card table – how genius is that?! Because you can get out the playhouse and have oodles of fun, and then when you want to put it away, YOU CAN! You just fold it up and put the table away – it doesn't take up huge amounts of room when you're not using it. I love that whole concept.
There are TONS of different felt playhouse options – look at all these choices: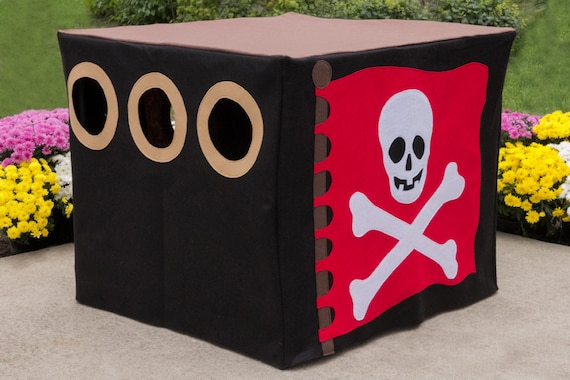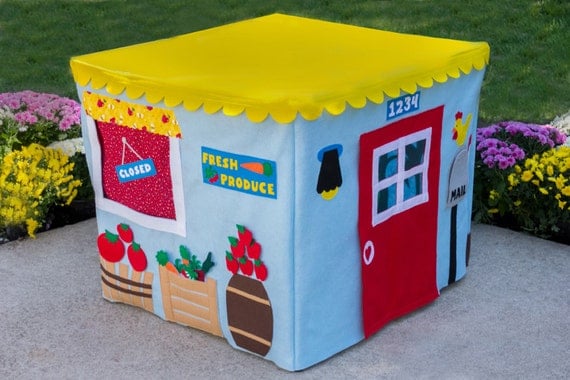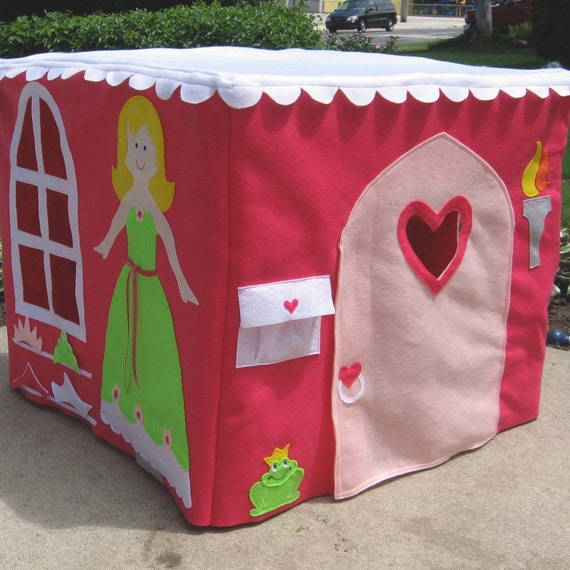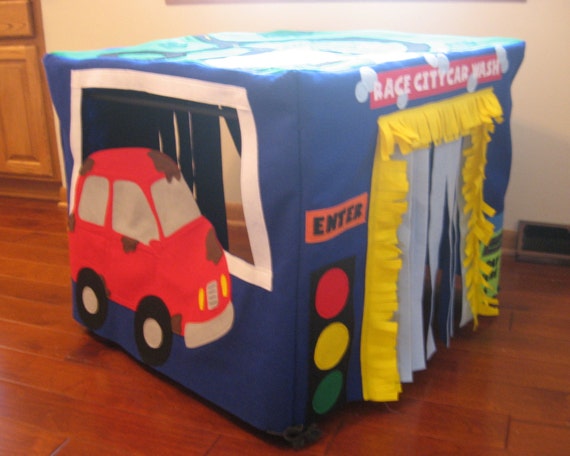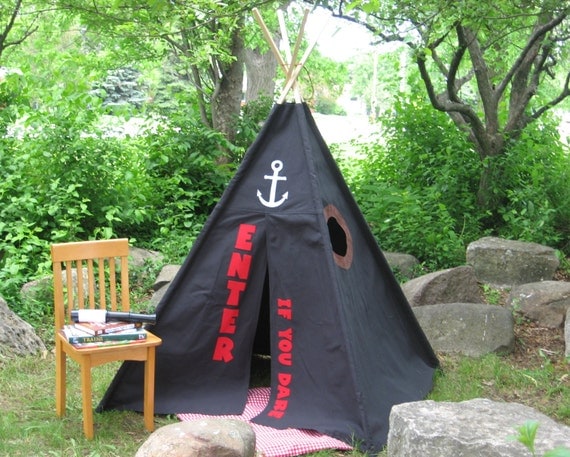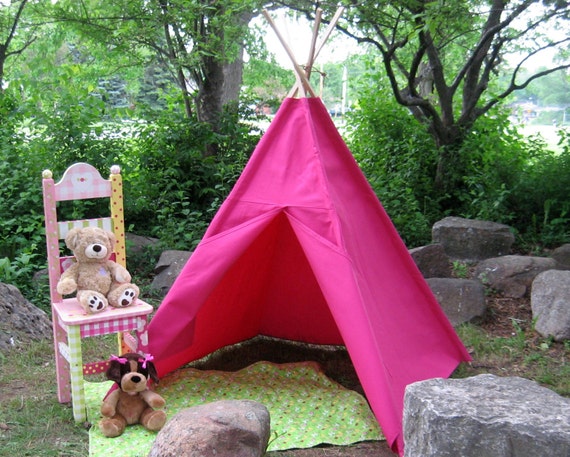 And if you're a DIY type of person, you can purchase a KIT to make your own, or a PATTERN: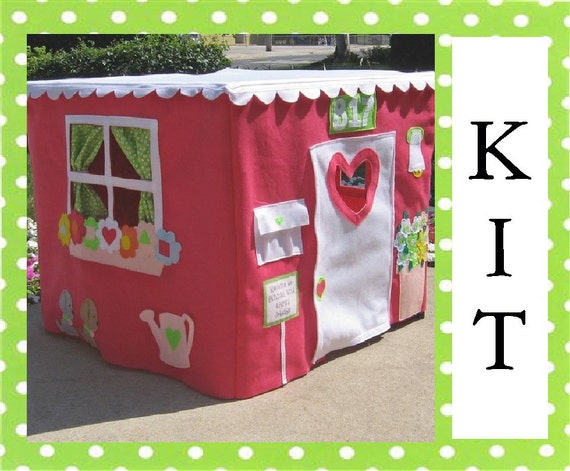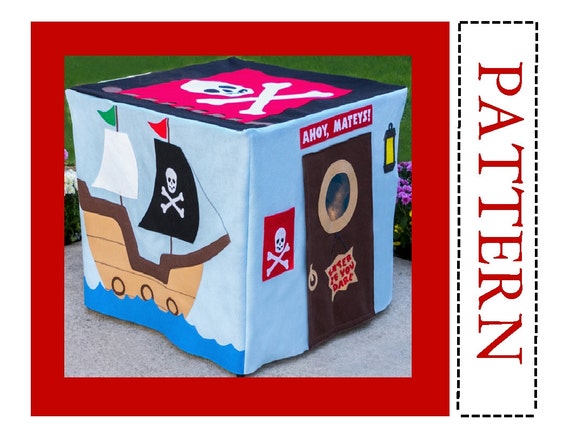 So, back to the playhouse that we got to review. I thought it would be a PERFECT 1st Birthday Present. I think the best age would probably be around 18 months to 3-4 years old, so as a 1st Birthday Present it would last for years to come. Even my kids loved playing with it, and they are 4, 6, and 8 years old.
As you're noticing in the pictures above, not only is it a playhouse, but it's also interactive. You can "plant" the flowers in the windowsill and water then. You can deliver mail (a favorite!). And it comes with those pieces:
It also comes with it's own envelope case, so that when you put it away, you can keep all the pieces together:
Hiding out inside the playhouse:
These were even featured on The Today Show – how cool is that?! "My Little Red Playhouse was recently featured on a "Cool Stuff for Kids" segment on the Today Show! What an honor!"
Be sure to follow My First Playhouse on Facebook for all the shop announcements and for activities and projects that inspire imaginations in young children and families.
Thanks for checking out this post from www.SugarBeeCrafts.com – – click on over to read it in its entirety – you'll love it!