Today kicks off the "Blog Celebrity Week" here at Sugar Bee Crafts. For two weeks we are going to get tutorials from some of my favorite bloggers – real blog celebrities! And in the afternoons we have some great posts from up-and-coming bloggers – get to know them!
Today we kick it off with the ultimate of all tutorials – The Puff Quilt! I'd had my eye on HoneyBear Lane for quite awhile now – Heidi is so fun and real in her blog! She has tons of helpful series on her sidebar, so you should really check those out.
What first drew me into her blog was her Puff Quilts – she's famous for them. Seriously, these are amazing: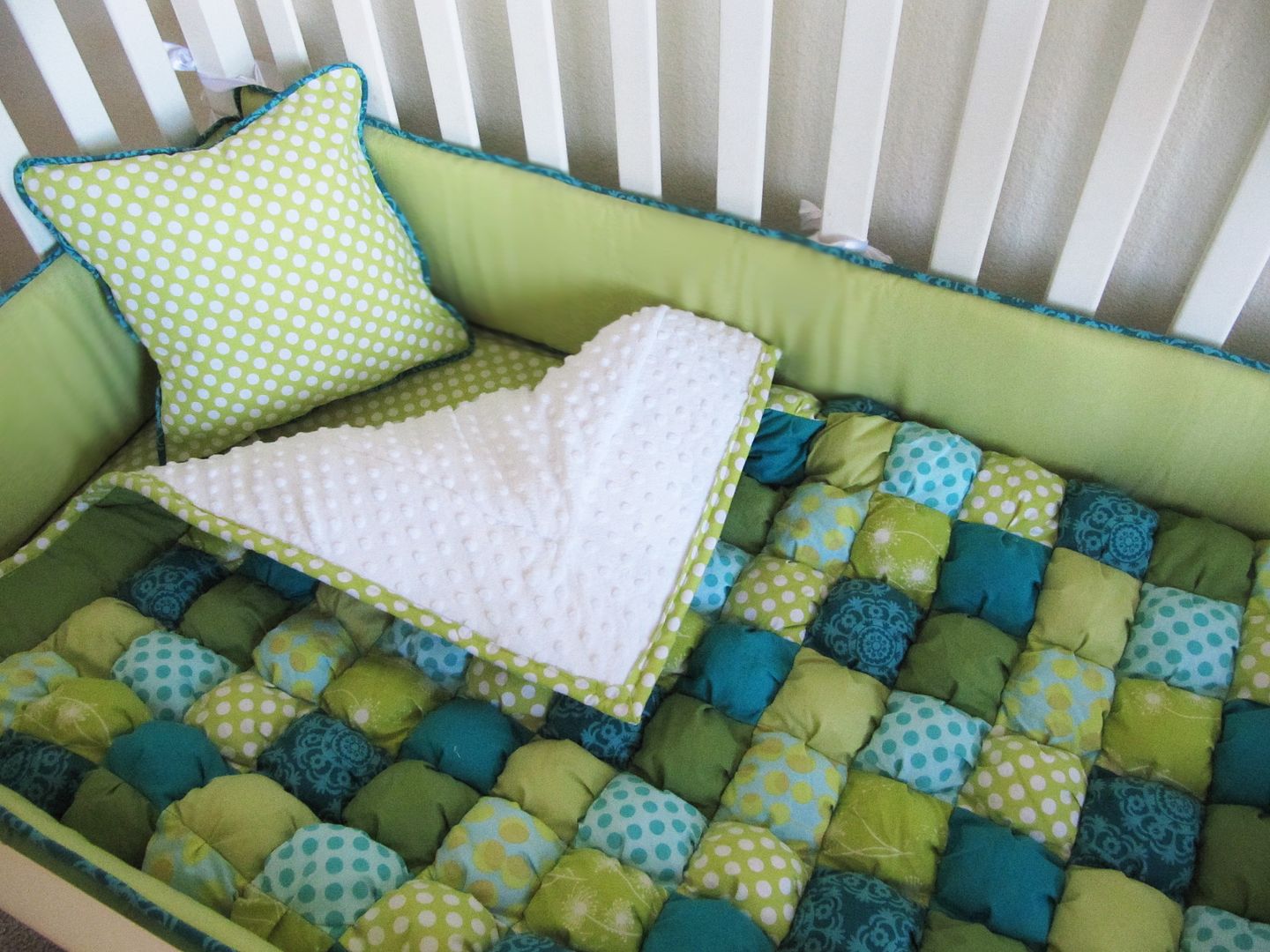 See what I mean – – amazing, right?!?!
The DIYer in me wants to make one of these desperately! It is on my to-do one day list. And high up on that list. And I want YOU to make one too.
Yep, to kick off Blog Celebrity Week, HoneyBear Lane is giving away a free pattern for The Puff Quilt – wahoo!! If you can't wait, you can purchase the pattern in The HoneyBear Lane Shop. The pattern is very comprehensive: "
This tutorial is very comprehensive, so even if you are a beginner, intermediate, or experienced sewer, you will be able to create a beautiful baby size puff quilt! 57 pages, 50 steps"
UPDATE – – Honeybear Lane is offering not 1, but 5 patterns, for 5 winners – – AWESOME!!
— and, you can get an extra entry by liking them on Facebook (see below)
–AND, if you like to purchase the pattern, you can get 25% off with the code "SUGAR"
—Just become a follower of HoneyBear Lane and then leave a comment saying you did so. Or if you're already a follower (which I bet a lot of you are), just leave a comment saying as such.
Giveaway will end Friday, May 13th, around noon – –
Thanks for checking out this post from www.SugarBeeCrafts.com – – click on over to read it in its entirety – you'll love it!