With Dr. Seuss's birthday coming up in a few weeks, I thought it would be fun to round up some fun things to do to celebrate! I love Dr. Seuss because it never gets old. It's fun for the kids, and fun for me to read books to my kids that I also grew up with.
Here's a super easy puzzle from Sara at Mom Endeavors. So cleaver!
I love these cute apple bean bags! Check them out here.
Check out these adorable turtles! How fun are they?
This paper plate craft looks like so much fun! What little wouldn't want to make one??
Here's a fun looking game from Mad in Crafts with things we all probably have around the house! I love easy crafts like this!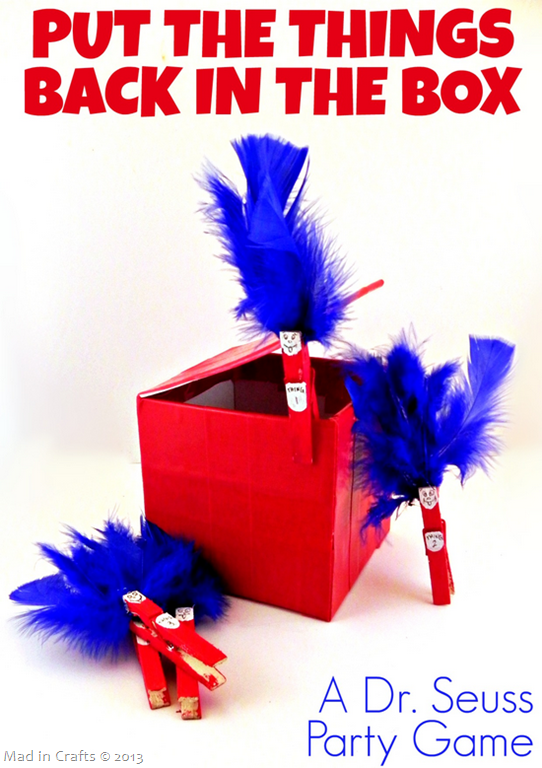 Here are some Activity Blocks that I made a few years ago – still a favorite that anyone can make!
Green Eggs and Ham is one of my favorites! This DIY Green Eggs and Ham game looks like  blast!
Here is a Dr. Seuss Charades game I did that is perfect for all ages! Super fast and easy craft – perfect for parties!
Dr. Seuss Bingo? Count me in! Love this idea from Megan at Balancing Home.
How about some Dr. Seuss Bookmarks? The Country Chic Cottage gives us some free printables!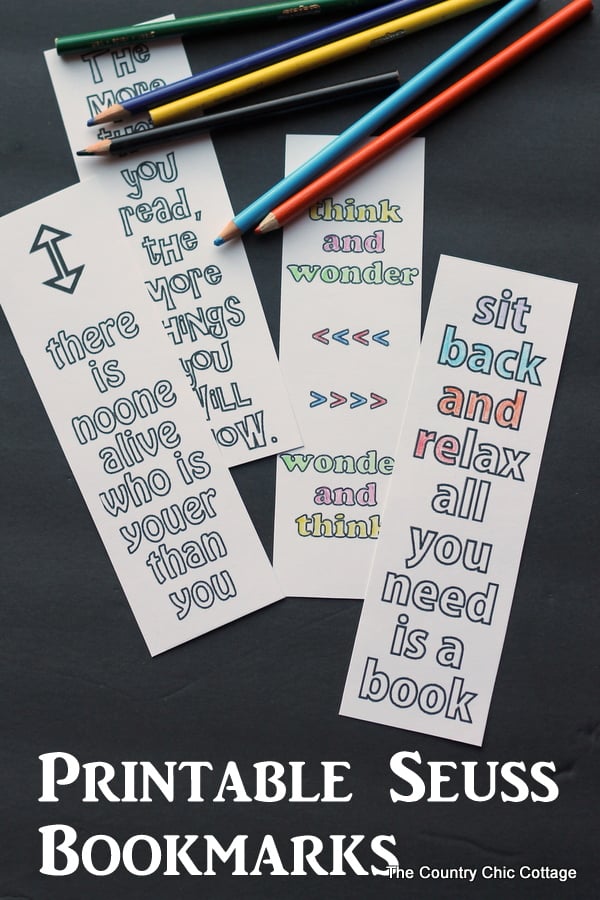 I really like this blow art from Rachel with I Heart Crafty Things! So cool!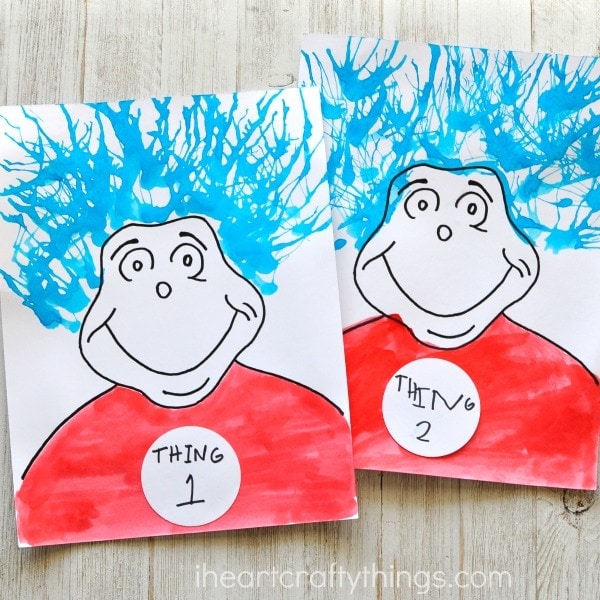 Here's a really cute  – Dr. Seuss Hat Pencil Cup with Truffula Tree Pencils!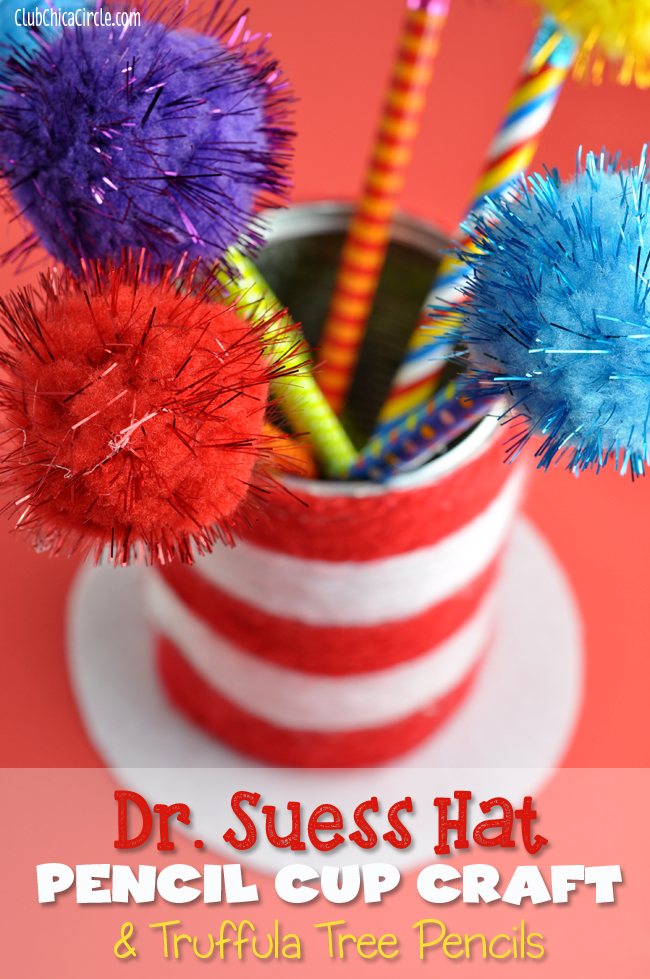 This Cat in The Hat ring toss looks like fun! What a fun idea for class parties.
Here's another easy craft for young kiddos – Red Fish Blue Fish Hand Puppets!
These Dr. Seuss Magnets are awesome! I totally want some for my fridge.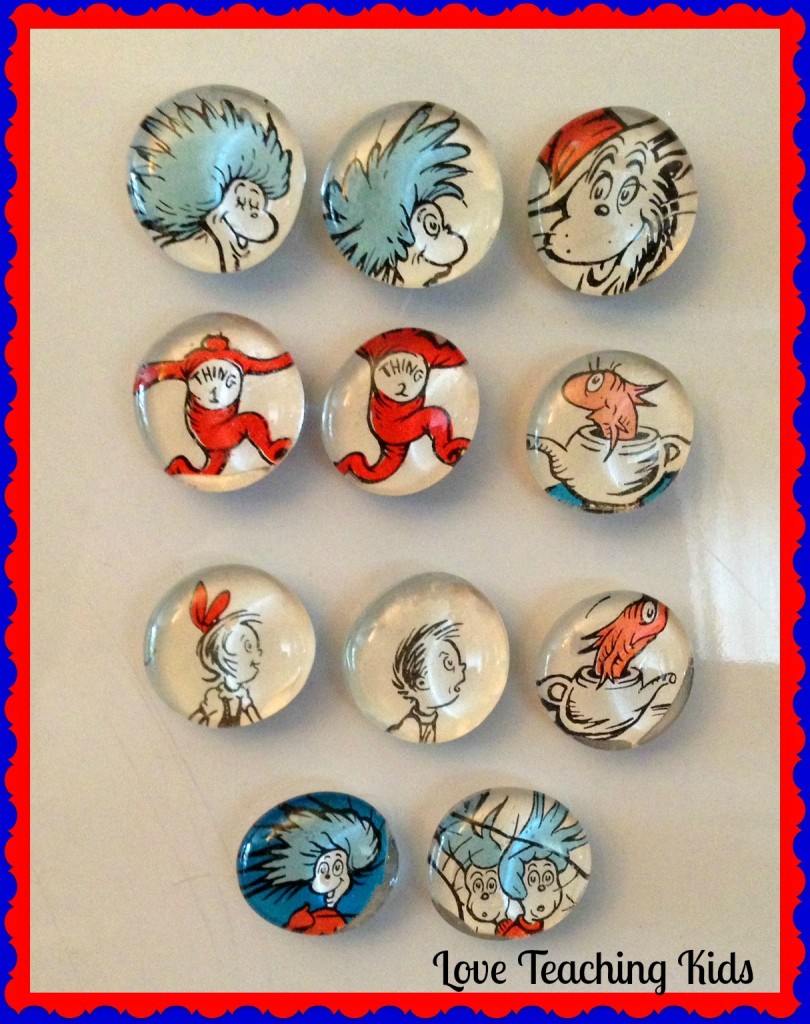 Here's a great tutorial to make Truffula trees – I love how colorful and pretty they are!
Oobleck anyone? This looks like fun to play with! Check it out over at ABC's of Literacy.
I love banners – and this one doesn't disappoint. Print it out for free here!
Teeny tiny Dr. Seuss jewelry is so cute! Such a cute idea from The Country Chic Cottage.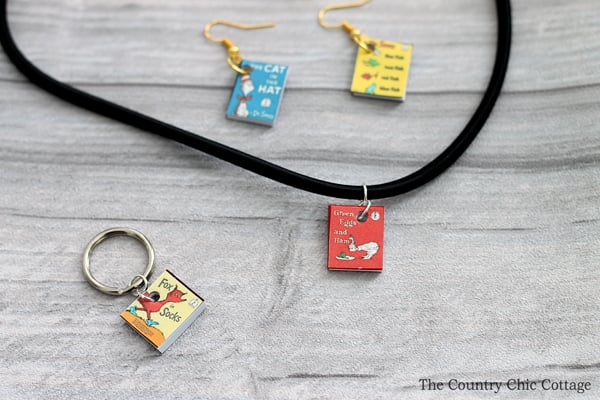 This globe is so neat! What a great idea to give to a new grad.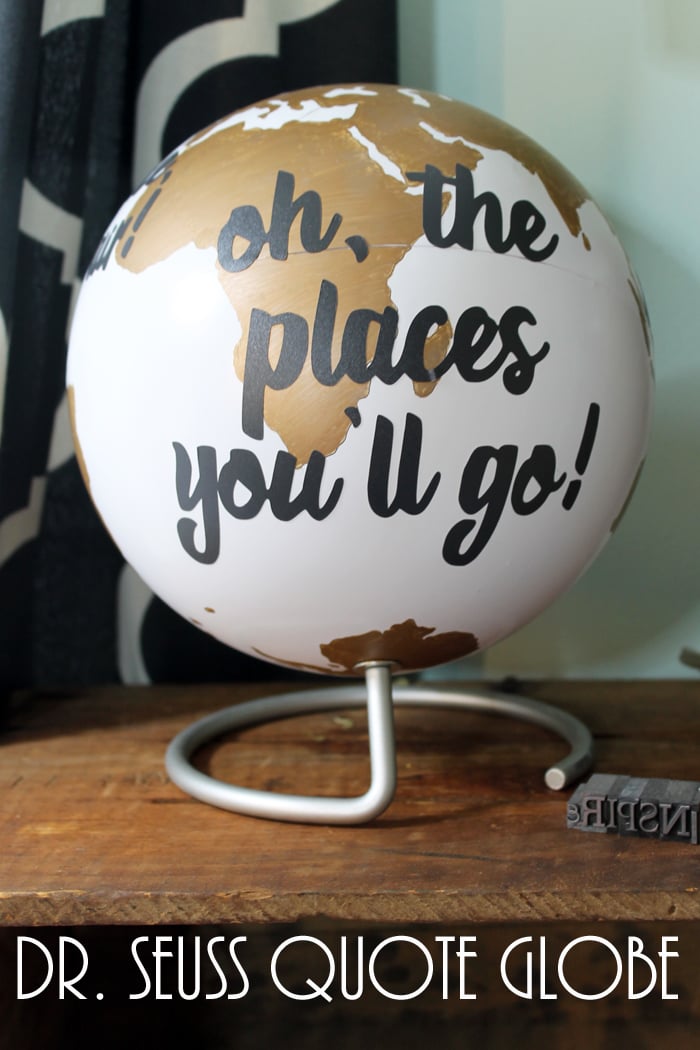 We're big on Dr. Seuss around here, so celebrating his birthday is a treat! Did you see any ideas that you like, or any ideas you'd like to share with me? Let me know! Go scan thrift stores and look for some Dr. Seuss books to craft with. "You'll never be bored when you try something new. There's really no limit to what you can do!" – Dr. Seuss.