Hey Everyone – – I'm trying to get back into the swing of things after a long weekend. I'm glad it was the link party so I can live through your crafts for a couple of days….
First off, did I tell you one of my dreams came true – to meet one of you, a blog reader?!?! Terri even thought to take a picture – – be sure to check out her blog, A Creative Princess!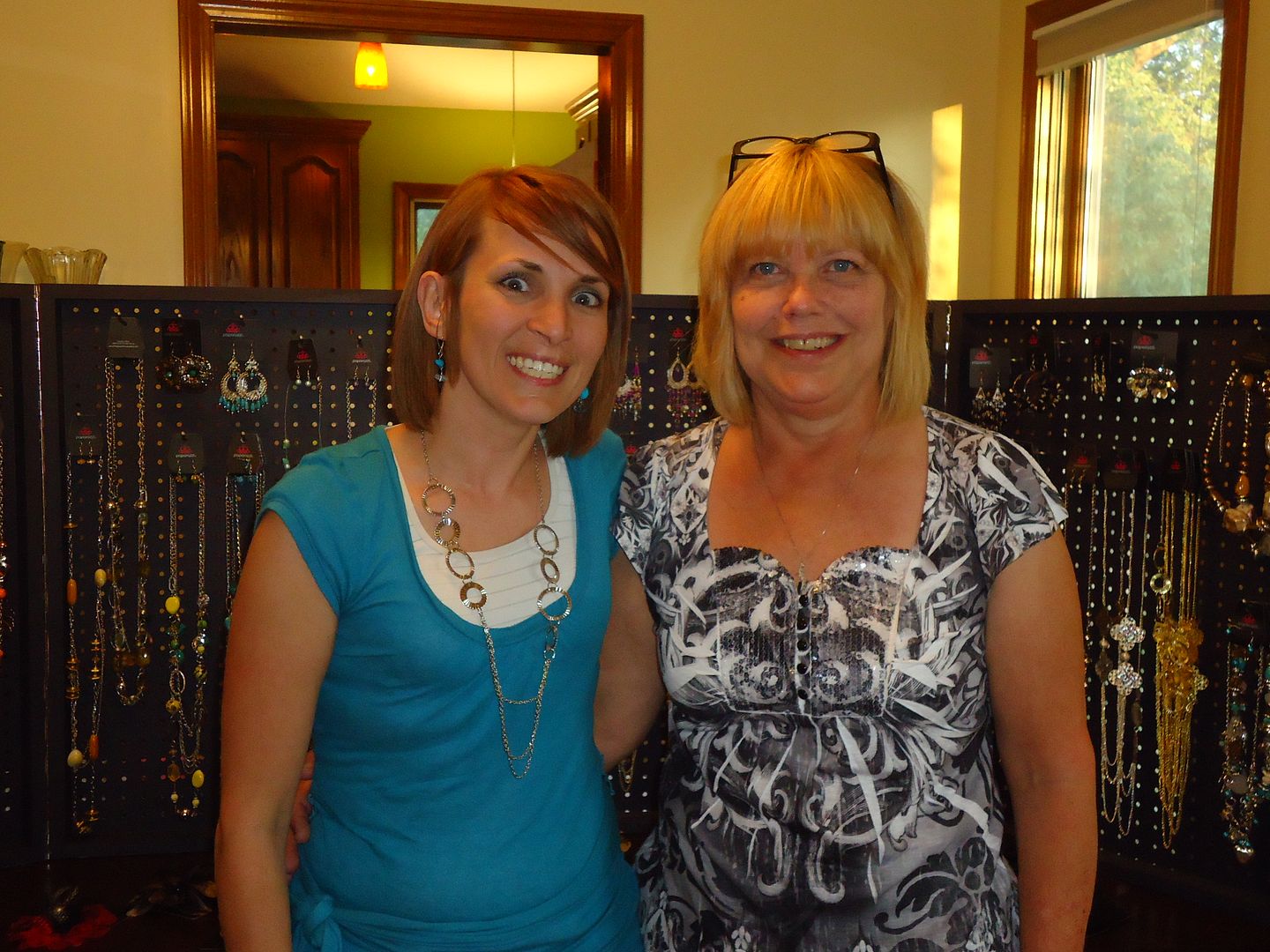 Secondly, check out this yellow dresser – – glad to know there are other people out there with a yellow dresser for a TV Stand – – and this is from none other than Emily, who is with Thirty-One, who is hosting a giveaway this week….
Now, on to the features from the link party – – –
Want to learn how to make a drawstring bag?? Check out the detailed tutorial over at Veske By Lindsay:
Cherished Bliss made a polka dot cape. I may have found my Halloween Costume….
Get some tie dye tips over at Sew What's Happening – – love the bright colors!

I am in love with these Monster Feet – – so fun to come across crafts to make for boys….See them over at Domestic Deadline – –
A cover for my Tab is on my to-do list, so I was glad to see the case over at The Autocrat to remind me I still need to make one!
Bandana – Headband – Pinwheel – – –love, love, love! Over at DIY Kinda Girl:
Want to head over to a book discussion on The Help?? It's over at Measured by the Heart:
And, since I can't stop oogling quilts, here's an amazing one from Jenniffier's Sometime Creative Life:
Remember, more features coming your way via the "Reader Features" segment. That's later this afternoon. For now, let's all go visit the most viewed link – – –
The drawstring bags I mentioned above – congrats Veske By Lindsay – you win our adoration 🙂
Thanks for linking everyone!! If you were featured feel free to grab the button: (oh, and if you were featured on FB, or if you're featured later this afternoon, you're included – grab away!!)
Thanks for checking out this post from www.SugarBeeCrafts.com – – click on over to read it in its entirety – you'll love it!