Super Fast & Easy Patriotic Wreath to Make in Minutes
Hi, I'm Jeanie from Create & Babble. I love making pretty things and making thing pretty! Today I'm here to show you a super fast, easy, and pretty ; ) patriotic wreath that you can make in just minutes. Who doesn't love fast and easy??? And you don't need a whole lot of supplies – love that!

Here's what you'll need:
3 red, white & blue floral bead sprays or stems
some twine or floral wire
scrap of coordinating fabric for bow
hot glue gun
Ready? Good, let's go!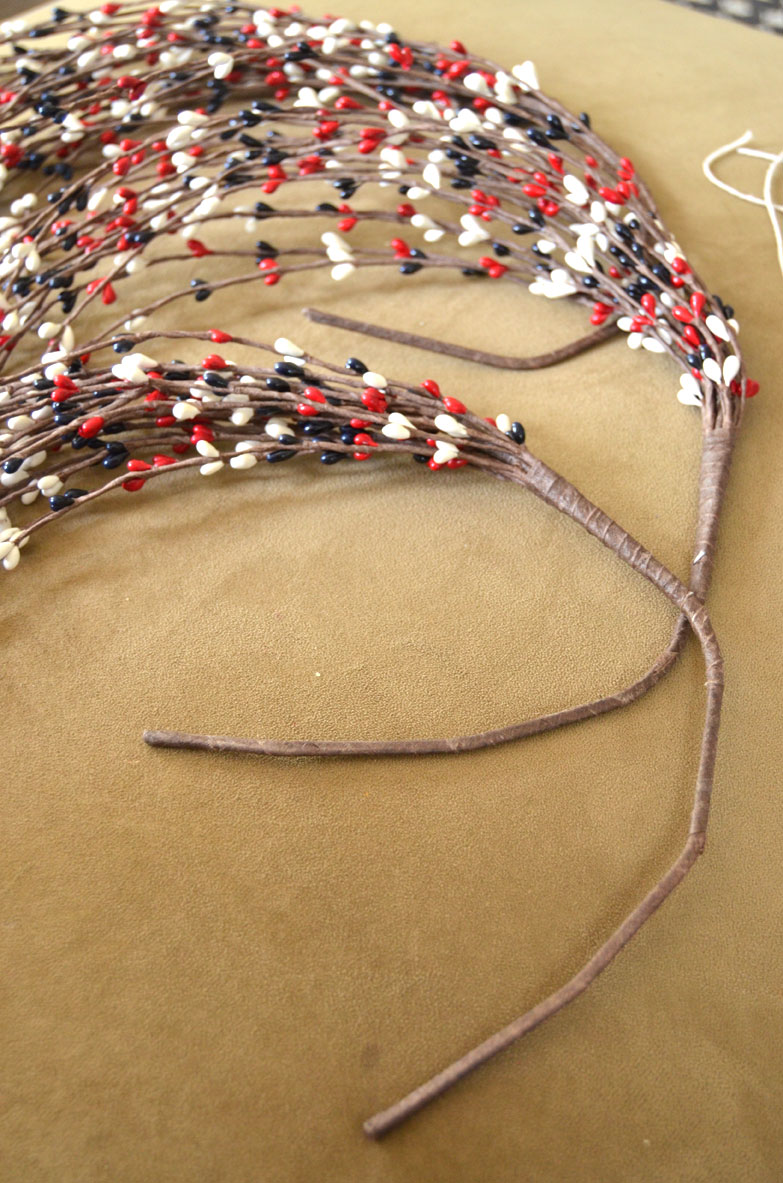 Step One: take the three stems and bend them into an arc or semi-circular shape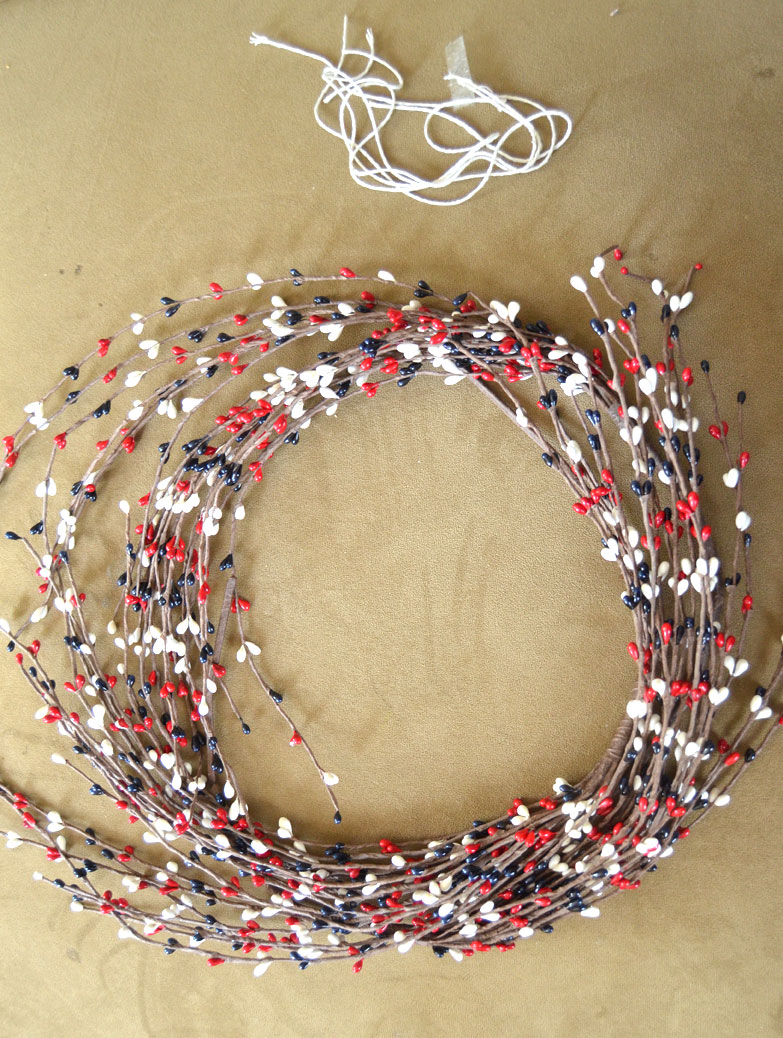 Step Two: arrange bent stems in a circle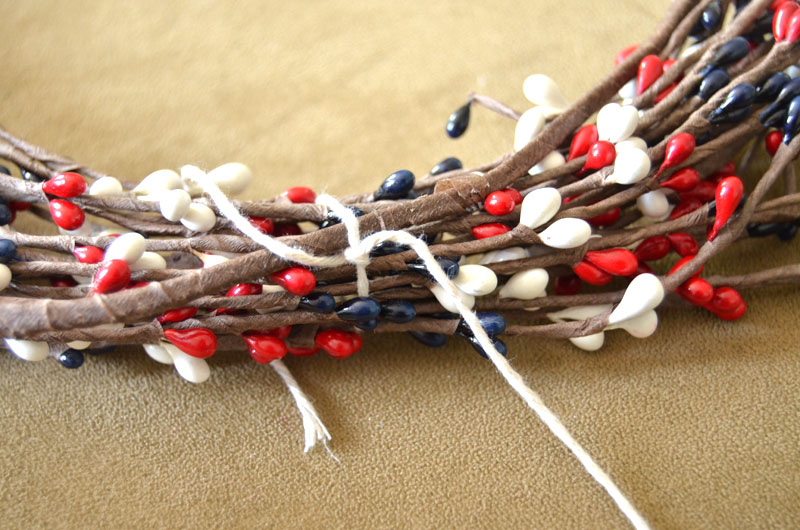 Step Three: Tie the twine or twist floral wire around the wreath at evenly space intervals. Every 2-3″ is fine. Snip the ends of the twine close to the knot.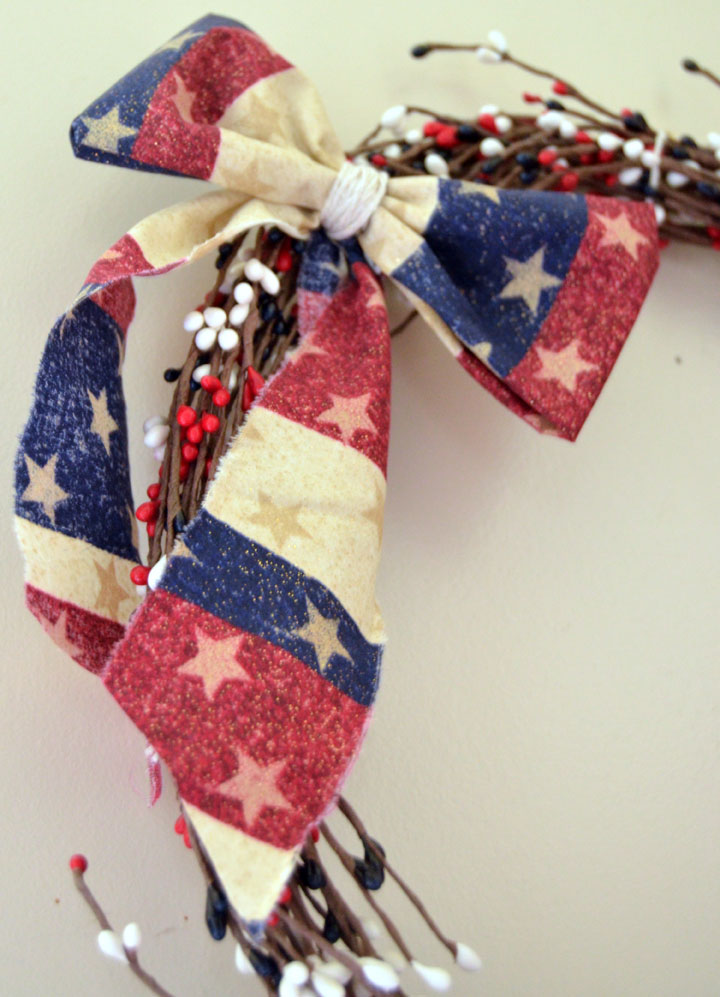 Last Step: tie the scrap of fabric into a bow and attach with hot glue to your pretty, new patriotic wreath.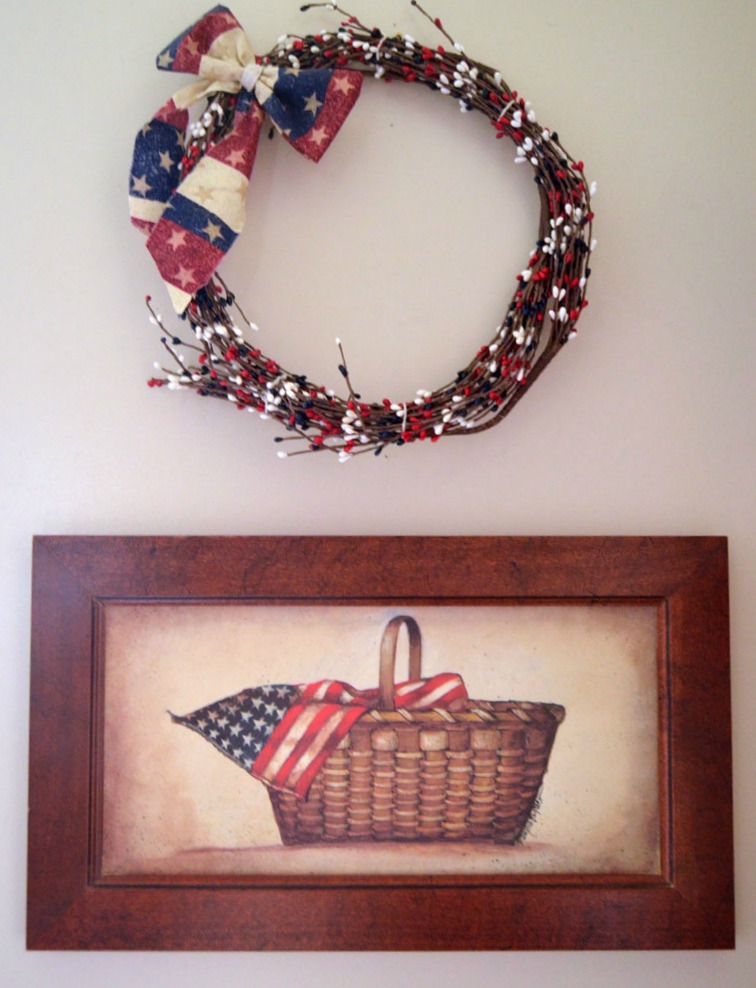 I told you this was going to be fast and easy!
Come on over; I'd love to show you the red, white, and blue vignette that I have set up in my entry where there is a perfect spot for this wreath!
Thanks for having me Mandy! If you liked this, then you'll love the some of the other craft and DIY tutorials of mine.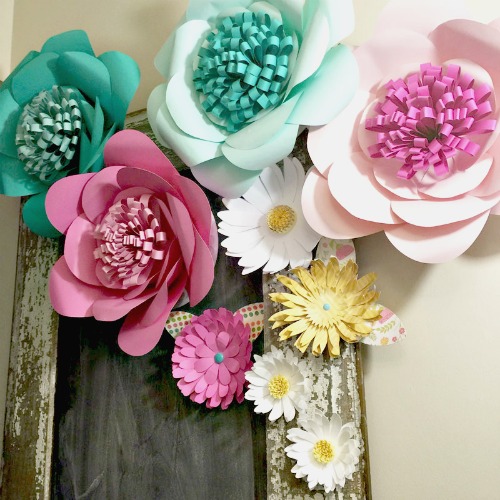 These extra large paper flowers are gorgeous, easy to make, and make quite an impact.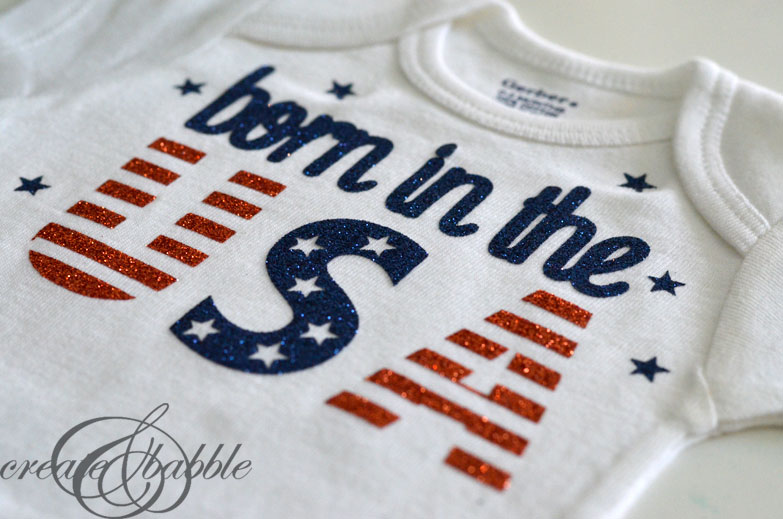 If you're a Silhouette® owner, get the free cut file and make this adorable patriotic onesie!