Hi! I'm Melanie! I'm the brains behind Reasons To Skip The Housework – as if you need any excuses, right? I'm here visiting Sugar Bee Crafts for the Red, White, and Blue series – and I'm bringing some treats with me! The best part of summer, for me, is all of the treats that come along with Fourth of July! Watermelon, bbq grilling, summer salads, and lots and lots of cookies and sweets.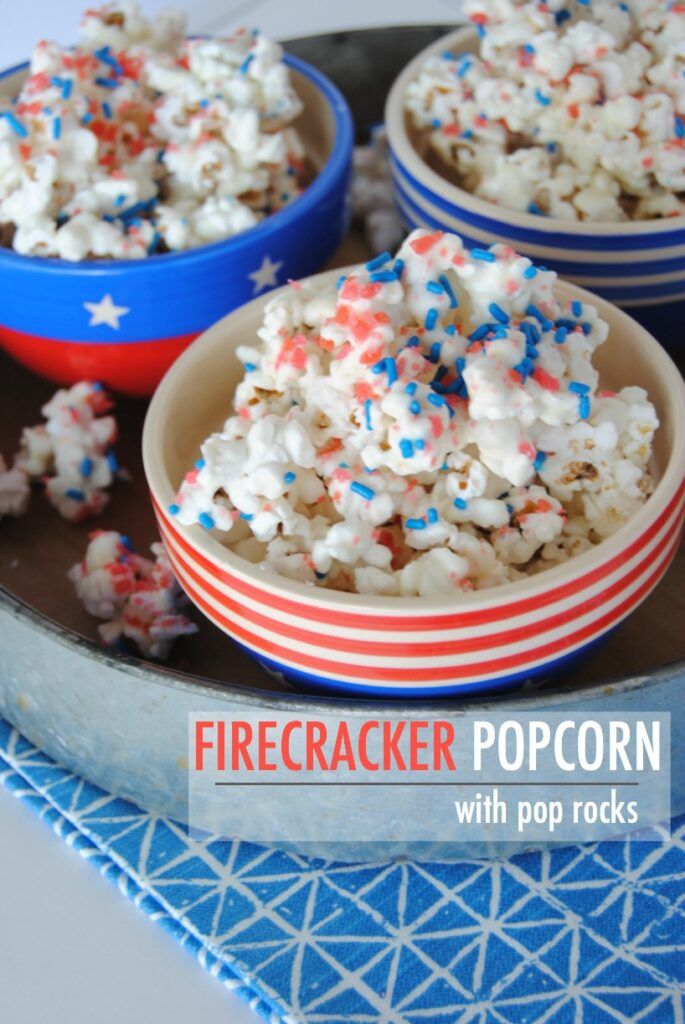 If you have kids coming to your Fourth of July celebration, or any gathering, for that matter, you need to have firecracker popcorn on the menu! Kids and adults will all love this sweet and salty treat that pops in your mouth – just like a firecracker!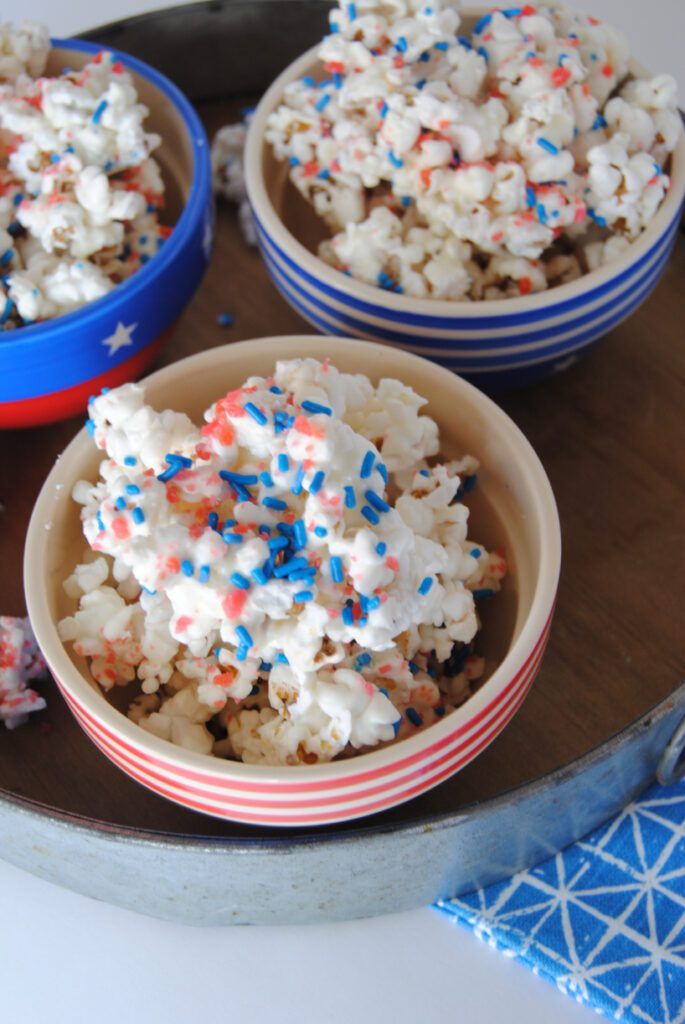 To make Firecracker Popcorn, you'll need:
white popcorn
blue sprinkles
white chocolate chips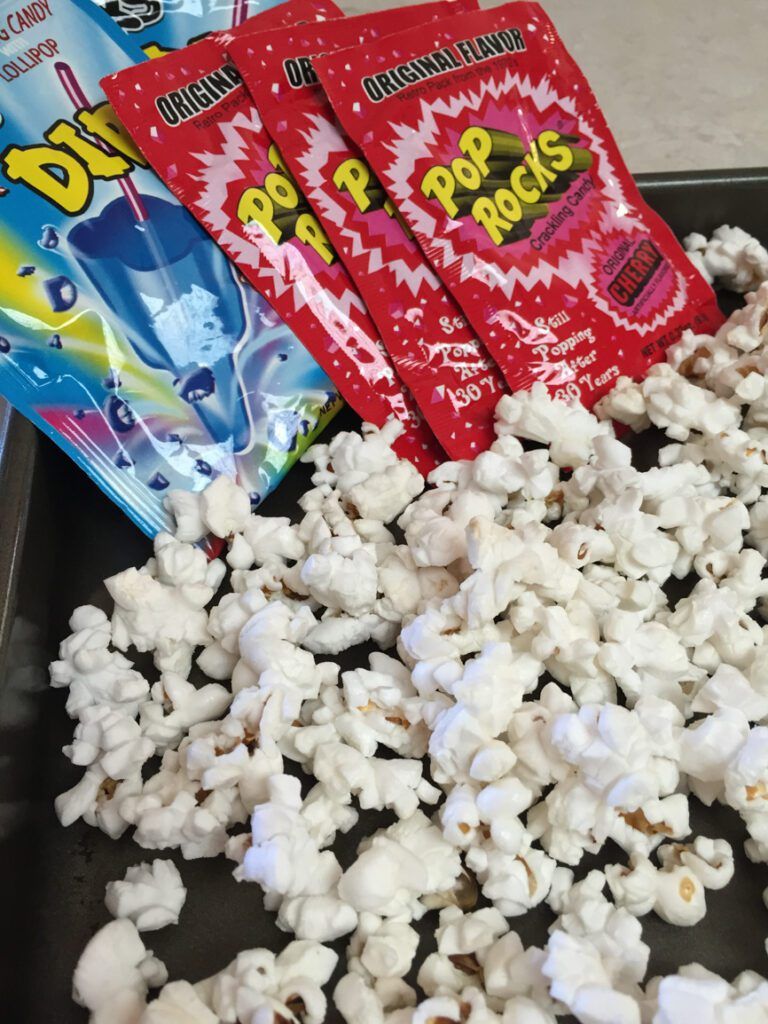 I had a heck of a time trying to find Pop Rocks this year (last year they were at my local gas station) so if you can't find them in the candy aisle, you can grab a few bags here on Amazon.
First, melt your chocolate chips. I love my Wilton Chocolate Melting Pot because it's such an easy simple way to melt!
Lay your popcorn out on a cookie sheet and drizzle the melted chocolate over the popcorn.
Use your hands to mix up the popcorn and chocolate so the chocolate is evenly distributed. Make sure to spread it back out on the cookie sheet once all covered.
Sprinkle pop rocks and sprinkles over the top of the popcorn.
Put the cookie sheet in the fridge for an hour to help the chocolate harden faster. You'll have to use a spatula to scrape the popcorn up after the chocolate hardens.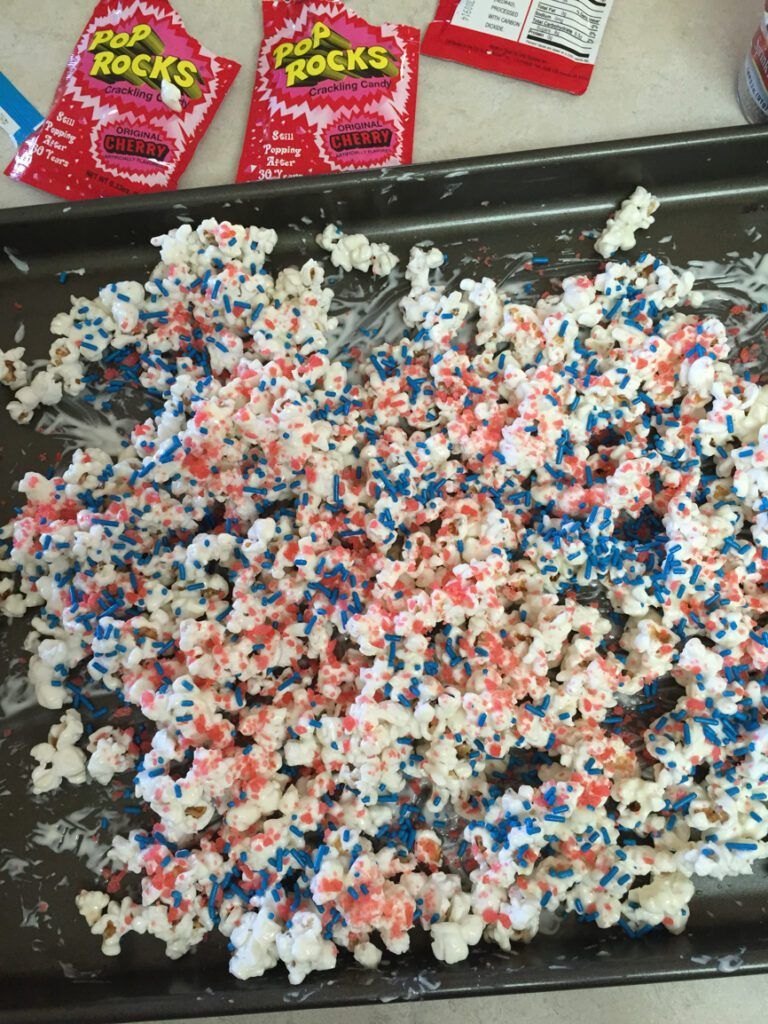 The colors are fabulously festive and the POP of the pop rocks is beyond fun!
Firecracker Popcorn is the perfect treat for your Fourth of July fun! Why not buy watermelon pop rocks to mix with the cherry and have a festive holiday treat in December? So many holidays this would work with!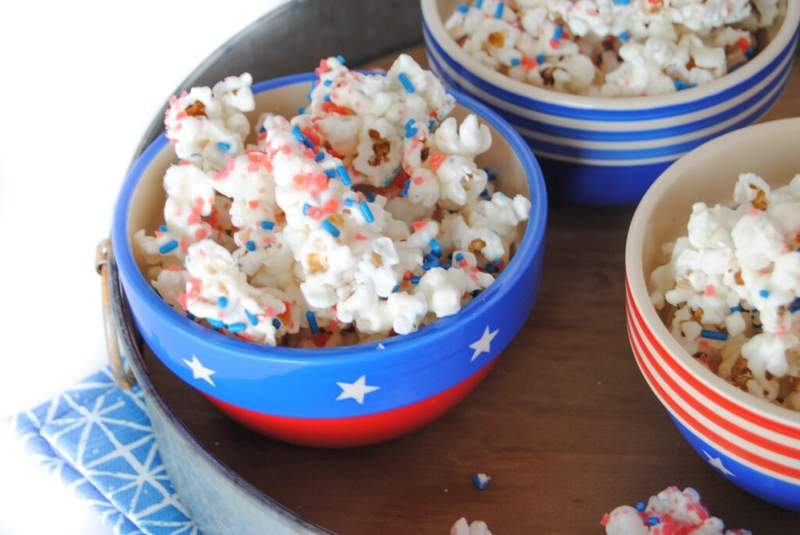 Last year I made Firecracker Cookies with Pop Rocks that were a huge hit!
They're just so fun to bake with and the kids love the surprise POPPING!
Stop on over to Reasons To Skip The Housework for tons of other ideas to keep you busy all day long!